Fusing elements of a rogue-lite metroidvania and a serious action-platformer, Dead Cells, today has the first paid DLC expansion out with Dead Cells: The Bad Seed. Cutting right to the chase here, The Bad Seed has totally pulled me back in.
Check out the sweet animated trailer: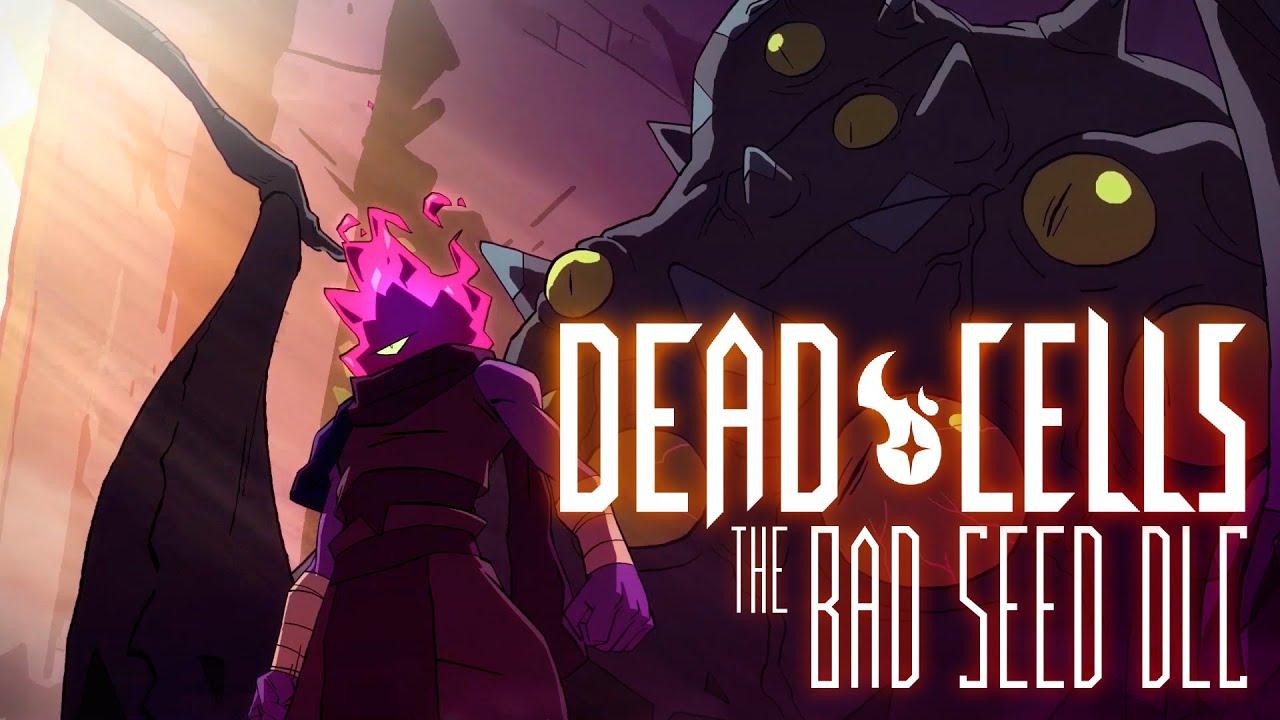 New areas you will be fighting through:
The Arboretum: A relaxing and peaceful greenhouse inhabited by a peaceful clan of mushrooms, with an understandable desire to murder the Beheaded.
The Morass of the Damned: A noxious environment ruled by a band of tree dwelling mutans with pointy sticks, sneaky dart shooting frogmen and a bunch of deadly bloodsuckers.
The Heart of the Swamp: Domain of mama tick, if you've seen StarShip Troopers, you get the idea...
Dead Cells is a game made for repetition as you repeat runs, collect Cells and then gradually feed them to The Collector to unlock more. Thankfully, this new content is aimed at expanding the earlier part of the game as alternatives to the second and third stages which means your future runs with this DLC will be a lot more varied. It's not just new areas that have been added though, there's a wider variety of weapons too with the introduction of two-handed weapons including a massive scythe.
Since the developer provided us with an early DLC key, we've been playing through the different areas and it definitely does help to mix it up and provide some more variety. More areas and new enemies to continue hacking and slashing—I certainly didn't need much convincing with how ridiculously satisfying the combat in Dead Cells is and more of that is extremely welcome.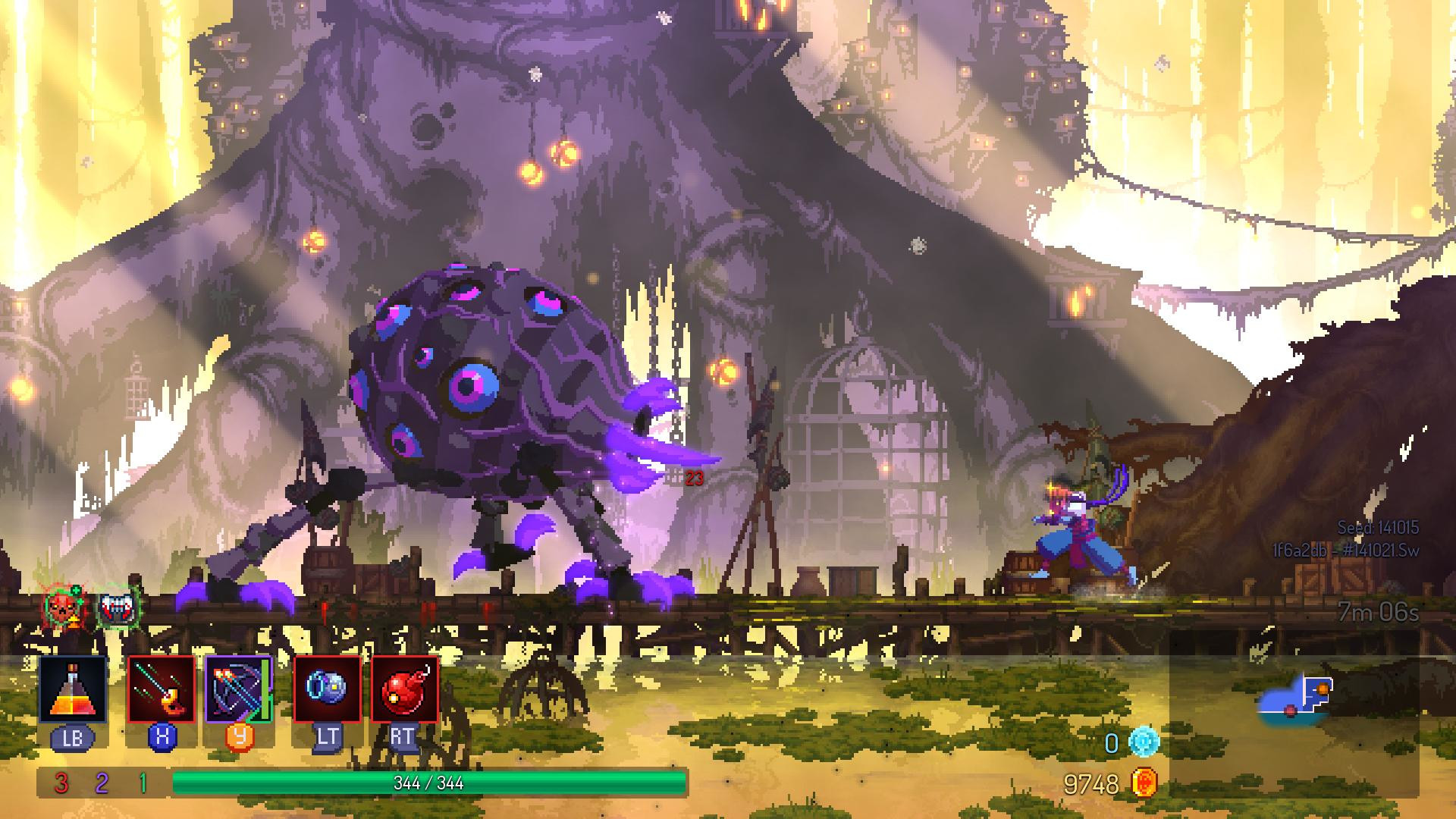 I was not ready to fight the above, at all. It sprung up out of nowhere, smashing into me and honestly it startled me! It's fast, it jumps around and definitely keeps Dead Cells tough. A good way to describe all the new stuff really—tough. Adding to the challenge that Dead Cells already was and complimenting it well.
Also changed recently is how the livestream integration works. If you plan on livestreaming it on Twitch (follow GamingOnLinux here!), then it will be done through a dedicated Twitch extension rather than chat spam which is quite a bit nicer. This actually came in the 1.7 patch which prepared the game for the DLC.
As a reminder, Motion Twin now have another company named Evil Empire who will be continuing development on Dead Cells going forward to give it a dedicated focus. This is great and as a big fan of Dead Cells for both awesome action and the supremely stylish art I hope to see plenty more come to it. After getting plenty of free updates and it feels like an actual finished game, having a few DLC to enable them to keep working on it seems fine.
You can pick up Dead Cells from Humble Store, GOG and Steam. Currently, only Steam has the DLC for Linux. Overall, highly recommended and if you'll excuse me I'm off to play more. Good luck? I'm really going to need it.
Some you may have missed, popular articles from the last month: