What was originally supposed to launch last month, the Steam Soundtrack Sale is now live as Valve celebrate the new feature of the Steam store and client dedicated to Soundtracks.
As a brief reminder, for developers who do upgrade their DLC to a Soundtrack it means that people can purchase it and download without needing the whole game. It's a nice touch and a much better way to do it, might even give developers a boost in sales. Having a dedicated music folder is nice so you don't need to hunt down inside each game to find the files. Anyway, it's a massive improvement on the old system and shows how Valve keep improving for the benefit of users.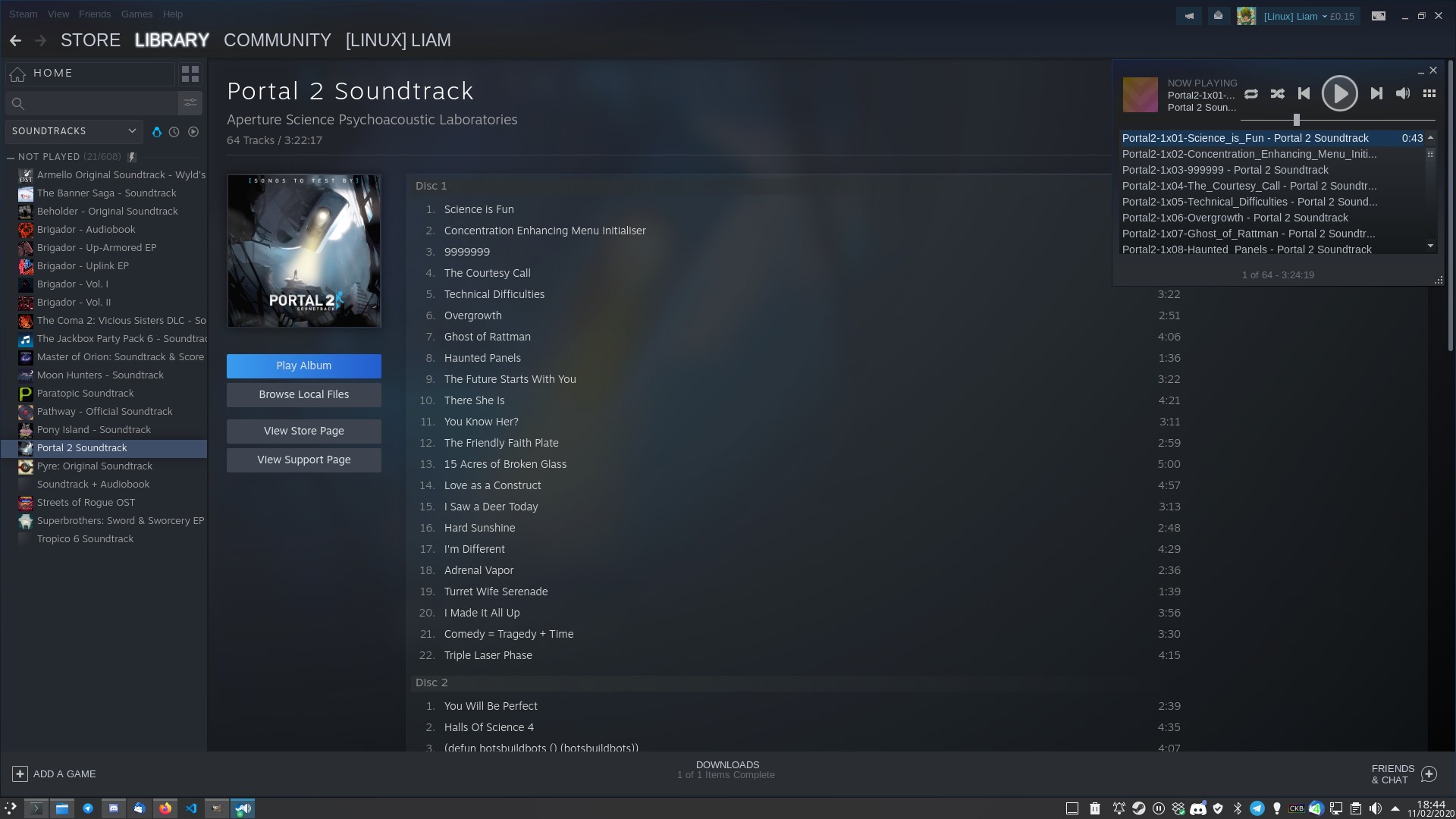 There's an issue with the new system though if you're on the Linux Beta client, as the Play Album button doesn't work which might be linked to a recent issue I reported where the Manage Screenshots button doesn't work. If you see that issue, reverting to the normal Steam client will fix it. Hopefully Valve will fix that before the current Beta updates go live for everyone.
What are some of your favourite game soundtracks? Give your fellow GOL readers some suggestions on what to pick up in the comments. Steam already has well over 900 DLC converted to this new format, so there's a huge amount to pick from.
If you want to just play around with it soundtracks from multiple Valve games are free including Portal, Portal 2, Half-Life, Half-Life 2 and more.
You can see the deciated sale page here.
Some you may have missed, popular articles from the last month: