Paradox have released a new version of their game launcher, the screen that appears when you load most of their modern games to give a few little handy features.
Not to be confused with the standalone Paradox Launcher you can download from their store (Paradox need a better naming scheme…), this is the application you see when you load up Stellaris, Cities: Skylines, Prison Architect and so on. Today "2020.2 - The Palindromic Version" was released.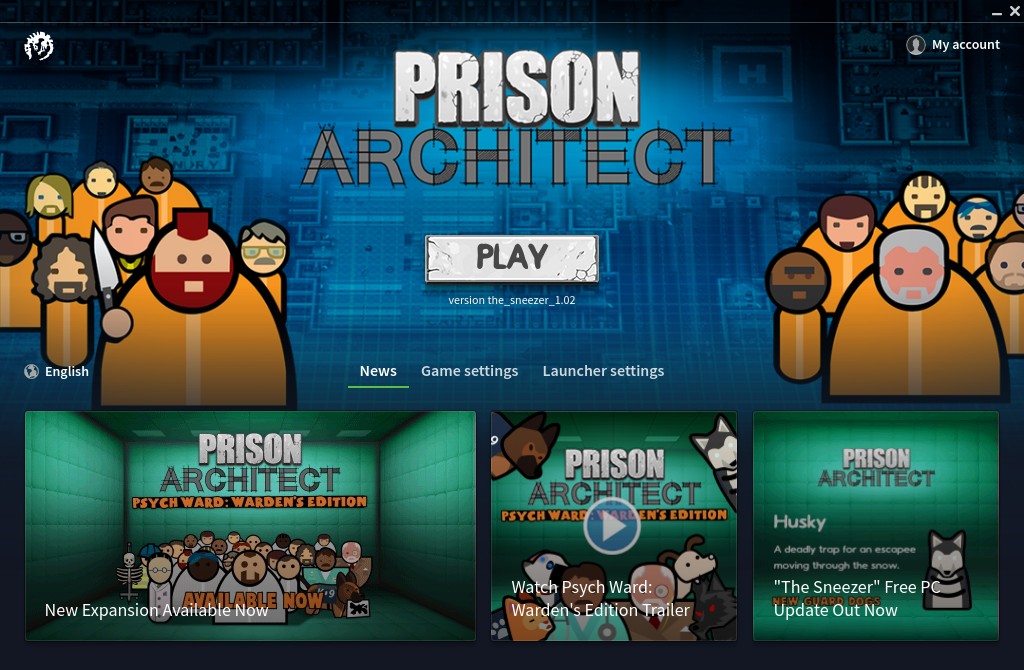 Pictured: Launcher example for Prison Architect (since Paradox now own it).
If your comment is about to be along the lines of "oh no, another launcher" and whatever else, don't fret. A lot of games have their own launchers, Paradox games even did before this. However, their newer launcher unifies all their game launchers into one and they say it will "enable us to provide some really cool stuff for you all, in the near future".
What's new?
The Manage Mods page has received more updates intended to make finding mods easier. New features include the highlighting of matching text, a count displaying the number of results, arrows for moving up and down results, and keyboard shortcuts.
Users can now drag-and-drop a thumbnail before uploading mods to the Paradox Mods site. Mods uploaded to the Steam Workshop still use the "thumbnail.png" next to the mod file.
Older PDS titles: Modders can now set suggested game versions from the Mod Tools window before uploading.
As for other changes: if they can't process a mod you've install it will tell you why (if possible), there's improved support for modding when you've got hundreds, a better warning when the launcher / user does not have access to the game directories, various connection error messages were improved, the Manage Mods section now scrolls up/down automatically while you are dragging to reorder and various other UI improvements.
On top of all that, with this new update the Linux version might be a little bit more stable. Paradox said they moved communicating with SDL 2 into its own process which "should prevent it from crashing the launcher on quirky Linux setups". Nice to see us getting some care and attention there. A bunch of other bugs were fixed across all platform.
Full changelog can be seen here. Whenever you click Play on a game with it, the launcher will want to grab the update.
Some you may have missed, popular articles from the last month: