Take control of the outcast Edgar, a rather quirky individual who wears a tin hat and talks to their Chicken in 'Edgar - Bokbok in Boulzac' and it's out now. Note: Key provided by their PR team.
Developed by the French team La Poule Noire, it's not particularly long game with the developer saying it takes 2-5 hours (my run through was about 2 hours) but it positively oozes charm. I actually fell a little bit in love with it when I completed the old demo previously, with this silly protagonist who calls their chicken "Precious" and things just continue getting more weird as the story goes on—what do you expect with a city where an 800 year old fire rages beneath the surface? Cultists, probably.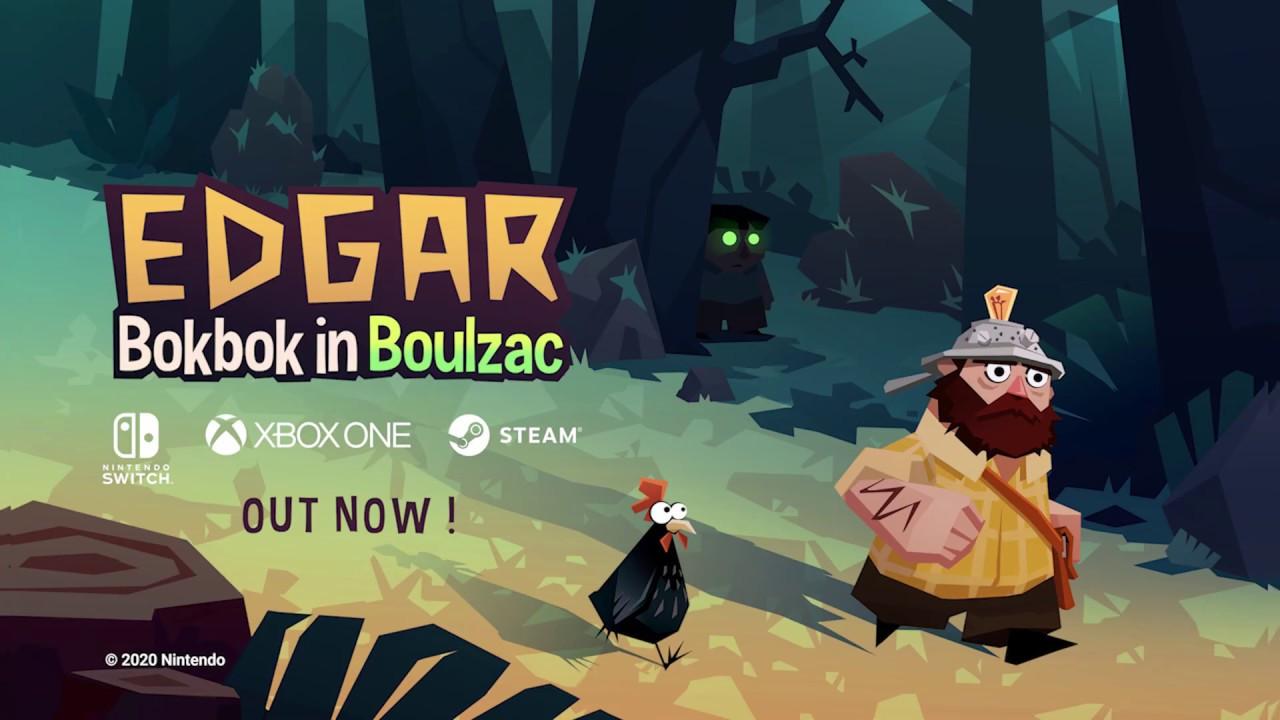 Feature Highlight:
Explore a strange and comic universe, meeting its unhinged (and unforgettable) inhabitants and discovering ancient secrets.
Unveil the surreal conspiracy holding Boulzac together. Trek above and below the light city.
Enjoy whip-smart dialogue, surreal adventures and satire.
Equal parts whimsical and dark: you've not met a cosmic horror like this before.
A point and click adventure with a slightly less traditional control scheme, with you directly controlling your character to walk around and the gamepad support made it a joy to play too. You need to speak to a lot of people, gather various items to solve a few puzzles but it's quite a laid-back game as it's not particularly difficulty to finish either.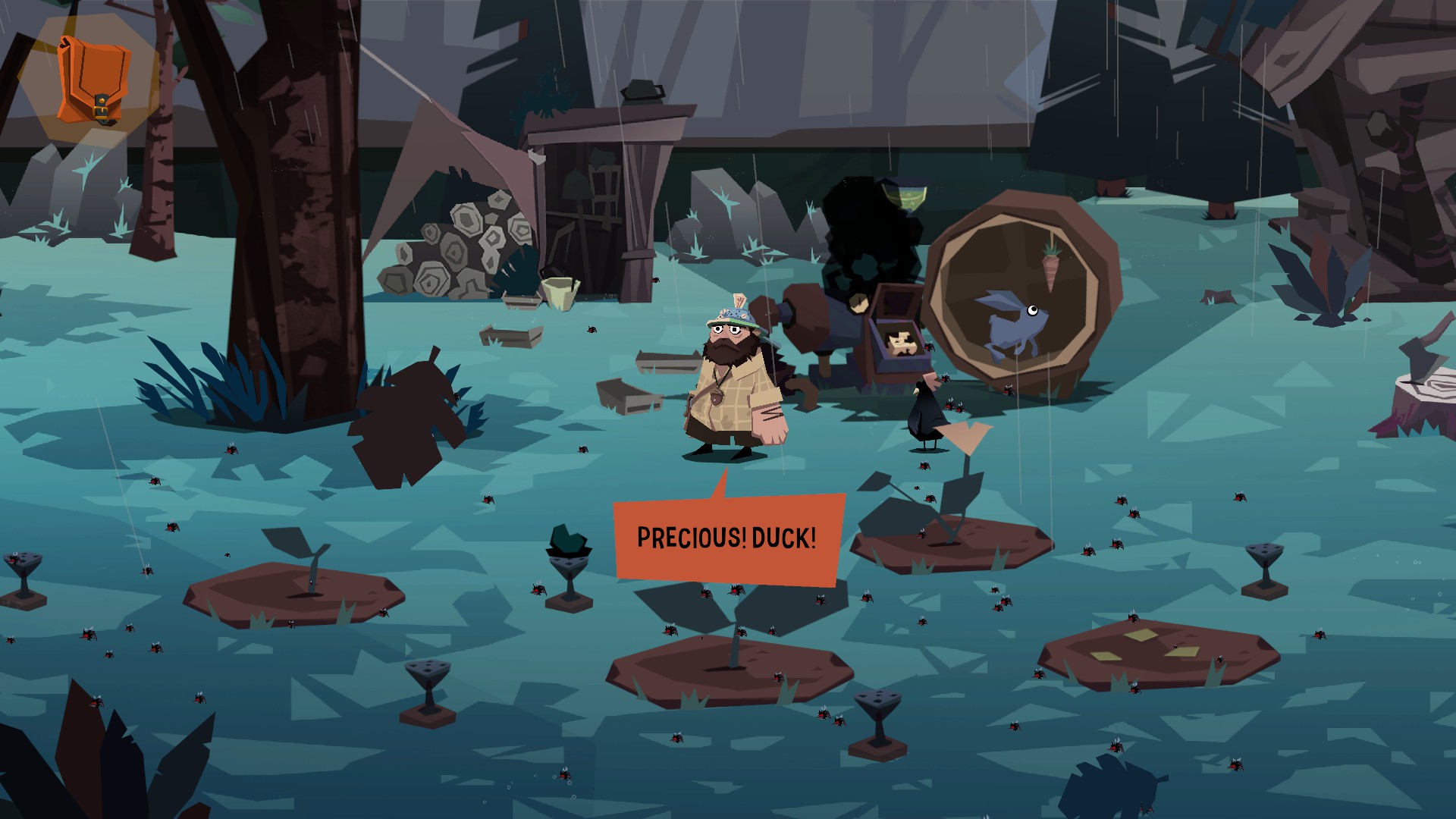 I especially liked how your Chicken, Bokbok, isn't just a silly pet gimmick.
Bokbok is firmly a part of the story, they're actually used and not just something that follows you around as a background character. One part involves a silly little mini-game and there's a "Stealth Chicken" achievement to go with it. I won't spoil what else is involved but I did say it gets weird. With plenty of details I enjoyed like the changing weather and especially a little tweak to the loading screen after a certain character comes to your rescue, as they join you in the loading screen boat—it's the little things.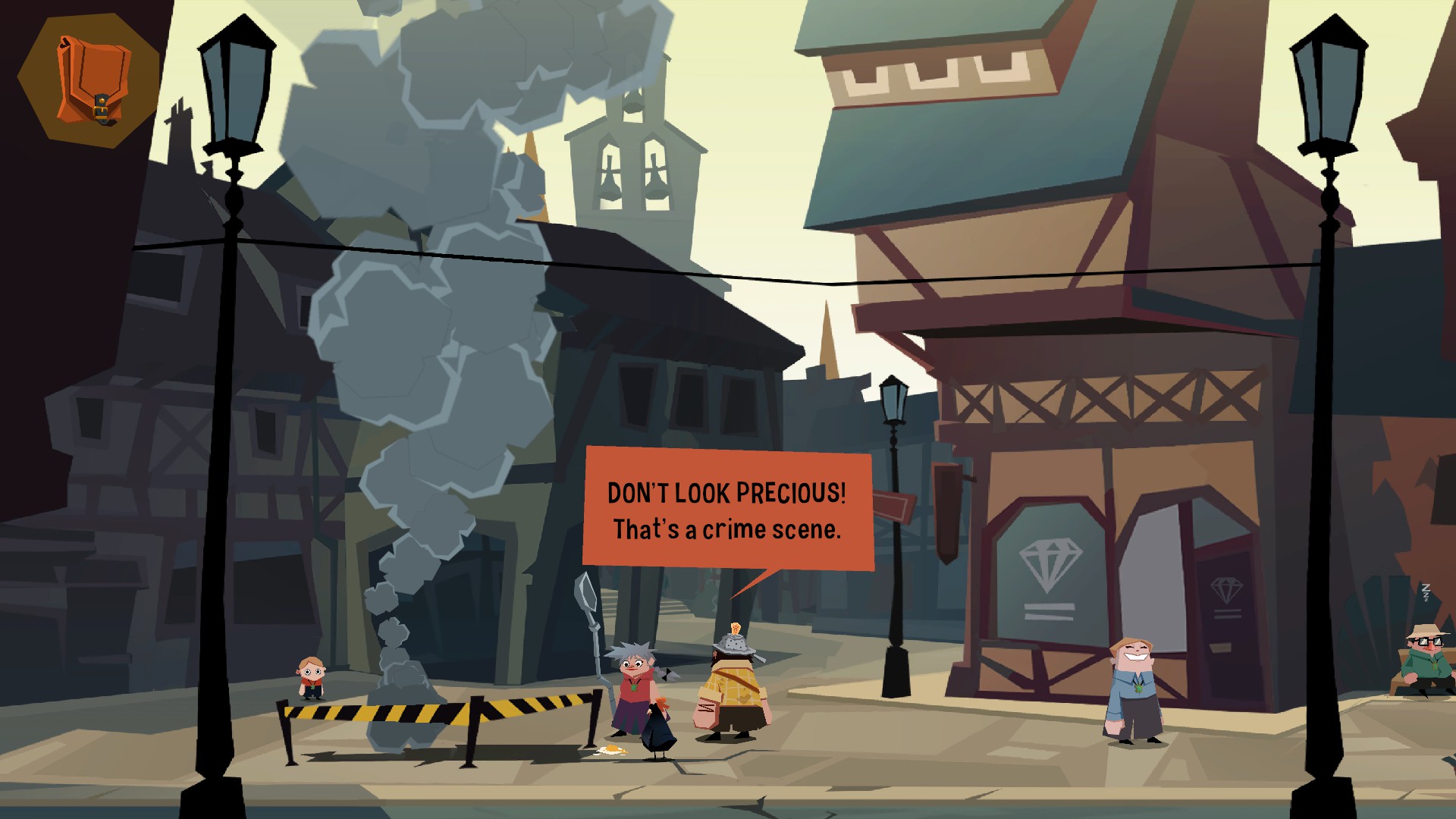 While it's quite comedic, it's not really the laugh-out-loud kind, although I will admit I spat my drink out at one part involving an old lady as it was a little unexpected. It's the kind of humour that sometimes you just really need in your life.
There's a good bit of backtracking involved, although thankfully the areas are quite small. Really, that's my only complaint about it. Still, it's the sum of all things that makes it great, from the colourful and inviting art style to the hilarious and at times absurd dialogue thanks to an extremely odd protagonist. The character design is great too, the look on Edgar's face during some of the dialogue is brilliant and matches up so nicely to their character.
Overall it's a very unique linear point and click adventure with fun characters, a pleasing style and it's definitely worth playing thanks to the Chicken. The ending came a bit quickly but I thought it still managed to wrap up the goofy adventure quite nicely. Once you've finished, do jump back into your save as Edgar has a few recipes ready to give you.
You can buy Edgar - Bokbok in Boulzac on Steam (64bit only).
Some you may have missed, popular articles from the last month: