OBS Studio 25.0 RC1 has been released as the first step towards a new stable version, and it comes with some fancy new features for all platforms.
The go-to application for cross-platform video livestreaming and recording, OBS Studio really is an awesome bit of software. Many have taken notice, as they've been getting more sponsors recently like Facebook and also Twitch a few months before that.
With the release of OBS Studio 25.0 RC1, one of the missing pieces for Linux is finally in with the inclusion of the Browser source plugin. One less nuisance to get people up and running quickly, no more tracking down an extra to nicely capture browser windows. This is likely also another step towards getting all the service integration into the Linux client of OBS Studio.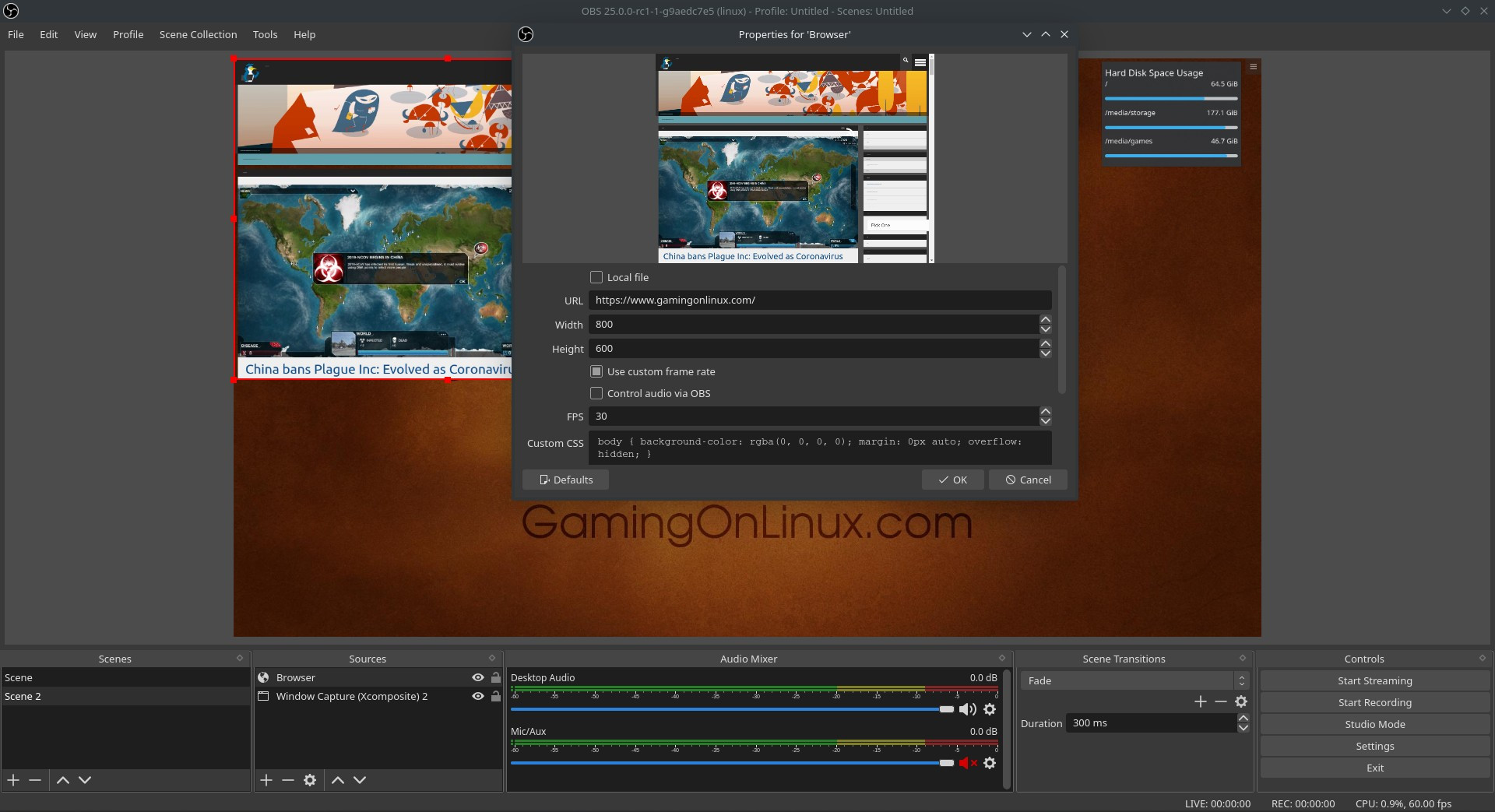 Pictured: Browser plugin working nicely.
There's also now hotkeys added for controlling Media Source playback, video settings now shows aspect ratio of canvas and output resolutions, a system tray icon to show when the recording is paused, they added the ability to copy/paste multiple selected sources, support for certain devices that can automatically rotate their camera output such as the Logitech StreamCam and some other useful new additions.
For bug fixes, Linux also has an issue solved where it might crash with PulseAudio so it might be more stable to work with now. Some minor memory leaks were also solved, some performance improvements made it in, an issue with the preview not being fully disabled when minimized was solved and a few more bug fixes too.
One thing to note, is that they also added Vulkan support to Game Capture but do keep in mind that's for the Windows version (so don't get too excited seeing that) as Linux does not have game capture - instead we rely on Window Capture which captures Vulkan titles quite well already (although in a different way).
You can find the release announcement here.
Some you may have missed, popular articles from the last month: