Paradox Interactive and Colossal Order are celebrating Cities: Skylines, as it's coming up for the five year mark since it took the city-building world by storm.
What a storm it was too, not much can really come close to just how fun Cities: Skylines actually is. Frankly, it's become the definitive city-builder on any platform, I can't imagine how anything can knock it off the top spot. It looks good, it's cross-platform and highly accessible and most importantly it's fun. There's a huge modding community around it too that's given us over forty thousand maps, tens of thousands of buildings, entire saved games of huge cities and more. That's on top of all the free updates and expansions it's had since release.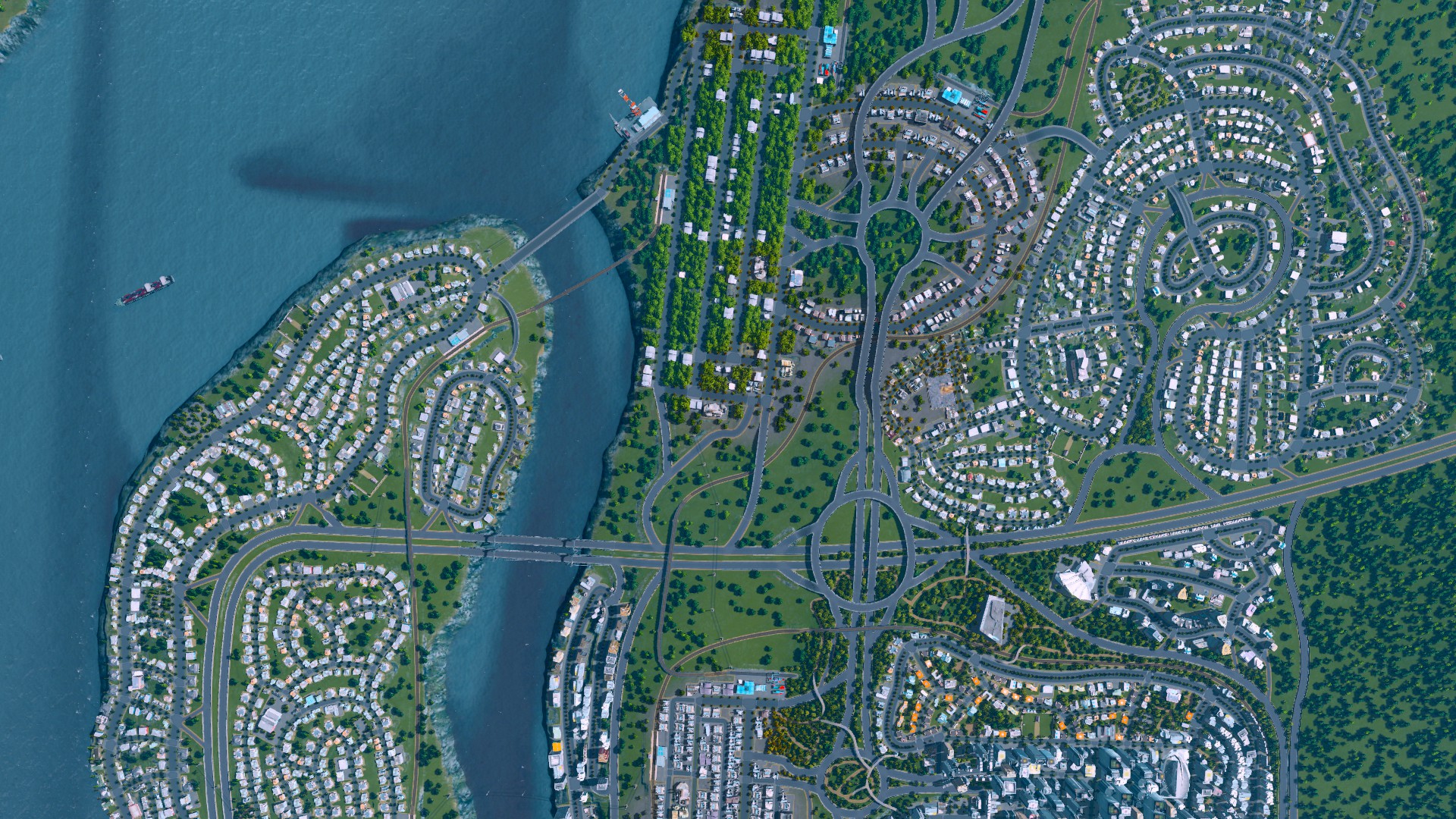 Cities: Skylines is a deceptive game too, it lulls you in with how easy it is to build spiralling roads and cities that reach for the sky until you realise it's suddenly 5am and you've not gone to sleep.
Not a perfect game though, it does suffer from some performance issues with ridiculous sizes cities but there's a huge amount of simulation going on. All games have a downside somewhere. Even so, it's great overall and exactly what I want in a traditional city-builder.
Colossal and Paradox actually allowed us to livestream it on our Twitch Channel before release too, something that back five years ago was quite new to us so it holds a special place in my heart for that too. Sadly, Twitch doesn't store videos for long and we totally forgot to keep it backed up (lessons learned) but it was awesome to be a part of it.
Since it's having a bit of a celebration Cities: Skylines, the expansions and so on are on a big sale right now across Humble Store (that link should show all of it) and the Paradox Store. It's not (yet?) on sale on Steam.
Play Cities: Skylines? Share your awesome cities in the comments, let's see what you got or perhaps you have a mod suggestion you think everyone needs to try? Let us know about that too!
Some you may have missed, popular articles from the last month: