Desert Strike, oh hell yes, that's a game I put tons of hours into on the Sega Mega Drive. Now Pizza Bear Games have taken that same helicopter action and put a wild sci-fi spin on it with Megacopter: Blades of the Goddess.
It's also taking ideas from Jungle/Urban Strike, Choplifter and 80s/90s TV shows like Airwolf and Knight Rider too. No exact release date on this one other than sometime this year but I'm totally pumped by this. Check out the trailer below: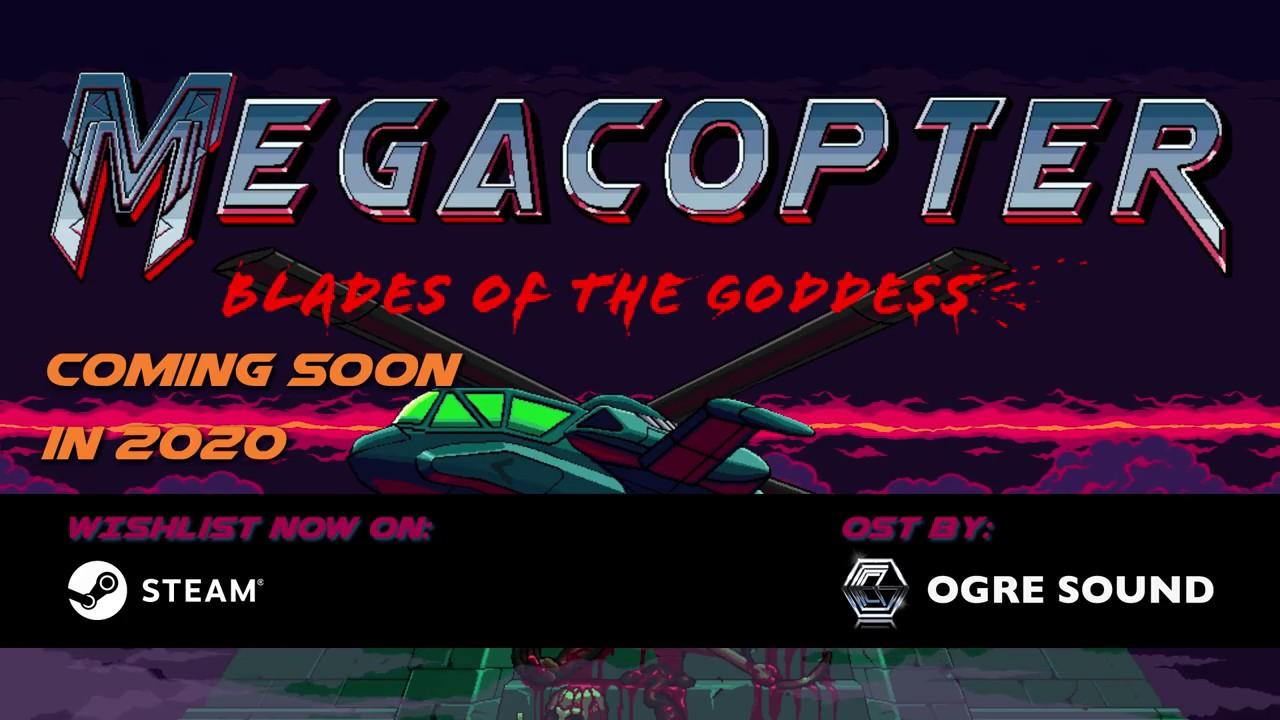 Feature Highlight:
Missions: Play a variety of mission types. Seek and destroy missions feature an escalating threat level as you penetrate enemy lines. Rescue missions allow you to save your comrades (choplifter style). Defense missions feature waves of enemies. Boss hunt missions feature a powerful enemy.
2D Action: Battle enemies on the ground and in the air. Equip the Megacopter with a loadout of weapon systems that can rearm independently. Consume the blood of your enemies to unleash powerful AZ-TECH: ancient weaponry and armor that only the Megacopter can wield.
Progression: Purchase improvements to the Megacopter and its weapons that suite your play style and preferred loadout. Sacrifice the blood of your enemies to the gods to unlock AZ-TECH abilities.
Adventure: Meet the sentient Megacopter, Jack the Pilot, Hobo Jones and his crew, and many more.
Soundtrack: Original soundtrack by OGRE sound. These amazing retro tracks will get you in the mood to seek and destroy.
You can follow it on Steam.
Some you may have missed, popular articles from the last month: