Monument is an indie FPS that was released in June 2015 to meet 'mostly positive' reviews on Steam. Still, beyond the user reviews, it received considerable criticism on its forum page due to various issues both gameplay and technical.
It seemed to be a game that was released and then left alone…until a few weeks ago. In an unexpected turn of events, the developer appeared in January 2020 with a huge announcement:
(…) The game is completely rewritten from scratch. Meet a brand new game with Improve [sic] game performance. What's new:

- The game is completely rewritten from scratch
- Improve [sic] game performance
- Gameplay has become faster

- TELEPORT GUN
You can teleport anywhere on the map, just shoot at the right place

- NEW MAPS
All maps made from scratch

- STRAFE JUMP
like a defrag mode in quake [sic]

- NEW WEAPONS
All weapons made from scratch

- DONAR STATION [sic]
You can get ammunition for your health
Along with that message, the following trailer aims to reflect these new implementations: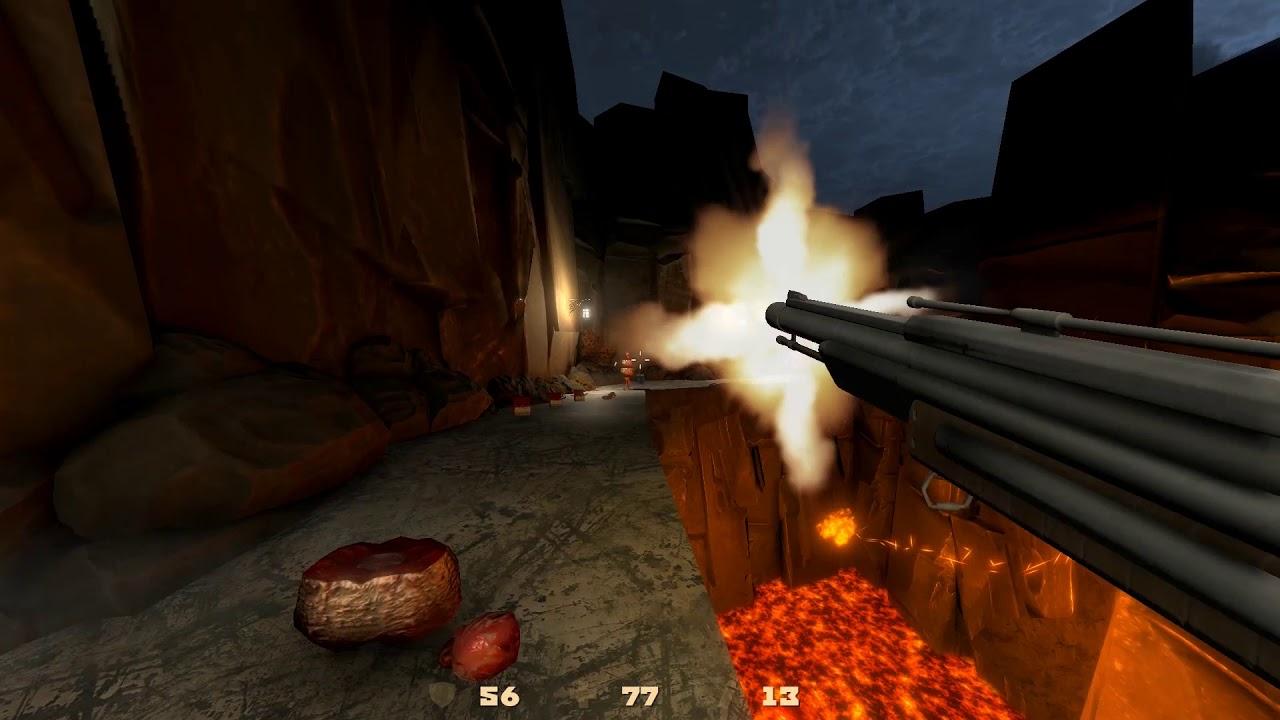 It definitely seems inspired by Painkiller and SEUM, with some elements present on rogue-like titles like Tower of Guns.
After that message, it got three additional updates as of the moment of writing this article, and the developer has been pretty active on the official forums addressing feedback and bug reports. A new and free to listen heavy metal soundtrack was added as well.
Since I didn't try the title, I can't tell you if all the improvements are enough to make it a fun and solid game in its current state, but if we inspect the review chart it's clear the reception to these changes has been received with interest: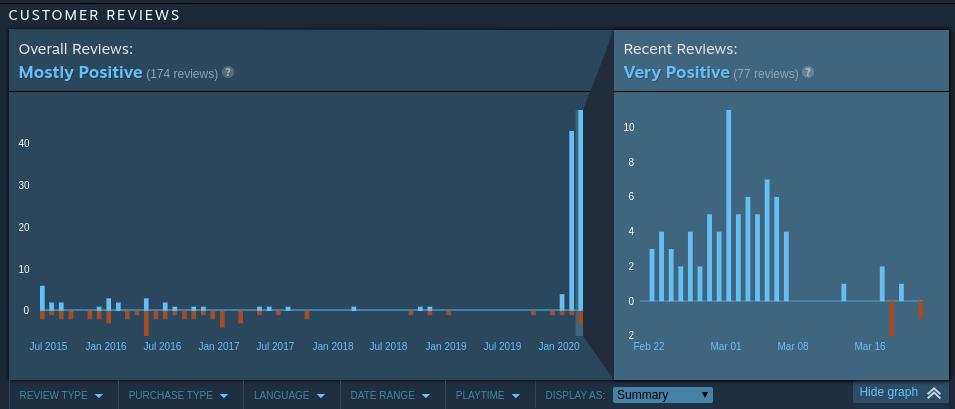 So, while I'm not actively endorsing the game, I still decided to make some time to cover it because of the decision the developer took. Actions like this must be encouraged and rewarded, if possible. They could've completely abandoned the game and simply dedicate their efforts towards a new title, but instead they decided to improve it and offer a renewed experience for all the original buyers who trusted them with their money, even though some of the original reviews will still be there and won't be updated accordingly, affecting the overall appreciation for the game.
Although uncommon, they aren't the only developers doing this. Even Valve is addressing the problems that a previous title had, and I always remember how another FPS called Eldritch was updated out of the blue, and for that one I originally couldn't play it due to constant stuttering, but now it works flawlessly. So I definitely commend these efforts.
If you decide to try Monument, it's having a massive discount until tomorrow March 23, as part of Steam's Weeklong Deals. Feel free to share your impressions about the game in the comments, specially if you think it's worth a try. It doesn't appear to be a particularly long game, and while I don't think it will become a masterpiece (nor do I think that's the developer's intention anyway), we might be in for a nice surprise that could continue becoming better with further updates…
Get Monument on Steam.
Some you may have missed, popular articles from the last month: