Ufflegrim, a new release from Corpse King Games arrived yesterday looks absolutely bizarre blending together a deck-builder with a roguelike. All the mechanics together make it sound thoroughly unique too.
With 100 floors to travel through and clear, you need to collect creatures which form your deck. However, it's not quite a standard 'one card equals one creature' mechanic, as you appear to be able to play one card on top of another to act like some sort of buff to the existing creature. You also have your own movement to take care of, while watching out for all the other nasties around the floor.
Have a look at the trailer below: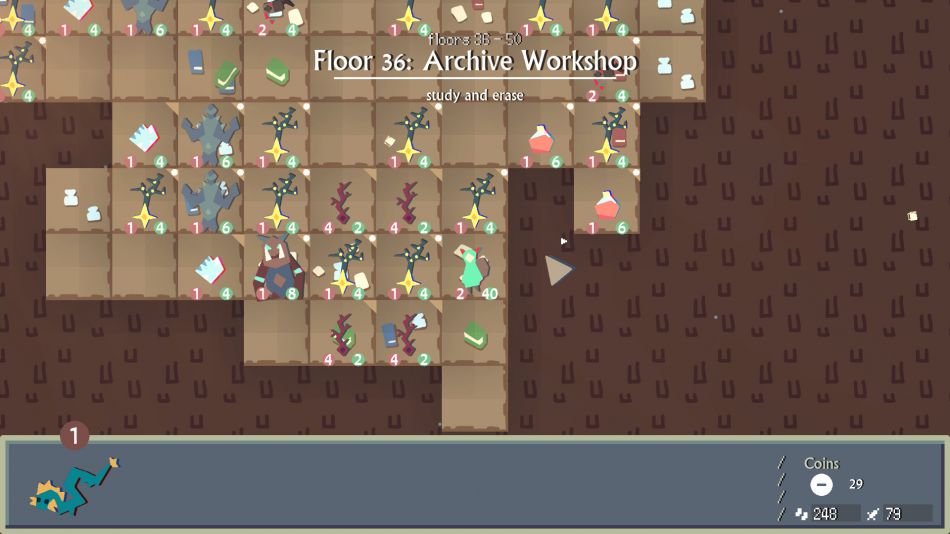 Feature Highlight:
Travel down 100 floors and see what's at the bottom
Collect over 100 creatures and build a deck with them
Plenty of boss monsters
8+ biomes, each with a unique host of enemies and music
Random encounter levels with unusual creatures or mechanics
Randomly appearing modifiers that change the way you play
Hardcore permadeath and softcore modes available
Buy floor tiles and build a base
Turn-based bullet hell mechanics
Challenging achievements
Collectable currencies
The developer claims it has " simple, yet impactful choices" and that you can play at your own pace with plenty of depth to it. Since it looks unique and a lot of fun, I've picked up a personal copy today so once I've played enough of it to form an opinion I will let you know some thoughts. I'm always open to see more deck-builders, it's a continually growing genre.
You can find Ufflegrim on Steam.
Some you may have missed, popular articles from the last month: