The Procession to Calvary is one of the most unique experiences I've played so far this year, and a brilliantly funny one too. A point and click adventure, made up of Renaissance paintings that have been cut up a stitched together in all sorts of ridiculous ways. Note: Key provided by the developer.
Made by Joe Richardson, it's a standalone story set in the same world as their previous game Four Last Things. Thankfully, that means you can jump right in without prior knowledge. If you enjoy British-styled Monty Python-inspired jokes (or anything like Black Adder), then The Procession to Calvary is basically a must have. You take on the role of soldier with no war, so you set off on a journey to try and murder one last person—the tyrant Heavenly Peter.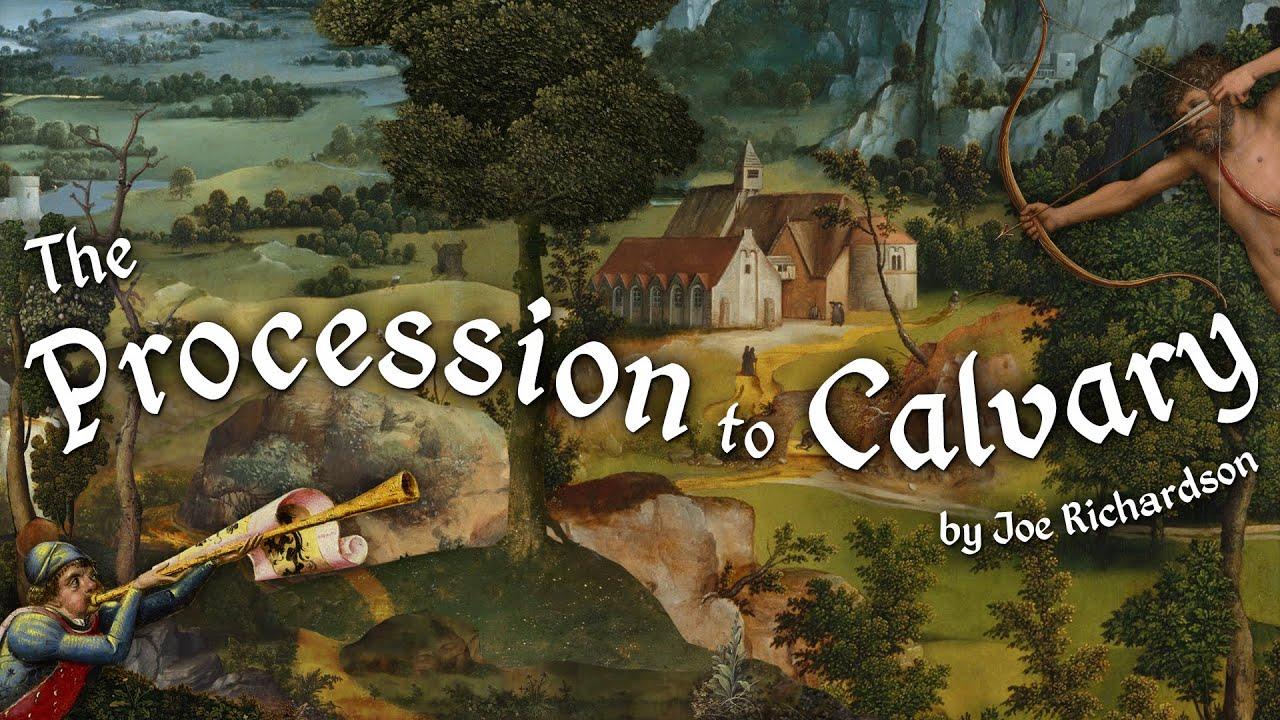 While the writing is good, and quite funny, it's the whole setting and style that makes it so thoroughly brilliant. The use of Renaissance paintings isn't just a gimmick, as clearly a lot of work went into animating many parts to make it all come alive, to give you a whole new appreciation of classic art and probably never make you look at a classical painting the same again.
The whole game for a play-through should be about 4-5 hours, although there is a way to end it a lot sooner if you, well, murder everyone possible. That's really there as an option to skip puzzles, if you get stuck or frustrated and probably one of my favourite ways a game has done that so far. I don't exactly recommend going on a murdering spree though, as hilarious as it was the first time around. You've heard of choices having consequences, and here it very much is true.
After some early testing for the developer, it turned out they were using an older version of Unity that had some graphical glitches with NVIDIA GPUs on Linux. Thankfully I caught this early, so the Steam version automatically uses a well-known workaround when launching to prevent any issues.
Overall it's a genius as it is completely absurd and I love it. Do take a look yourself as it's a bright spark in dark times.
You can buy it now on Humble Store and Steam.
Some you may have missed, popular articles from the last month: