Artifact is coming back, and this time Valve are being more chatty about their plans for it after it died a quick death originally. So far, their plan sounds quite good.
It was a shame to see it disappear, as the artwork and overall design was pretty great. The problem was the monetization model, which Valve have already confirmed they've thrown out (hooray!). So now you will earn cards in the game so it's not pay to win in any way.
In a new announcement, the Artifact team mentioned it's taking a while to go over all the feedback they've received lately but that a lot of it is good. In this post they do a "Deployment Deep Dive", detailing how the boards will change in Artifact 2.0.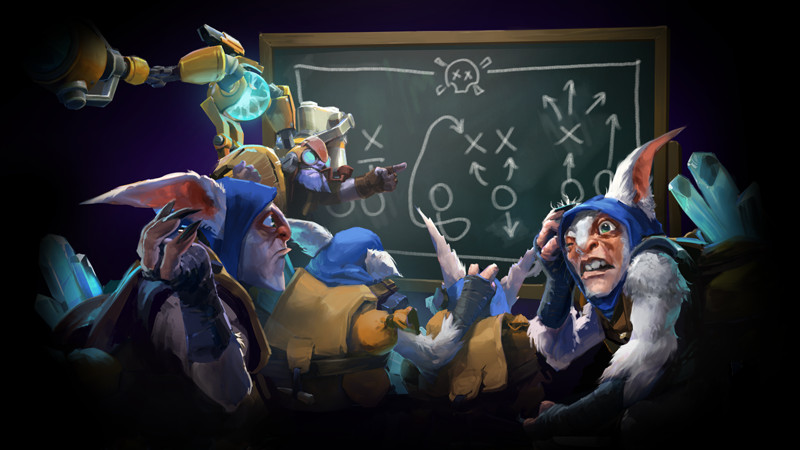 With the three-lane system staying, they're adjusting how the board is actually deployed to remove some RNG (randomness). Each board will now have a specific set of 5 slots whereas before you could stack a lot in each lane, this makes it more restrictive perhaps but across three lanes it's still a lot of cards in play. The rest of it seems quite sane too. Before each round a creep will spawn in each lane, in the leftmost empty space. You then each deploy a hero card into a slot in the middle lane, then the third lane and then the first lane.
They also mentioned these other adjustments to how it works, given the limited slots:
Additional placement rules

Deploying a hero on top of another hero will bounce the old hero to deploy next turn.
Deploying a hero on top of a creep will destroy the creep.
When you play a creep card you can choose the exact slot in the lane to deploy it into.
Playing a creep on top of a unit will destroy that unit.
Additionally armour now works differently but they didn't say exactly how, and that Tower Health is also now dependent on the game mode.
See the full details in the post on Steam.
If you were a player of Artifact, do let us know in the comments what you personally think to the explained changes. For me, I'm starting to get a little bit excited about what's to come. I did genuinely like the three-lane gameplay in Artifact and I'm keen to see the revival.
Some you may have missed, popular articles from the last month: