While SteamOS had a nice idea to bring Linux gaming to the living room, it's currently on hold (although Valve may return to it). Now, there's another choice with the simply named GamerOS.
GamerOS focuses on a true out-of-the-box experience with Linux and Steam, along with the Big Picture Mode. However, it's a lot more than that. It includes a ton of special tweaks to make everything run a lot smoother including: great gamepad input support, their own curated Steam Play Proton list to give you the best setup for Windows-only games, a "Steam Buddy" tool for installing non-Steam software like Flatpaks from Flathub and emulators, and a whole lot more.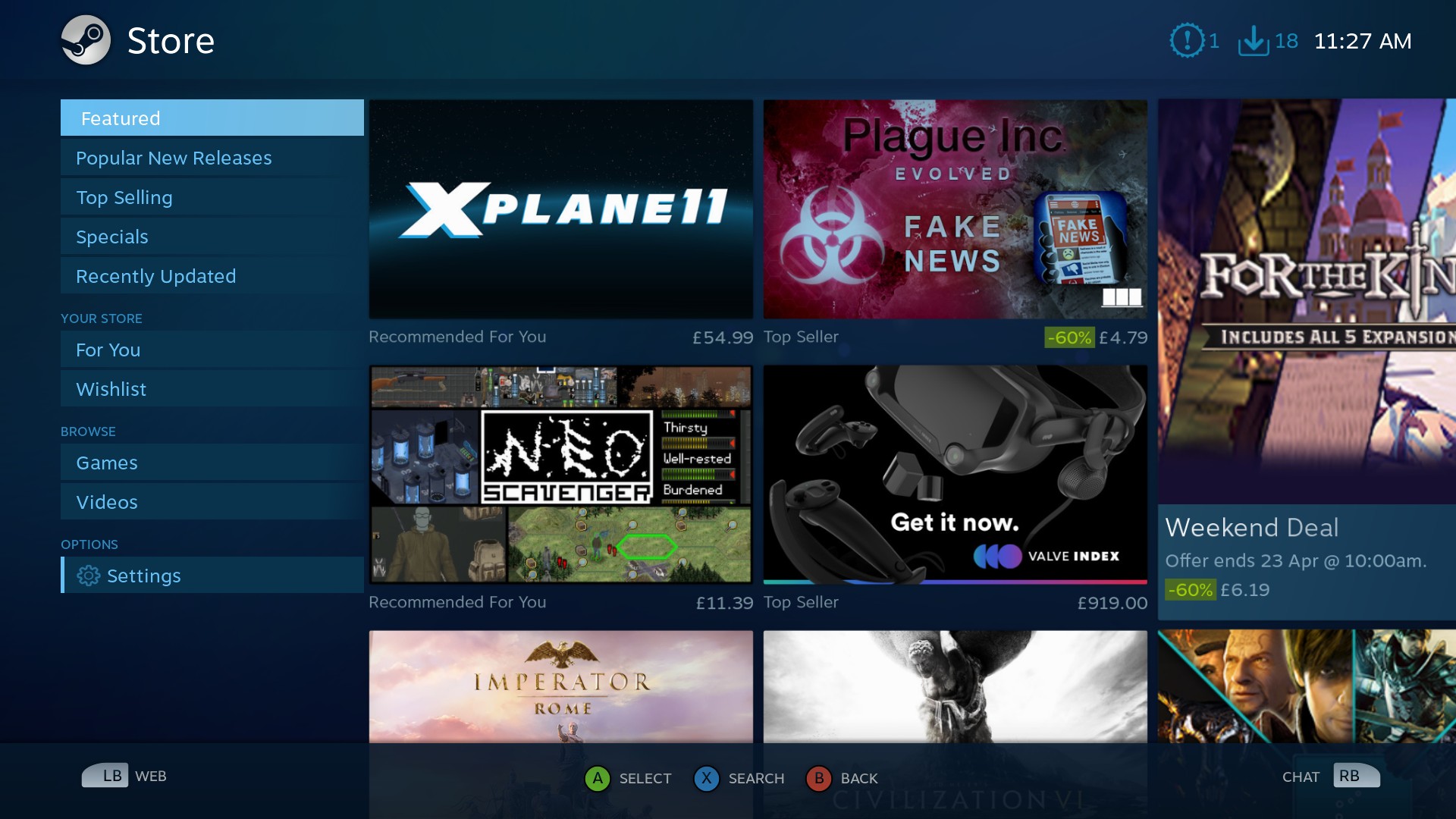 If you've used Steam Big Picture, you'll feel right at home.
They even claim to have "zero downtime updates" to not disrupt gaming sessions. This is done using frzr, which they say it "deploys pre-built systems via read-only btrfs subvolumes, thus ensuring safe and atomic updates that never interrupt the user".
Recently a new release was made available with major upgrades. It updates the Linux Kernel to 5.6.3, Mesa drivers to 20.0.4, NVIDIA driver 440.82 and other software updates. MangoHud has been pulled in and integrated for Vulkan games, and you can now install GamerOS on drives bigger than 2TB.
Additionally the Steam Buddy tool now supports PlayStation 1, PlayStation 2, Saturn, and Dreamcast emulation too. Even the list of supported Flatpak apps from Flathub expanded to include StepMania, Hedgewars, SuperTux, Katawa Shoujo. The Flathub package support was also improved, to have automatic recovery when apps from Flathub fail to install correctly. Full changelog can be seen here. There's a lot of impressive work going into it.
See more on the official site if you're after a Linux couch-gaming distribution. Forbes writer, Jason Evangelho, also seemed to quite like it.
Some you may have missed, popular articles from the last month: