Fort Triumph from CookieByte Entertainment and All in! Games is out today, after a while in Early Access this turn-based strategy game combines XCOM with HOMM with some environmental interactions too.
With a very colourful and inviting art-style, it gives the impression that it's easy and welcoming but that's not quite true. Fort Triumph is a challenge, and the pressure is on in every battle with character permadeath but an incredibly fun one that I just can't get enough of.
I've been after an XCOM-like for some time now, something to really fill a void left by the great XCOM 2 and this has easily filled up the gap. Fort Triumph is an absolute delight to play and I will never, ever, get tired of the physics interactions with the environment. Have a look at the release trailer below: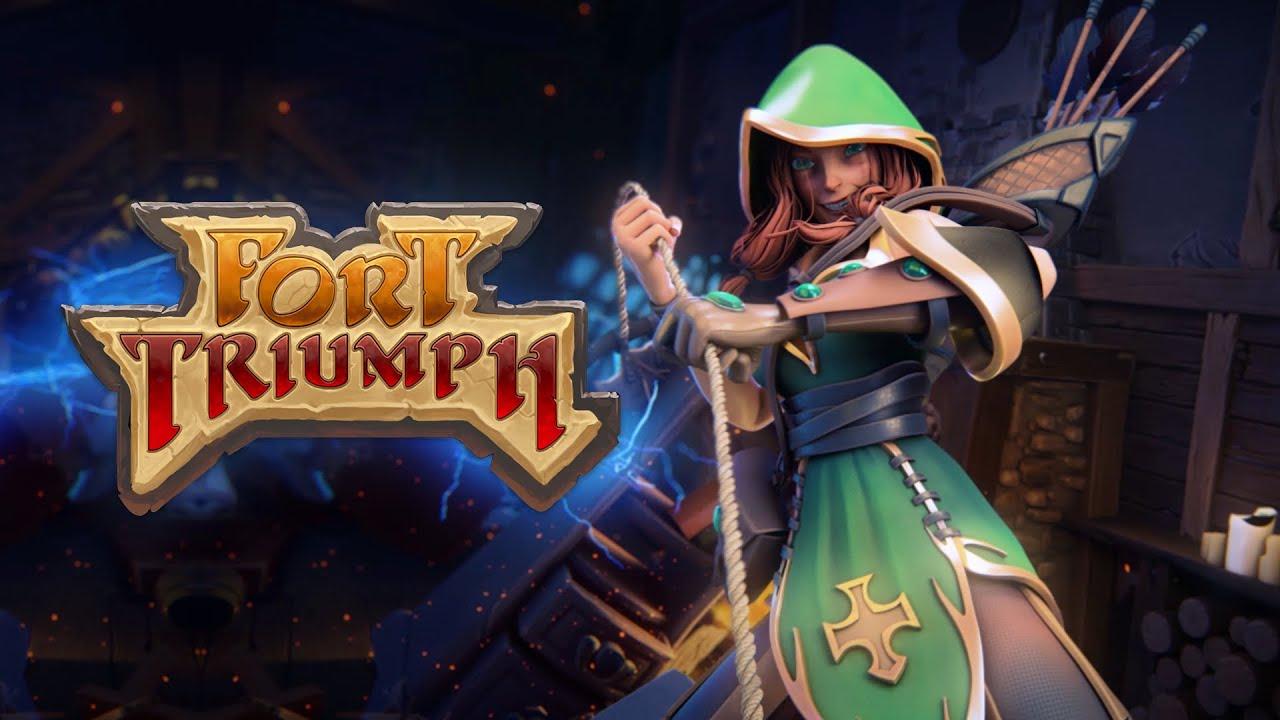 Even though you can build up a strong team, with various abilities, it really is the interactions with the environment that makes it. In fact, using the environment is often the only way to actually win a battle without losing members of your current party. You can blow down trees, start a fire, kick enemies into the water, pull them towards you through a few rocks to stun them and a lot more. You can cause some pretty hilarious chaos, especially when you set off a small chain-reaction of events. Kicking an enemy into another, who then falls into a different enemy and then send them flying—it's all so very satisfying.
Highly tactical too. You also need to take into account cover, are your people within distance of a nice high tree? Watch out though, enemies can do what you do and drop that tree on your head, as I painfully found out. How about the enemies around you, can you flank them to improve your hit chances?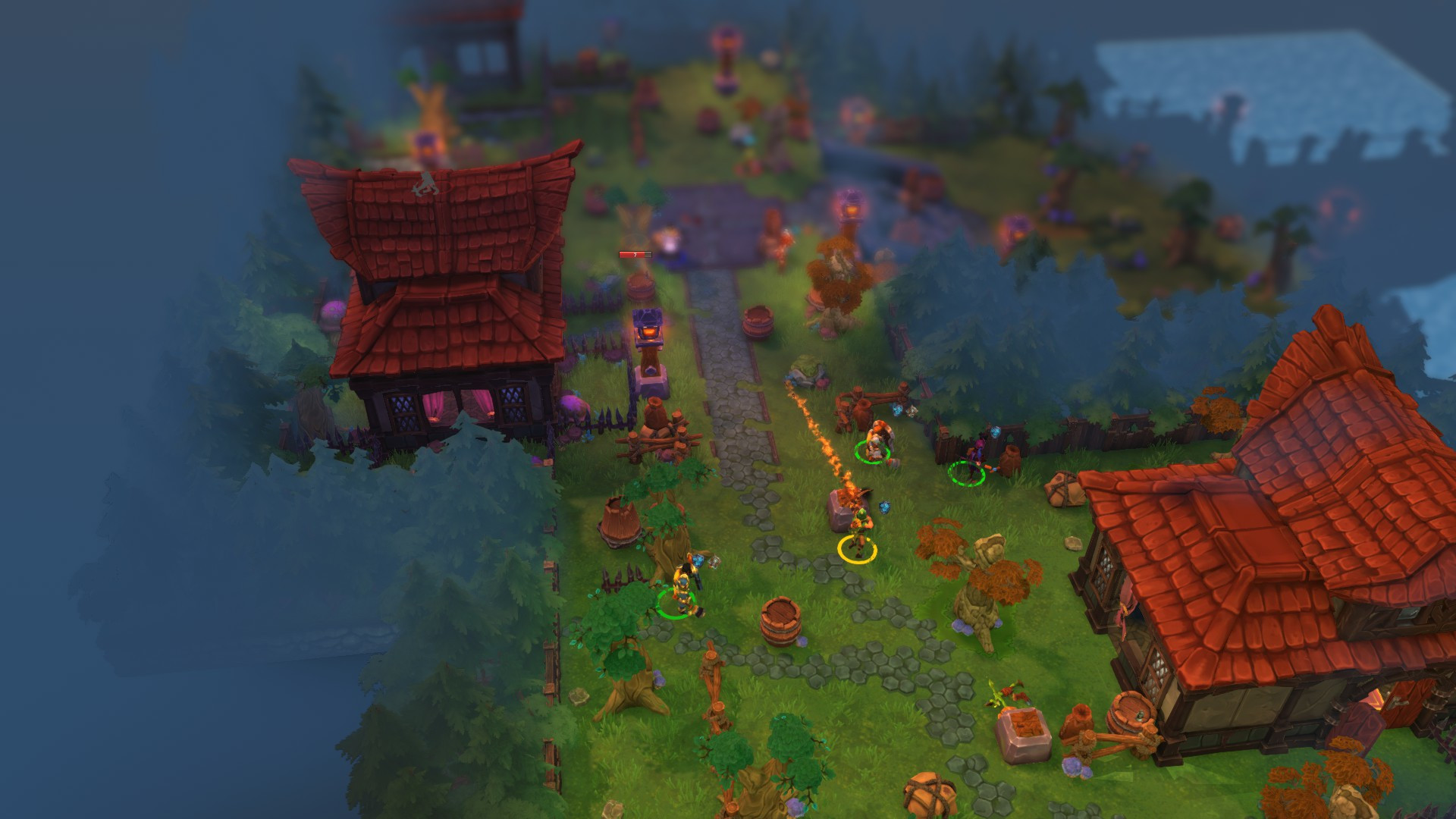 It's also part RPG as well. Your characters are unique, with their own abilities and they each individually level up. You don't need to wait until some kind of after-action report either, you can level up and unlock new abilities during a battle which can come in real handy. These abilities aren't always given to you the same way around each time either, there's an element of randomness to what you get to pick. The actual skills are all highly varied too which is also what makes the combat so fun. Stun enemies with some electricity from your mage, pull them closer with your ranger as they bump into everything and then send a wild barbarian in to slash them up. Or, you could just set everything on fire and watch it all burn around them. It gives you so many choices to mess with your enemies across tons of battles.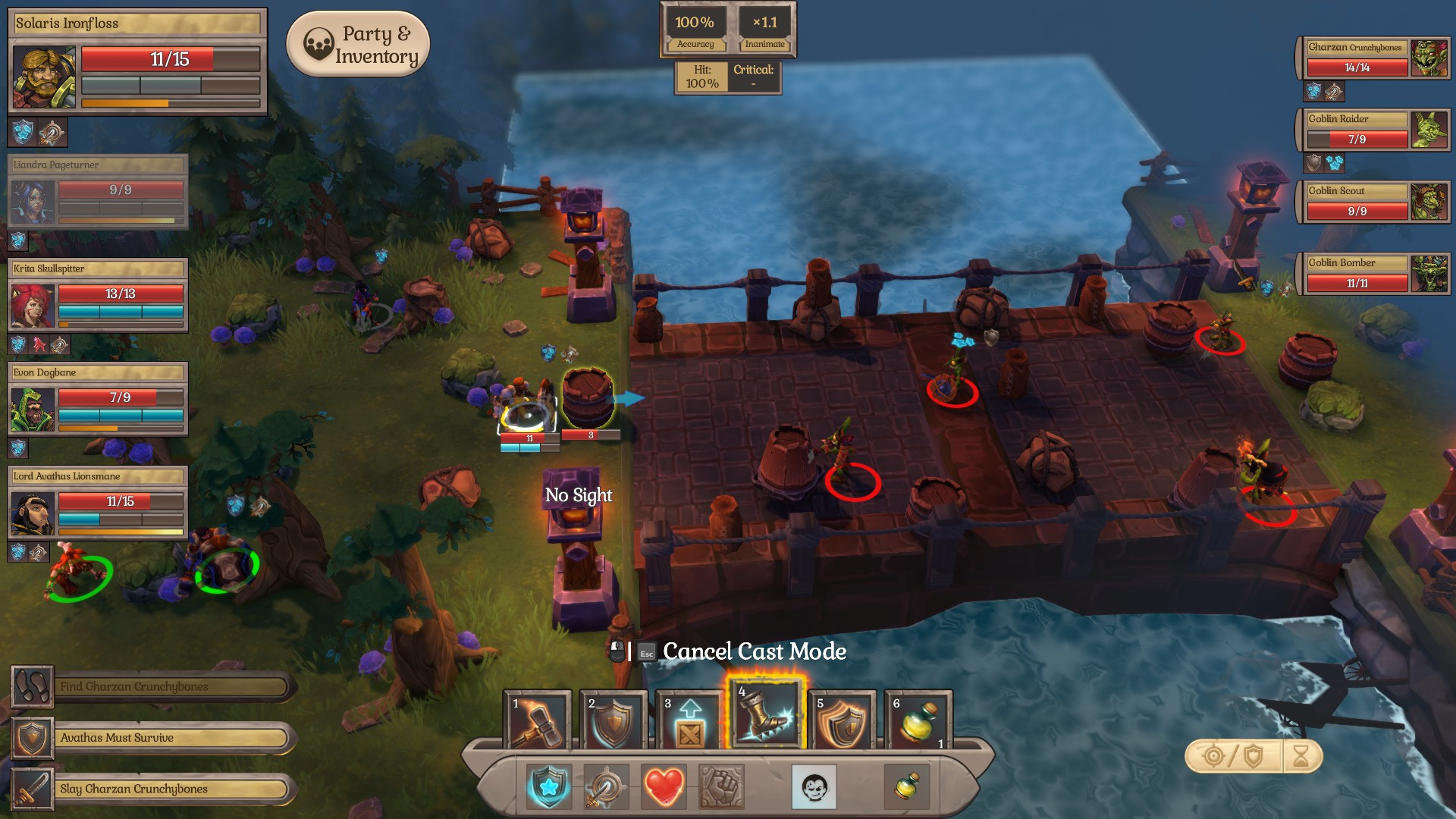 Much like other such turn-based strategies, it's also highly frustrating. You gave a 99% chance to hit and guess what? You missed and now you're in trouble as you get surrounded. Here though it's a bit different, again thanks to the environment as you kick your way out of trouble and drop anything you can onto the heads of your enemies and laugh away with 1 HP left.
There's even more to it than that with map exploration, a little town-building, the initial story campaign has some rather amusing writing too which is definitely worth playing through. Once you've finished the campaign, you can then re-play it in an entirely different way too through a skirmish or even some local co-op, and you're not just limited to being the good guys.
Feature Highlight:
Three story acts filled with 10 to 20 hours of strategic gameplay in a satirical fantasy world
Fully-interactive environments—you can push, topple, grapple, burn, freeze and crash your way through interactive levels that play into your tactics
The 8-player Skirmish mode—players can pit themselves against up to 7 AI enemies or their friends in local co-op (hot seat)
Procedurally generated content—strategic maps with variable locations and events as well as tactical missions, each requiring a different approach
Four hero classes (Paladin, Barbarian, Mage, Ranger), each with 12 upgradable abilities, and four races (Troll, Goblin, Human, Undead), with their own castles and upgradable buildings
Cross-class skills that will make each hero unique
It's not just the gameplay that's great, as the music is too. Produced by Marco Valerio Antonini, an award-winning composer who has also composed for Halo Wars, various Star Wars titles and more and they've done a fantastic job here too. As you play, it all sounds so epic, like a real fantasy film vibe.
I can happily recommend it if you like colourful visuals, a good musical score and intense turn-based combat with world exploration too. It has a little sprinkle of everything good. This is exactly the type of game I've been wanting for some time. Don't pass up on it. I could probably go on about how much I've enjoyed playing it for a while…You can buy Fort Triumph on Steam. Update: and now GOG.com too!
Yet another crowdfunding success story too, as they were funded on Kickstarter back in 2017 (see more on our dedicated page).
Some you may have missed, popular articles from the last month: