Earlier this month we reported on Darkest Dungeon getting a new online PvP DLC named The Butcher's Circus, well it turns out it's going to be free and they've given more details.
This was actually clarified shortly after the original announcement by studio Co-Founder, Chris Bourassa, on Twitter. Unless you follow them directly and look at their replies, you wouldn't have known it was going to be free. To ensure all the details are out there, Red Hook Studios have started a series of blog posts to talk about The Butcher's Circus and it confirms there it's going to be free.
What is it? In short: it's a new online PvP mode, where you build a team of specialised heroes to battle in an arena against others as you take turns.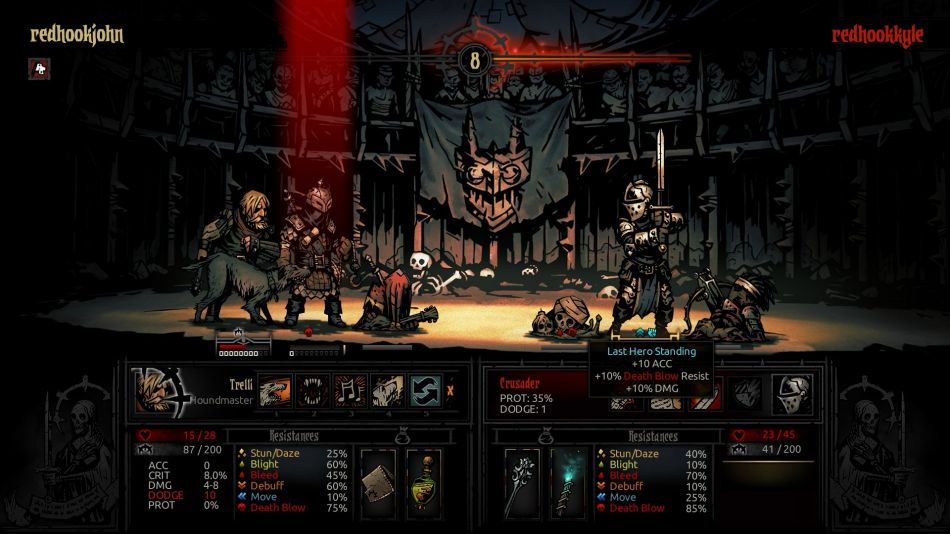 Something important to note, is that this free DLC will only be available on the Steam version until they see how the reception is before looking at other stores. Additionally, the Linux (and macOS) version of the DLC will come "soon after" so we will see a (hopefully short) delay on it. At least they're being very open with their communication though, that's nice.
What I do love about it, is that it's entirely separated to your normal single-player adventure. The PvP aspect of it gives you a whole new team, you can switch between each part of the game. This will hopefully keep it balanced too and not screw up your normal questing.
They also confirmed there's going to be anti-cheat, there's no micro-transactions as all PvP stuff is earned in the mode directly, there will be bots you can practice against and The Butcher's Circus has it's own set pf skills and combat mechanics changes.
Darkest Dungeon II is still happening, with this DLC being handled by some new developers hired to help so they can do more than one thing at a time. You can see their full blog post here.
Some you may have missed, popular articles from the last month: