Currently in development, Serfs, a medieval styled real-time strategy game that feels quite like a city-builder with warfare now has Linux support.
"Serfs is all about building large production lines, expanding and conquering new territory and always optimizing your empire to become the greatest emperor."
Coming across it randomly on itch.io recently, I asked the developer if they were going to provide Linux builds and a week later it was live as they had already planned it. Made with the Unity game engine, which of course makes cross-platform development easier. Have a look at their first trailer below: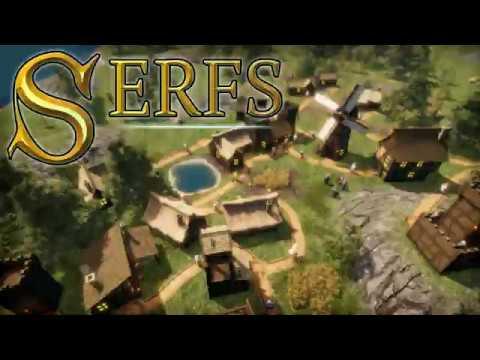 One of the big focuses for Serfs appears to be the economy side of it, setting up pathing in a way that works well to transfer resources around for your production chains. After playing a bunch of it, Serfs gave off a bit of a Knights and Merchants vibe with a more modern look and feel. Considering it's early in development, it's showing a huge amount of promise. Definitely one to keep an eye on if you're on the look-out for a new slower-paced RTS styled game.
Since it has combat as well, all military units are fully controllable like a proper RTS. You can move them around the map freely, garrison buildings, attack / defend territory but they're expensive so you need a good city setup.
Feature Highlight:
City building: Establish buildings and paths in a completely gridless environment to allow you the most control and freedom as possible
Economy: Build and optimize your production lines to achieve an efficient and profitable economy
Military: Create a sturdy protection for your empire against incoming attacks and expand your borders by claiming unoccupied land
Warfare: Conquer hostile territory and triumph over your enemies in great battles
You can buy it and try the demo from itch.io. Note: The demo build will ask for a key, if you hit Cancel it will then just let you play the demo content.
Some you may have missed, popular articles from the last month: