Recently, Valve released another fresh Steam Beta and it does include some handy Linux fixes but it seems they have some more exciting changes upcoming.
Firstly, the Steam Beta that released today. For the Steam Library you can now copy text from news popups, a fix for a client crash is offline mode, Steam Chat should work better under heavy load and Steam Input also had some enhancements. Valve added support for the Thrustmaster ESwap Pro, Giotek VX4 PS4 and the PDP Afterglow Wireless Switch Controller (although Bluetooth only).
On the Linux side, an issue came up recently with the Steam Play whitelist. If a game added Linux support (like Into the Breach), it showed a flaw in the client where it wouldn't give you the correct files—Valve say it's now fixed. The also updated the Linux steam runtime, improve the diagnostic tool and the Container Runtime (info on what that is) has better "support for newer glibc versions and Arch glibc configuration".
Now onto some speculation and juicy bits of info. While Valve has been battling with source leaks for CS:GO and TF2, it's also been spotted that a Steam Rewards and Steam Subscription service may be coming soon. SteamDB run a tracker on GitHub, that lists changes and additions to the Steam Client including text strings used in the client itself.
Recently, some interesting bits popped up like this about a subscription: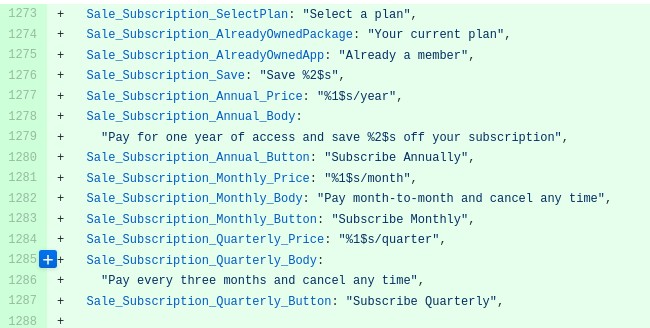 Obviously we don't know much right now, and appearing in the Steam Client in some way doesn't mean it will happen or any time soon. Steam already has support for certain types of subscriptions, so it could be an expansion of that to allow something bigger like entire publish subscriptions. More exciting though, would of course be some sort of Steam+ subscription.
When looking further Steam Rewards pops up too like this:

And this too: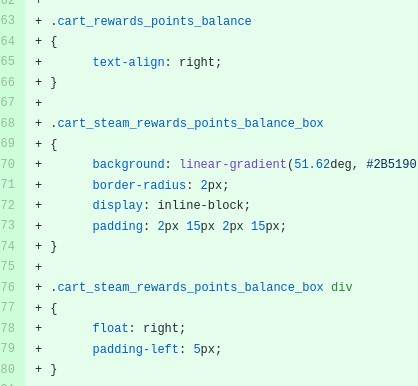 Some kind of points system appears to be in the works for Steam. A system that makes sense, one that many other stores use to give you credit towards more games.
The subscription additions could even be more work towards whatever Steam Cloud Gaming (more on that - #1, #2) turns out to be. Giving some evidence towards that, both Portal and Portal 2 recently had "Cloud Gaming" and "Cloud Gaming (NVIDIA)" tags added. Hopefully Steam will have their own system and not just go with partners, like NVIDIA, since their cloud gaming solution doesn't support Linux.
Some you may have missed, popular articles from the last month: