Those crazy-smart folks over at Collabora have continued hacking away on Monado, a fully open source OpenXR (VR / AR standard) runtime for Linux. Now it's progressed quite far and it can run Blender VR.
A refresher on Monado: Monado is the first OpenXR runtime for GNU/Linux. Monado hopes to jump-start development of an open source XR ecosystem and provide the fundamental building blocks for device vendors to target the GNU/Linux platform.
Writing on the Collabora development blog, engineer Lubosz Sarnecki mentioned that Monado now has a "new monado-service binary and out of process compositor" which brings several advantages over the original in-process model. It now has a separate render loop, with the compositor now being able to provide a constant frame rate "even when the application doesn't deliver frames on time". Something that's absolutely vital to produce a smoother experience and help prevent nausea.
They said this advanced work also means the Monado OpenXR compositor can now be started asynchronously to the application, and run on its own without any application which is required for being able to run multiple clients in the future and for implementing OpenXR extensions like XR_EXTX_overlay.
You can see a demo of the new abilities in the below video, which shows off the new Blender OpenXR VR Scene Inspection and using Blender's EEVEE renderer: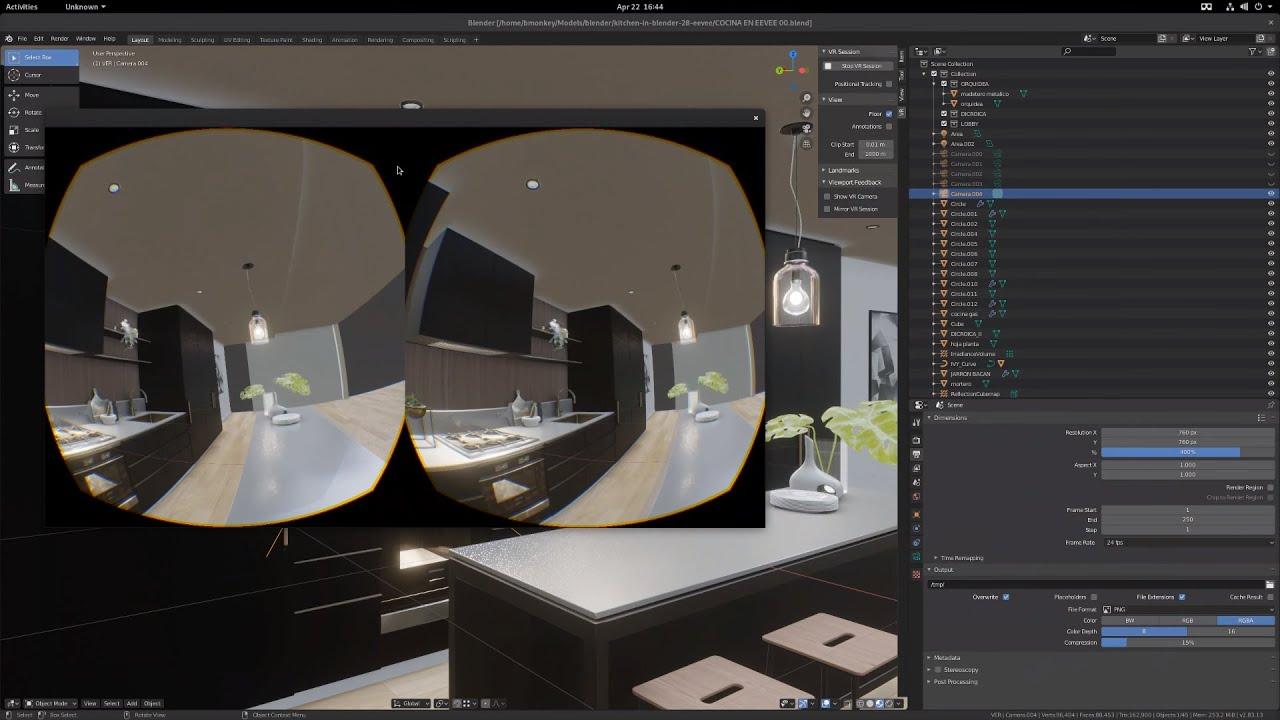 Still quite early of course and lots of work still to be done. They're getting there though and they recently managed to boost the compositor performance, improved support for direct mode on NVIDIA while also now being able to recognize the Valve Index and the Oculus Rift series of HMDs.
You can see the original blog post here.
Why is all this important? If we want the future of Virtual Reality and Augmented Reality on Linux to be bright, Monado gives developers something solid (eventually) to target and test with.
Some you may have missed, popular articles from the last month: