Hardware vendor System76 have just released Pop!_OS 20.04, their Linux distribution based on Ubuntu 20.04 with all their fancy tweaks and it's a brilliant release.
Pop isn't just a skin on top of Ubuntu, the fantastic folks over at System76 are really focused on make everything easier to use and have a good workflow. Part of this is of course due to making their own hardware, which they sell with Pop!_OS. One of these major changes is Pop!_Shell, a collection of tech acting as a layer on top of GNOME Shell to provide a keyboard-centric workflow experience with Auto Tiling (amongst other things).
"Pop!_OS 20.04 LTS introduces new and unique technologies to enhance our customers workflow and efficiency," says Carl Richell, Founder and CEO. "No matter what you use your computer for, be it teaching machines to drive, discovering new medicines, coding, creating, or gaming, Pop!_OS 20.04 LTS will make your experience more seamless and enjoyable."
Here's a video they shared with us on the Auto Tiling feature: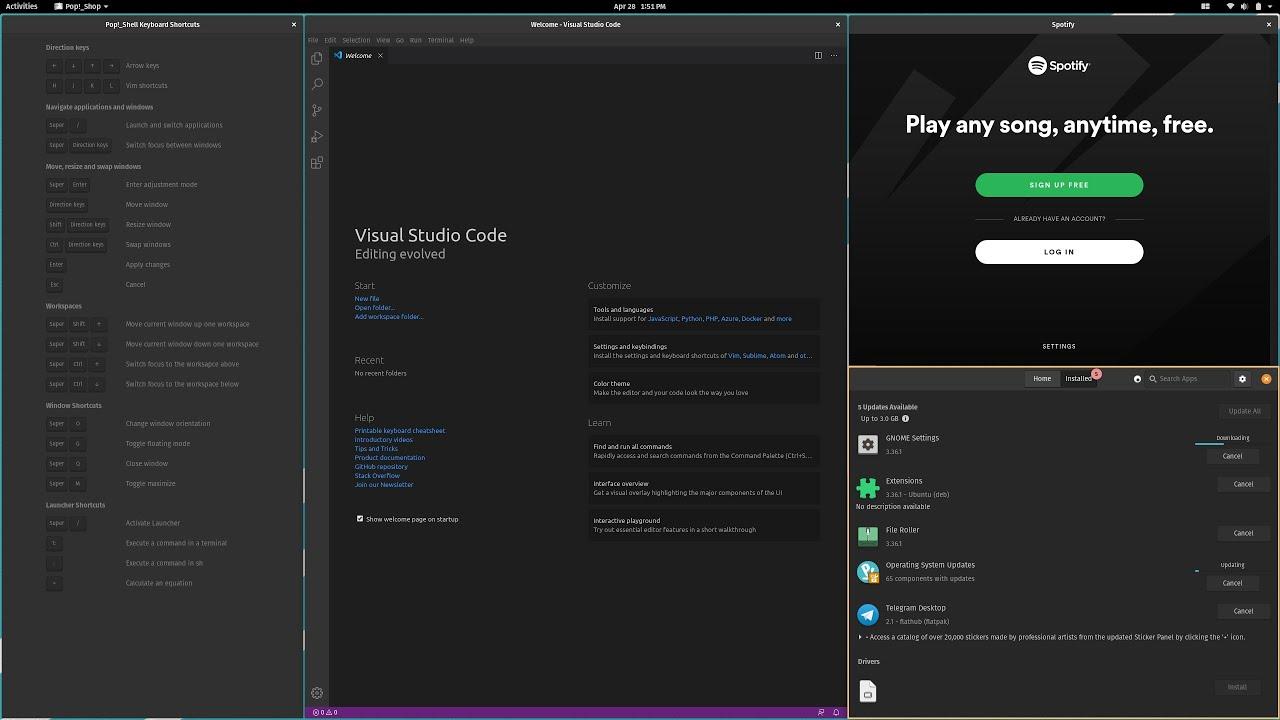 Before this, I had honestly not bothered to really look into tiling. Now though? System76 and Pop!_OS have made me something of a convert. It's so ridiculously fluid and wonderful to have everything you're using sorted for you in such a way.
Flatpak
Another improvement is that Pop!_Shop, the software store where you can install all sorts of extras is now bundling in Flatpak package support. Flatpaks are one of the packaging formats (next to Snaps) trying to become the next generation with cross-distro support. With Pop!_OS having Flatpak support this means you get an expanded set of games and software right out of the box, along with updates that don't depend on your Linux distribution.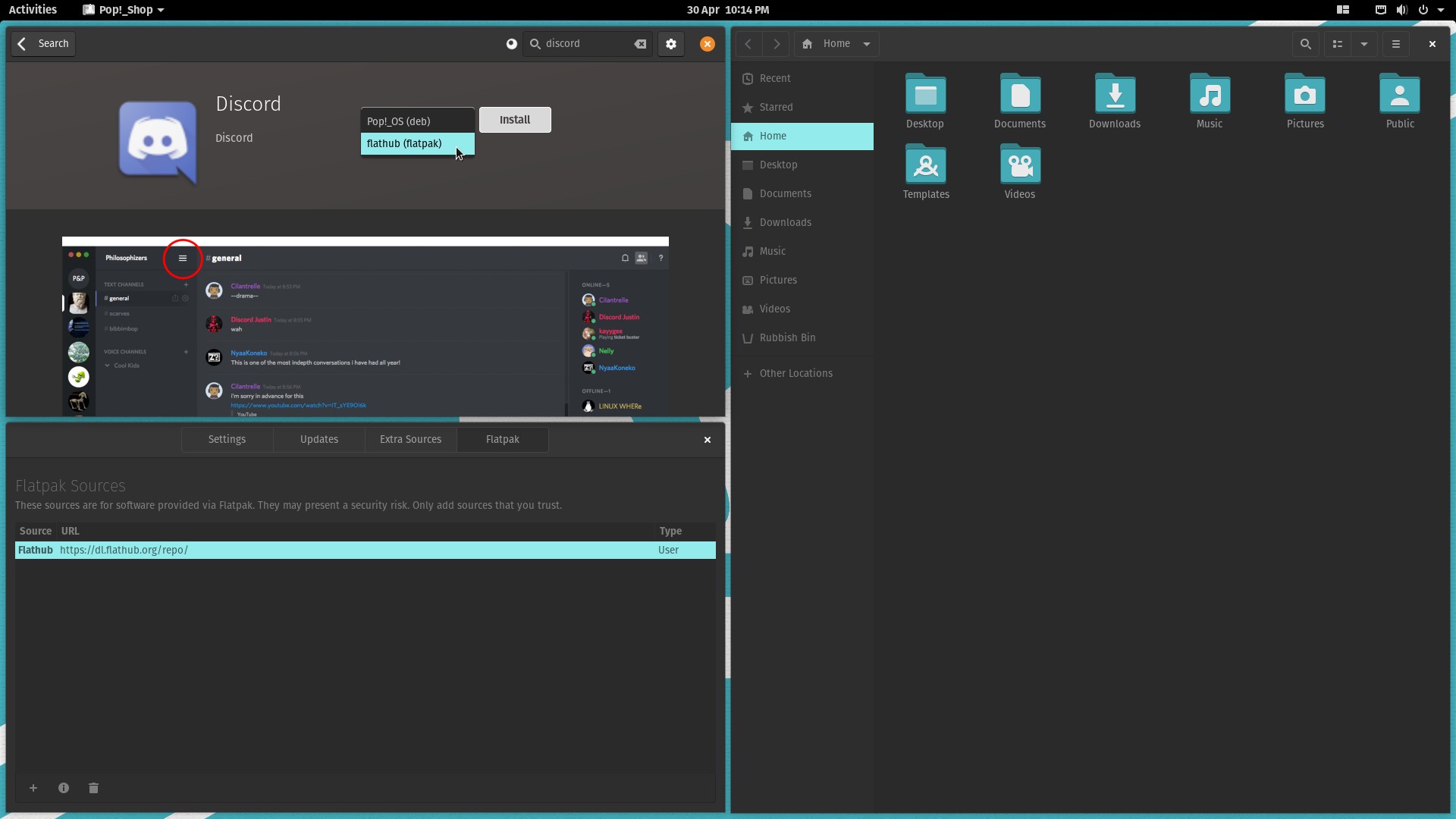 By default System76 has Pop!_OS setup with support for downloading software from the official Pop!_OS repository, Flathub, or Ubuntu.
Graphics
Users of hybrid graphics will also see improvements here in Pop!_OS 20.04 LTS. You no longer have to pick between either GPU to be on all the time, as it supports a Hybrid Graphics mode letting you pick between GPUs for applications.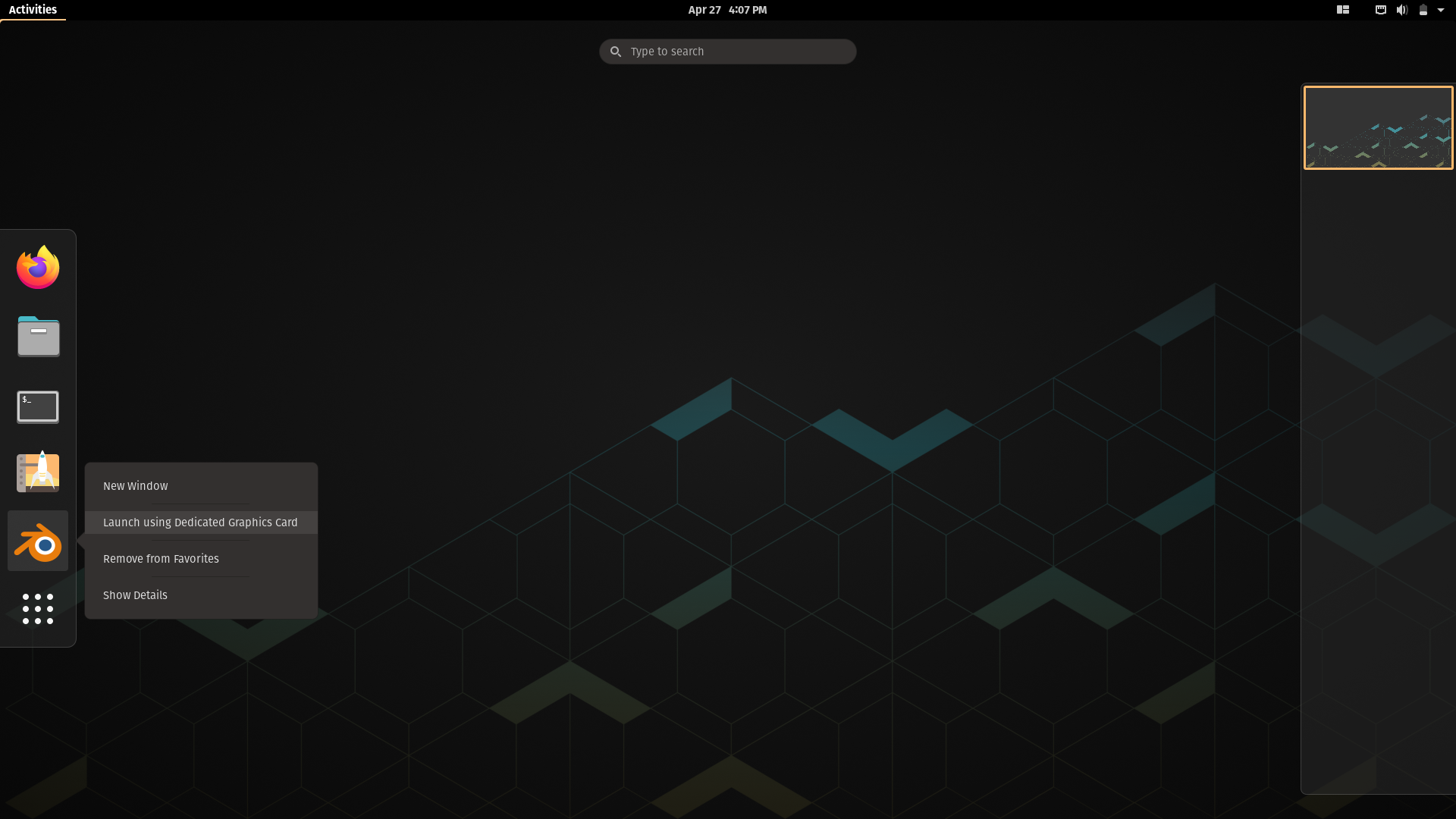 On top of all that it includes Automatic Firmware Updates, Offline OS Upgrades, and easier access to a Re-fresh OS feature. Plus all the major improvements pulled in from Ubuntu 20.04 incuding a fresh Linux Kernel for even more hardware support.
System76 say it's their "most thoughtful and advanced operating system to date" and it's easily won me over. See more on the official Pop!_OS website.
Some you may have missed, popular articles from the last month: