Silmaris: Dice Kingdom caught my attention recently when it was announced this week, a story-based game full of random events where you're trying to restore your kingdom using...dice. So there's likely plenty of RNG involved but the idea seems interesting.
Pyrogen announced the desktop release after having some success on mobile, with the original game seeing some high ratings. This desktop release for Linux (confirmed!) seems to be much expanded both visually and on the gameplay content. Mixing together an RPG with a board-game style I'm keen to see more. Check out some screenshots (click for gallery):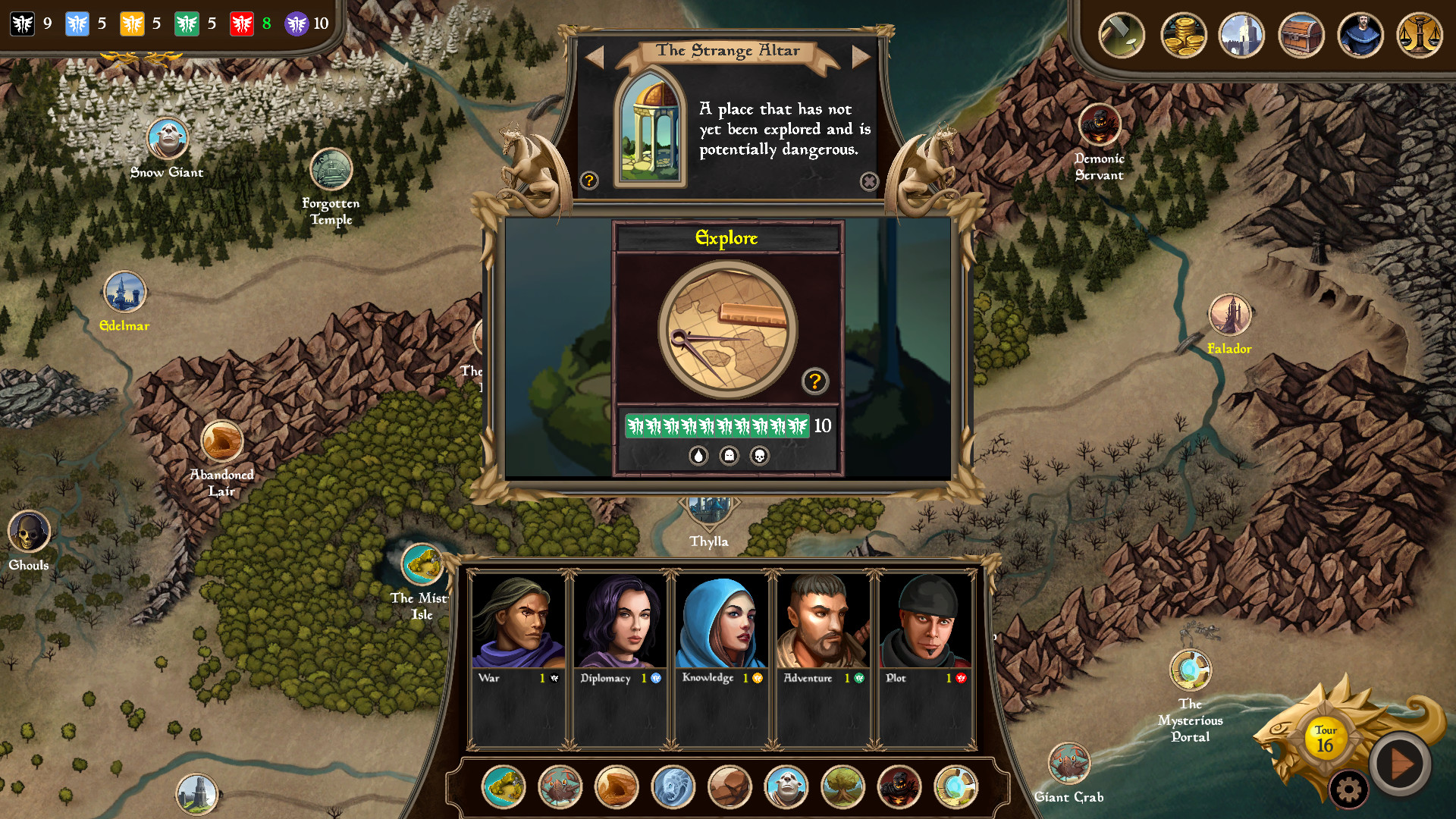 Choose and use your advisors wisely to wage war or form alliances, develop trade and explore the world, or spy on your enemies and conspire to overthrow the other rulers!

Each new game features a different story packed with twists and turns. React to events and make the right decisions when fate thwarts your reign… and as you prepare to face the greatest threat the world has ever known!
What they said it will feature:
A dark and merciless universe. Expect to lose your crown in any way possible, but always for good reason!
Dozens of immersive stories and unexpected twists
Choose your style. Will you rule with an iron fist, or with peaceful diplomacy? Will you be bold or cunning?
Recruit advisors, develop their skills, and send them on missions around the valley
Resist your enemies, besiege their cities and make them your vassals
Establish trade routes and smuggling rings
Plot to overthrow opposing monarchs
Use diplomacy to lead a great alliance
Explore the world as you search for hidden treasure and forgotten artifacts
Manage your action dice and use your Fate points with care
You can follow it on Steam, available sometime later this year. When we get more info, a trailer and/or a release date we will let you know.
Some you may have missed, popular articles from the last month: