ScourgeBringer entered Early Access back in February and very rapidly became one of my favourite games of this year, and it has continued being awesome with the latest update. Note: Key provided by the publisher.
ScourgeBringer aims to channel the mystery and rawness of an early rogue-platformer, with fluid control, aerial combat, pixel graphics and a punchy soundtrack. The story follows hero Kyhra, who is sent away to uncover the secrets of an Eldritch monolith which is threatening to destroy her world.
The Living Walls update adds in a whole new world of the same name. It's a much needed update, as the initial release did feel a bit too limited on content to actually explore. On top of that there's 4 new skills, 5 new blessings to gain, a bestiary to take a look over everything you've fought and there's also a bunch of new Achievements. Have a look at the update trailer below: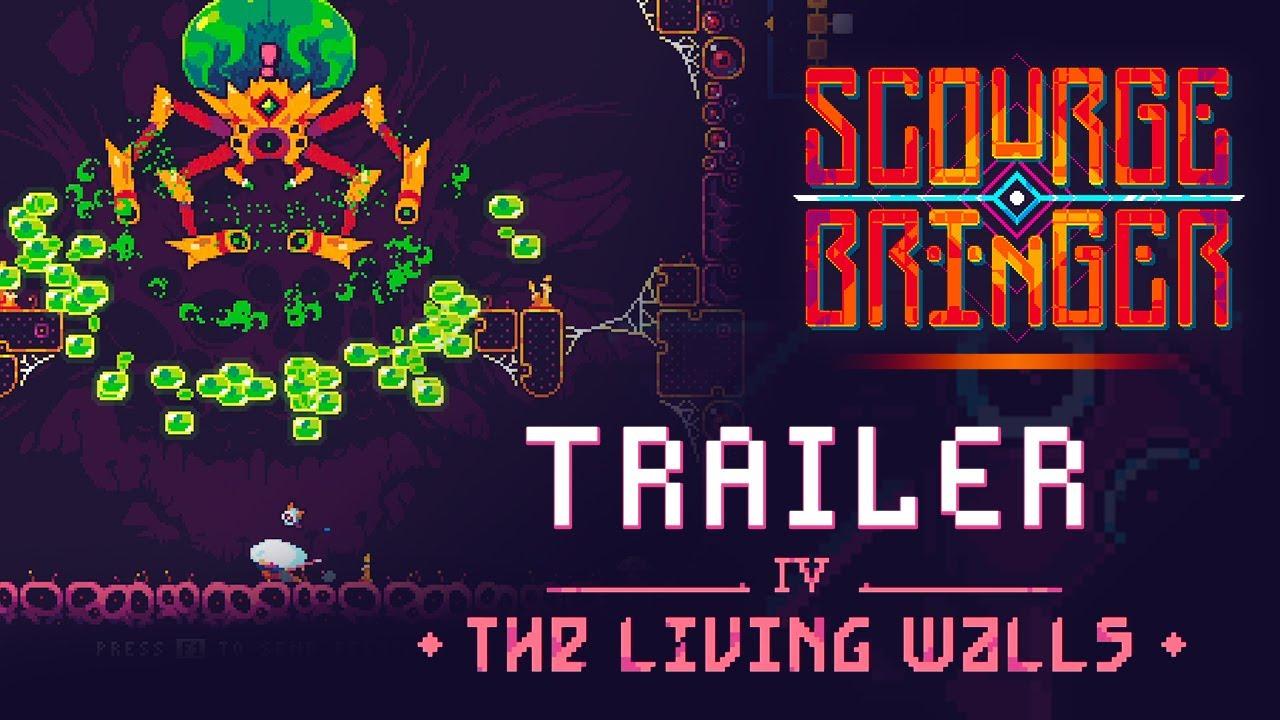 It really does give the same feel as Dead Cells, Monolith and other such fast-paced rogue-lite experiences that have you constantly want to come back for one more run. So far it appears most users on Steam agree with my overall thoughts, that it's a great in-development game with a "Very Positive" user rating from nearly a thousand people.
Once it gets a few more worlds in, it's going to be absolutely fantastic. Going by their roadmap, at least two more entirely new worlds will come to it this year along more more variety in the types of rooms you will fight in.
What to expect from it?
Dive into fast-paced rogue-platforming gameplay described by Eurogamer as "Dead Cells meets Celeste"
Slash and shoot your way smoothly with super fluid platforming controls
Sharpen your skills with a frantic combat system focused on attacks only
Dash forward to the otherworldly adaptive sounds of Joonas Turner (Nuclear Throne, Downwell, Broforce...)
Defy hordes of unspeakable enemies and giant bosses holding the secrets of the Scourge
Explore the infinite depths of an ever-changing dungeon
Uncover mysteries and find mementos of previous explorers to unlock reality defining secrets
You can find ScourgeBringer on Steam.
Some you may have missed, popular articles from the last month: