Open source, free and cross-platform is what we like to see here. Sometimes we cover some real classic gaming too and today we're talking a bit about entering a MUD with Mudlet.
What is Mudlet? Not something we've covered often that's for sure. It's an application that aims to enhance the MUD (Multi-User Dungeon) experience for both players and developers. MUDs are usually text-based adventures that take elements from RPGs while mixing in multiplayer and larger worlds. They're quite a unique experience.
Mudlet has been around for some time now, keeping the MUD scene alive and it's regularly being upgraded with big new features to push what's possible.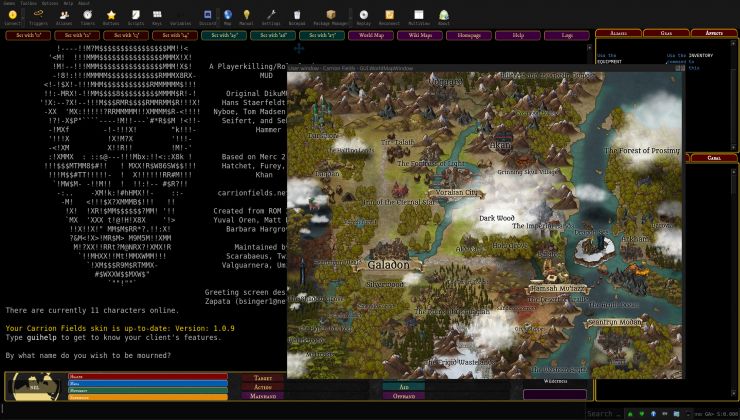 The 4.8 release went out earlier this month adding in the ability to just drag and drop packages into Mudlet to install them, further enhancing how easy it is to use. A whole new game, Carrion Fields, was also added which has been running steady for 25+ years with a claim of it being the "Dark Souls of MUDs" with a heavy focus on role-play. There's a bunch of new developer-orientated features too but also some goodies gamers will see. CP437 encoding is now supported, custom cursor support, a Polish translation and more.
See more on the official Mudlet website if you wish to know more.
Some you may have missed, popular articles from the last month: