Engage hype number one! Stellaris, the awesome grand strategy space game from Paradox Development Studio and Paradox Interactive turns four years old soon and it's getting a big free update.
Paradox have now confirmed the 2.7 'Wells' update will launch on May 12! It's going to touch on a huge amount of existing content to expand it. Lots of new visual effects, new ambient planet reveals, various sound upgrades ("70+" sound bits remastered), a home system each for Tiyanki and Space Amoebas, a new roaming Space Cloud, numerous AI upgrades, improved modding support and loads more.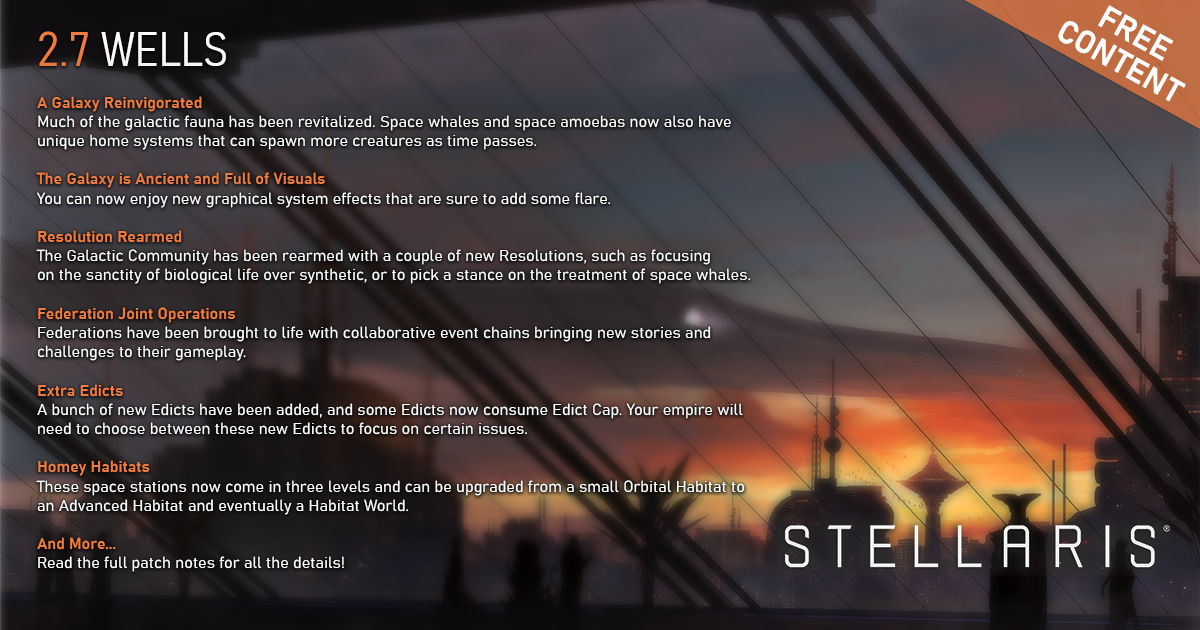 You can see the full patch notes here.
Over the last 4 years Stellaris has become a much bigger game too. Not just because of DLC, of which there's a few now but multiple large free content updates have added tons of extras to it.
To me, Stellaris was something incredibly special. I've struggled to get into Paradox's other huge strategy games but as a super space-nerd the setting of Stellaris, plus the easy introduction made it a great match. Stellaris is a game you can easily and happily lose an entire day to and I've certainly enjoyed plenty. Tens of thousands of others appear to feel the same, with a very high rating on Steam and it regularly sees well over ten thousand people playing it each day.
You can find Stellaris on Humble Store, GOG and Steam.
Some you may have missed, popular articles from the last month: