With a release some ways off yet, Growbot has some of the most charming visuals I've seen in some time and for a point and click adventure it sure does look fantastic. I've been following this for some time, as the publisher Application Systems Heidelberg does a lot of great Linux work and they've now fully confirmed that Growbot will be available on Linux.
Inspired by titles like Loom and Machinarium, it tells the tell of a Growbot in training to become a captain aboard a beautiful biopunk space station. The station is attacked by some kind of rapidly growing crystals and it's down to you to point and click to save it.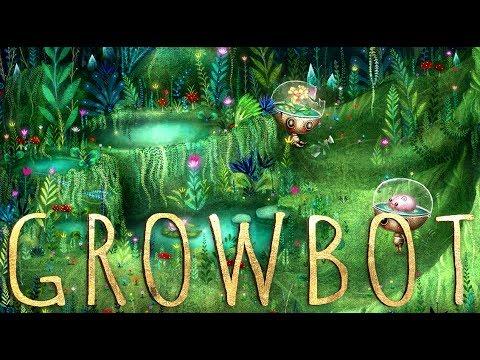 Feature Highlight:
Explore a beautiful space station and repair its strange machinery.
Interact with fantastic plants and aliens.
Use your Brain(apilla) to solve puzzles.
Collect the sounds of flowers and combine them to create powerful shields.
Meet a fluffy white hologram called Star Belly with a galaxy inside.
Unearth a tale of flower power with twisted roots.
Art by award winning illustrator Lisa Evans.
Beautiful music by musician Jessica Fichot.
You can follow Growbot along on Steam where it looks like we may not see a release at all until next year. Will keep you posted when a more clear date appears.
Some you may have missed, popular articles from the last month: