Developed for the Ludum Dare 46 Game Jam that happened in April this year, one of the most interesting games to come out of it was Keep It Alive. Made by Daniel Mullins, known for creating the wild game Pony Island. The theme of Ludum Dare 46 was literally "Keep it alive" and so not only is the title of this entry fitting, it's also a very clever use of the theme.
This is the most important haul of your life. You need to keep this heart alive and shuttle it from Vancouver to Tijuana. Keep that furnace alive as well; slowing down in these parts is perilous. May the llord be with you.
It's a short game, which isn't unexpected since it's both free and made during a short Game Jam, a time where a bunch of developers come together to hack away at fun ideas. Keep It Alive jumped out at me though because of the setting and it's just such a unique idea.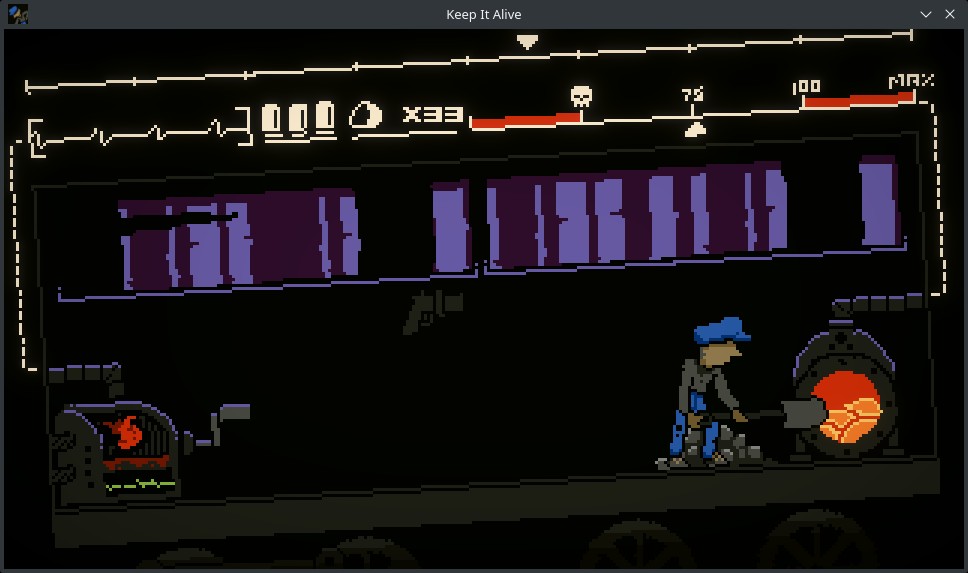 You go through a couple of stages mixing your time between: pumping up a heart to ensure it continues beating, throwing coal into the fire to ensure the train keeps rolling, tying up your laces so you don't fall over and waste time and then it gets a little wild when people try to invade your carriage. The ending was…well that was definitely not expected.
Originally only available for Windows, there's now a Linux version of it up on itch.io if you fancy trying out a quick experimental game with a very interesting theme.
Plenty of other little games were made for Linux during the Game Jam, you can see them all here. The results are expected in the next few days. See more about Ludum Dare 46 here.
Some you may have missed, popular articles from the last month: