Sword of the Necromancer is a dungeon crawling action RPG from JanduSoft and it just recently finished a Kickstarter campaign, which thankfully was a big success. It sounds like it's going to be pretty fun with the necromancy feature, as you will revive your dead enemies to fight alongside you.
Against their €15,000 funding goal they managed to hit way over it at €201,526. Mentioned here on GOL previously, they confirmed Linux support after the launch of the campaign. In their FAQ, they clearly mention that if it's not a simultaneous release it will be shortly after.
You can see some early footage in a recent video they made below: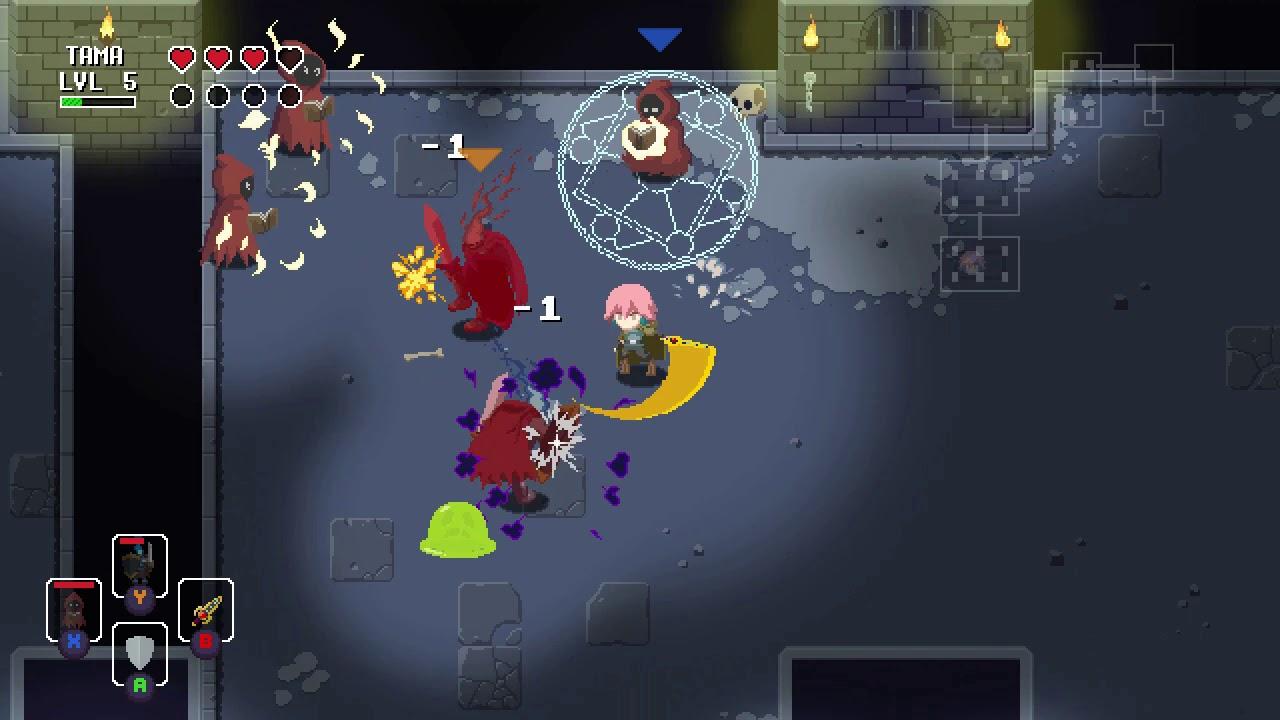 Some features they said to expect from it:
Turn your foes into allies: use the Sword of the Necromancer to revive defeated monsters and make them fight alongside you.
Gather weapons and relics: each weapon is different from the others thanks to the procedural weapon generation system, which gives them various effects and attributes.
Fight with all your might: defeat your enemies using a variety of weapons and objects and dominating the fluid head-to-head battle system.
Level up: enhance your character by fighting enemies and upgrade your stats. Improve your summoned monsters by fighting alongside them.
Death is not the end: Each try gets you closer to the Necromancer. You will lose all your equipped weapons and monsters, but you will retain half the level you achieved in your run. Also, you can choose to exit the dungeon at some moments, losing all your level progress but maintaining all your equipment.
Learn the truth: Discover Tama and Koko's past as you advance through the dungeon.
Local co-op play: Use the Flask of Homunculus to create a copy of the playable character and play with a friend in local co-op game.
Thanks to the funding level it's going to have voice acting, another artist is joining them to help on the pixel-art, there will be additional game modes, more languages and a dungeon building level editor.
You can find the finished campaign on Kickstarter and follow on Steam. Additionally it's listed on our dedicated crowdfunding page along with hundreds of others.
Some you may have missed, popular articles from the last month: