Nimbatus - The Space Drone Constructor is a game for creatives and lovers of a good laser show, giving you a ton of blocks to build some sort of drone and if you wish you can automate them too. Today it leaves Early Access!
Command the Nimbatus and craft drones out of hundreds of different parts. Survive unknown threats in a fully destructible, procedural universe, compete against other players in different arenas or enjoy complete creative freedom in the sandbox.
I've played Nimbatus since the early demo build they provided during the Kickstarter campaign a few years ago, as they thankfully supported Linux well even then. Quite engrossing as you repeatedly build, test, attempt to play through and then repeat. Learning more about what works, what fails spectacularly and then building bigger and better as you go.
What some players have been able to create with it is nothing short of incredible. Build flying tanks, ships that build other ships, almighty planet-devouring worms and giant robots. The limit really is your imagination and what you can do with a bunch of blocks stuck together. Just look at this monster:
Me though? Mostly a wobbly craft that gradually falls apart as I fly but Nimbatus allows me to do it with flair and fireworks. That's what's fun about it. In no way is it punishing. You get to do what you want, whenever you want. With a full sandbox game mode, you can practice for as long as you like with every single piece. There's nothing more satisfying than building a working drone (autonomous or not) and just letting all hell break loose.
Check out their trailer below: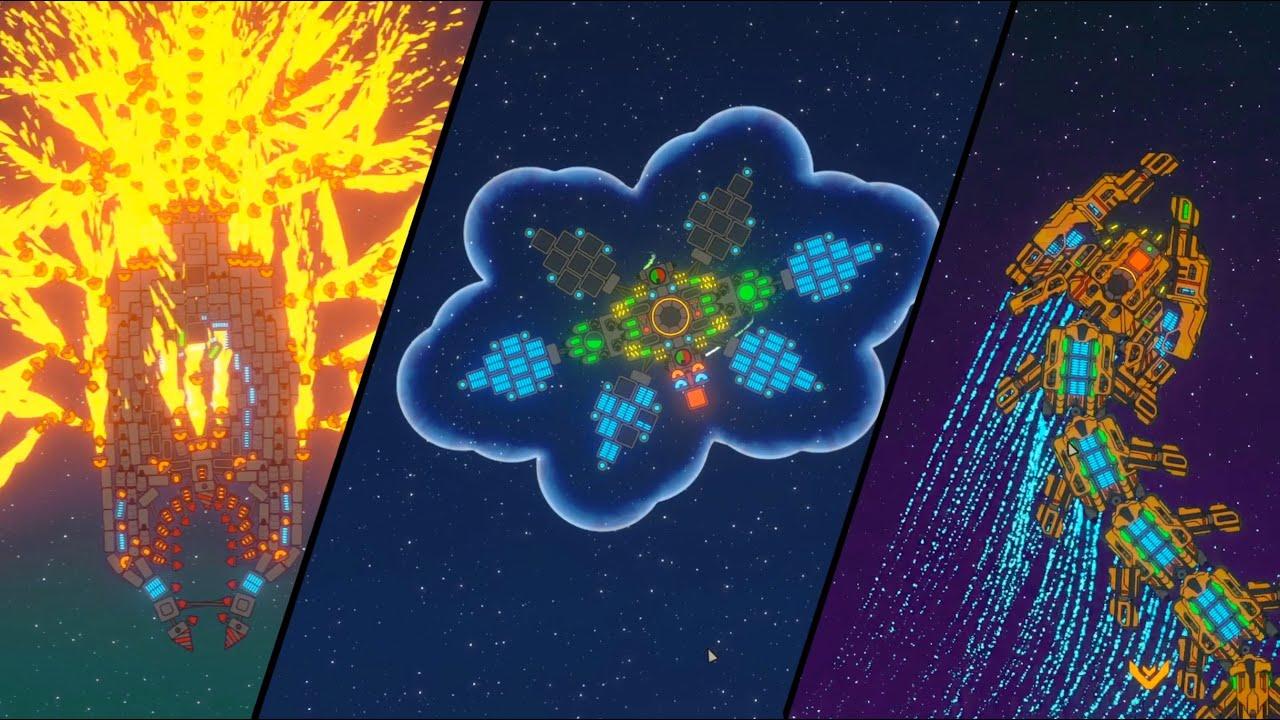 Feature Highlight:
Over 75 physically simulated parts to construct your drones
Fully destructible planets with different biomes and enemies
Procedural weapon system and tech tree
Autonomous drone programming using logic and sensor parts
3 gameplay modes: Survival, Sandbox, Competitive
6 different captains, each offering a unique play style
Asynchronous multiplayer tournaments using programmed drones
As it was crowdfunded, you can see it and hundreds more on our dedicated Crowdfunding Page. I actually personally supported this one, as I liked the idea so much and I'm glad I did. Stray Fawn Studio have crafted a game that you could easily spend 100s of hours in and not get bored.
You can buy Nimbatus from Humble Store and Steam. There's also a demo of sorts with the Drone Creator on Steam too.
Tonight we're going to have a special livestream for Nimbatus, and you can be in for a chance of winning a key! Be sure to follow us on Twitch.
Some you may have missed, popular articles from the last month: