A competitive platformer like no other and one I'm already very fond of, Jumpala now has a demo on Steam ahead of the release later this year.
Jumpala really is a lot of fun. A highly competitive game that's all about fast-paced bunny-hopping platforming with characters that each have a special ability to screw with opponents. As you hop between platforms, they change to your colour and if they drop off the bottom of the screen with your colour you get points. It's the kind of game where if you play with a few others it creates some real laugh-out-loud fun.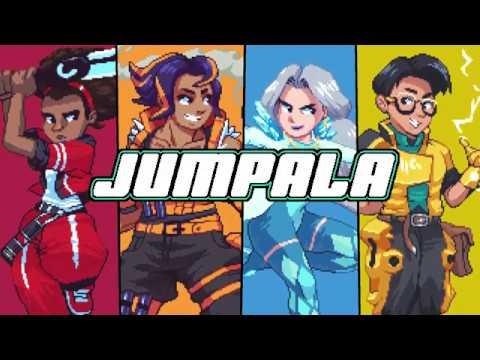 Thankfully now there's a proper demo up, so you can try before you buy. This demo includes two different stages, multiple characters and two modes with solo and versus.
What the full version will feature:
4-player competitive action. Compete with your friends in fast-paced free for alls, or team up in 2v2 matches. No friends? Go up against challenging CPUs, or compete against others in online 1v1s.
Easy to learn, tough to master. If you want to be the best, you'll have to plan your routes, practice your timing, and perfect your positioning—all while being mindful of your opponents.
A wide variety of stages. Each stage has unique features and hazards to watch out for.
Original set of characters. Each character has their own unique abilities and playstyle.
If you do try the Steam demo and want more, the current main build can be purchased on itch.io.
With the game already having online support, the developer is also looking to arrange some tournaments which you can give feedback on here.
Some you may have missed, popular articles from the last month: