Legend of Keepers has you defend a dungeon against heroes, as a sort-of reverse dungeon crawler that mixes in events and all sorted. It's currently in Early Access and Goblinz Studio just gave it a nice big content boost.
The Master Promotion system got a bit of a rework. The Enchantress now has access to new spells for the second spell room but perhaps more excitingly, Slaveholder can now choose between three mini-bosses which replacing the third monster room. Personally, I prefer monsters over traps and spells so these mini-boss characters sound like a lot of fun to watch in action. Like the Colossal Hydra:
I'm most impressed by the creature visuals and animations during the turn-based battles, they're simply wonderful and the Colossal Hydra is a nice example of how great they are.
One of the other big additions is modding support, through the use of an in-game tool allowing you to create and share your own monsters. Currently limited to just monsters but it's clear they will be expanding it to cover heroes and more. It also uses the Steam Workshop so you can easily download other uploaded creations.
The interface for doing it is a little ugly in places but it does the job for now.
I spoke to Gobliz Studio who said they're also looking at the cross-store / cross-platform modding solution mod.io but "their tech is not ready yet" so hopefully in future it will expand on from the Steam Workshop.
A good bunch of other improvements came with this update like a new menu background, an animation at the end of a run / game over to display experience gained, new tasks for when you're in Year 2, there's a new hero class to face with the Monk, there's a speed button if you find it a bit too slow, a new champion to pick and there's even a new rare monster included too.
So far Legend of Keepers has been quite a lot of fun, and does exactly what it describes with it mixing dungeon management and a roguelite. It is repetitive and highly so but the loop is satisfying for quite a few hours, although if they want it to have a bit more longevity in players minds it will need a good bit more of everything which I'm sure will come as it goes through the Early Access period.
You can pick it up on Humble Store, GOG and Steam.
Not seen it before? Original trailer below: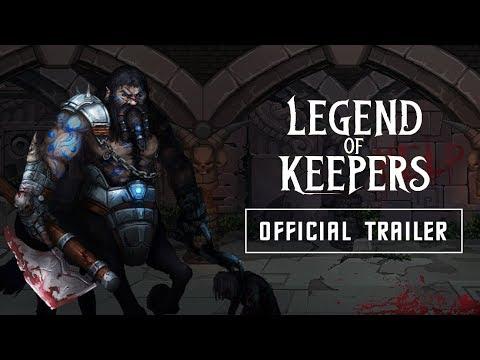 Some you may have missed, popular articles from the last month: