ShellShock Live is an awesome tribute to games like Scorched Earth, Pocket Tanks, and Worms and after many years in development it's finally released.
If you've never played either of those classics (madness), it's a side-scrolling game of artillery. Each player controls a tank they're able to position anywhere they can reach, and you take it in turns to pick a weapon and fire in the hopes of annihilating the other side. It's simple but ShellShock Live advances the classics in many great ways that makes it genuinely super fun. There's fully destructible terrain, upgrades and it can be played in single-player and online.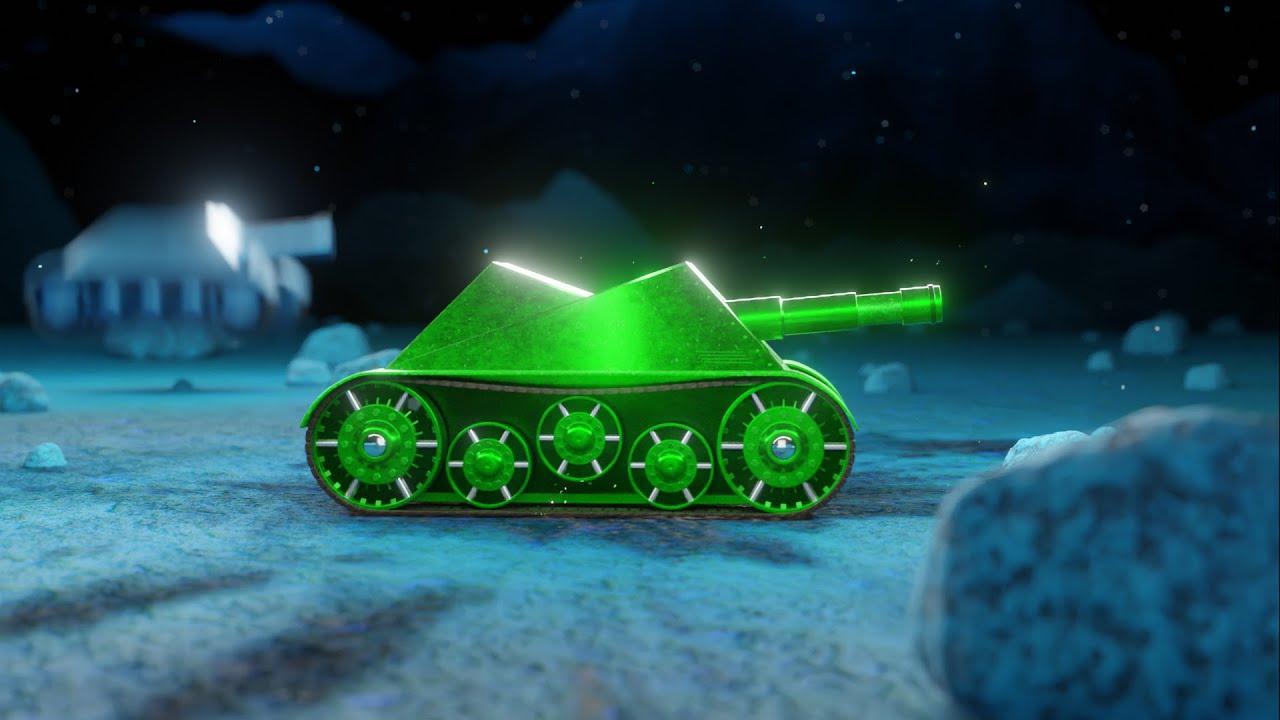 Here's what the developer, Kyle Champ the founder at kChamp Games had to say about the release:
"It's truly humbling to see your little Flash game make it to millions of homes both on desktop systems (Windows, Mac and Linux) and consoles. Reaching 1.0 – and exiting Steam Early Access – is a huge deal. It means that the countless hours our most loyal players spent in the game didn't go to waste. (Quite the contrary, in fact!) With nearly 170 updates, ShellShock Live has gotten better and better – thanks to our incredible community. Today, we're celebrating 1.0. Tomorrow ... it's back to work!"
The developer also mentioned it's officially sold over 2 million units, very impressive!
I played a lot of artillery games many years ago, some of them I was really fond of like the Amiga classic Scorched Tanks. Time goes on, certain types of games get forgotten but ShellShock Live really does capture the spirit of what made them fun and amplifies it dramatically.
ShellShock Live is actually pretty ridiculous and quite the spectacle when a turn is in progress and everyone is firing with colourful explosions everywhere. What makes it insane is that amount of weapons on offer. You gradually unlock them as you play and it's quite a shock the first time you see the weapon grid (pictured below). Yes, there's over 400 of them. Pure madness but so much damn fun to play with.
If you thought that alone was quite impressive, the developer didn't stop at just unlocking weapons. The weapons themselves level up as you use them in battles. The Three-Ball can eventually become a TwentyFive-Ball, a Flame into an Inferno and…you get the idea. Bigger and better and more explosions everywhere.
This clear sense of progression you get is part of what makes the early game great, and then the late game when you've levelled up all kinds of messy (in a good way). Not just weapon unlocks though, you also get to tweak certain attributes for your tank too. When you level up you get tank upgrade points, which can be spent across four different paths.
There's a lot of customization on offer too, as you progress you can also change the shape of your tank across different parts. Some other features to expect are listed below:
Fight alongside your friends – or blow them up (we won't judge!): Take part in action-packed 8-player team and free-for all battles. Tactical gameplay is essential for victory – while numerous distinct tanks, weapons, items, maps, and play styles make every match unique.
Loads of modes: Armored carnage must get old after a while, right? Wrong. Unique game modes keep things fresh and give you the opportunity to demolish tanks in a multitude of ways.
Become the best there ever was: Earn XP to level up and become king of the battlefield. Play through 100 unique ranks – each with their own rewards and unlocks. Global leaderboards and rankings keep things spicy.
Nature doesn't stand a chance: Fully destructible terrain creates a dynamically changing battlefield. Earthquakes and other natural disasters keep you on your toes (just like in real life)!
Overall I think it's absolutely fantastic. A highly polished strategy game full of action that's just an absolute joy to play. With well over sixteen thousand user reviews on Steam giving it a very positive rating, it's a safe bet to pick up.
The new 1.0 release comes with 10 new single-player missions, 7 new weapons, 2 new items, 1 new game mode and a scenario editor.
You can find ShellShock Live on Steam.
Some you may have missed, popular articles from the last month: