Darkest Dungeon got a big free new DLC recently with The Butcher's Circus but it comes with a caveat for Linux gamers.
The Butcher's Circus adds the first PvP mode into Darkest Dungeon, one that's entirely separate to the main single-player game so it doesn't interfere with it. It's pretty much an arena mode, with two sides picking 4 heroes to battle with. Sounds fun though and with the Darkest Dungeon style I can never get enough of.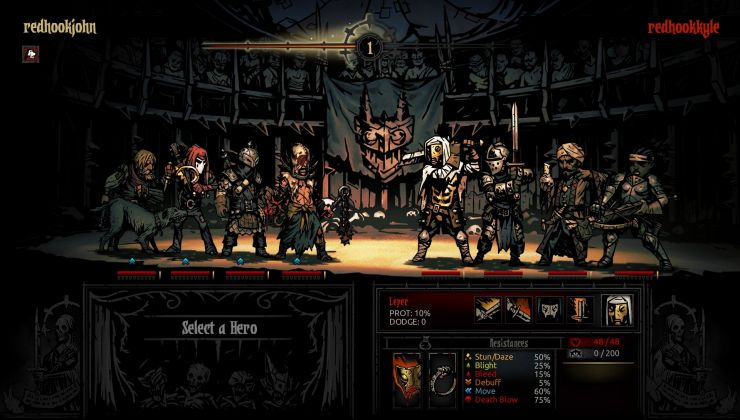 On the Linux and macOS side, we've got a bit of a wait as the free DLC is not yet supported for us. In fairness, this was communicated ahead of time and we noted this in our previous article. They also mentioned just recently on Steam that "The New DLC doesn't work on Linux / MacOS yet. We will getting those build supported within the next couple of weeks.".
However, it came with an issue where it seems the new builds don't even work on Linux / macOS. So, if you wish to keep playing on Steam you need to opt into a "pretbclinuxmac" Beta as announced here. If you do need to do this, opting into a Beta on Steam is easy. Right click on Darkest Dungeon, go to Properties and tap the Beta tab up top and then select it from the list.
It's also on a Free Weekend on Steam so if you do jump in, keep the Beta needed in mind.
Some you may have missed, popular articles from the last month: