Geneshift, an indie game that's had many faces over the years and now mostly settled into a Battle Royale as the main part has gained a single-player daily survival run.
The thing is, Geneshift had a single-player (and co-op) mode for a long time now. The issue is how the big Battle Royale update changed the focus of the game so the current single-player campaign is very different. This now daily survival run helps to bridge the gap a little and give you something extra to blast through and climb the leaderboard on. You go across waves of increasingly deadly enemies to see how long you can survive. If you own the Supporters Edition DLC, which contains the rest of the game (currently free with purchases), you can even do this mode in 4-player co-op.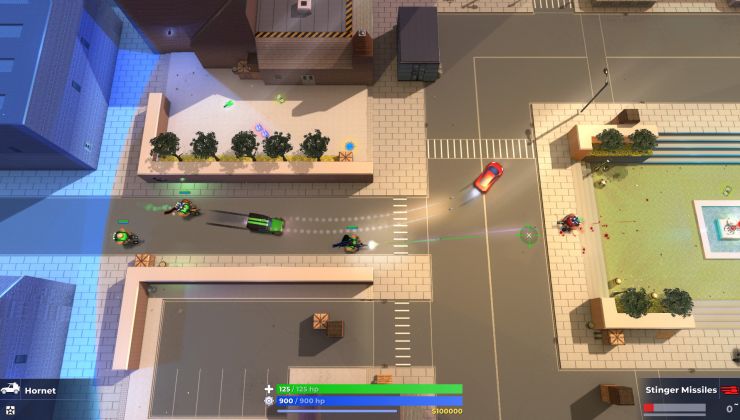 The confusing and overloaded skill-system has also been refined and streamlined. For such a fast-paced game, it had far too much thinking and tinkering needed in matches when levelling up. Now each skill only levels up twice instead of four times which the developer said was a waste. First you unlock it, then you max it out. It's simpler but still does the same job and allows less time clicking around, more time running and gunning. With it having multiple skill trees, if you spend 8 points into the same one you will now gain the ability to spend an extra third point on those skills as an added bonus. Full patch notes can be found here.
It's really good fun if you love top-down shooters, with the addition of vehicles thrown into the mix like classics GTA it can be a good laugh. You can find Geneshift on Humble Store and Steam.
Additionally, the developer noted that it's going to have a free-to-keep giveaway on June 8. They accidentally did one recently which wasn't supposed to happen so they're doing it again.
Some you may have missed, popular articles from the last month: