After a short delay, Poly Bridge 2 from Dry Cactus has now released for Linux so you can begin building bridges and playing with the fun physics system. Featuring a whole new set of levels, multiple new mechanics, a custom physics engine, workshop campaigns and more.
Originally launched at the end of May, the delay in the Linux version was due to last-minute technical issues they've now solved. Currently though, the replay feature once you finish a level is missing while they work on a solution for the Linux version. Apart from that, it appears to work fluidly and it's a lot of fun as expected.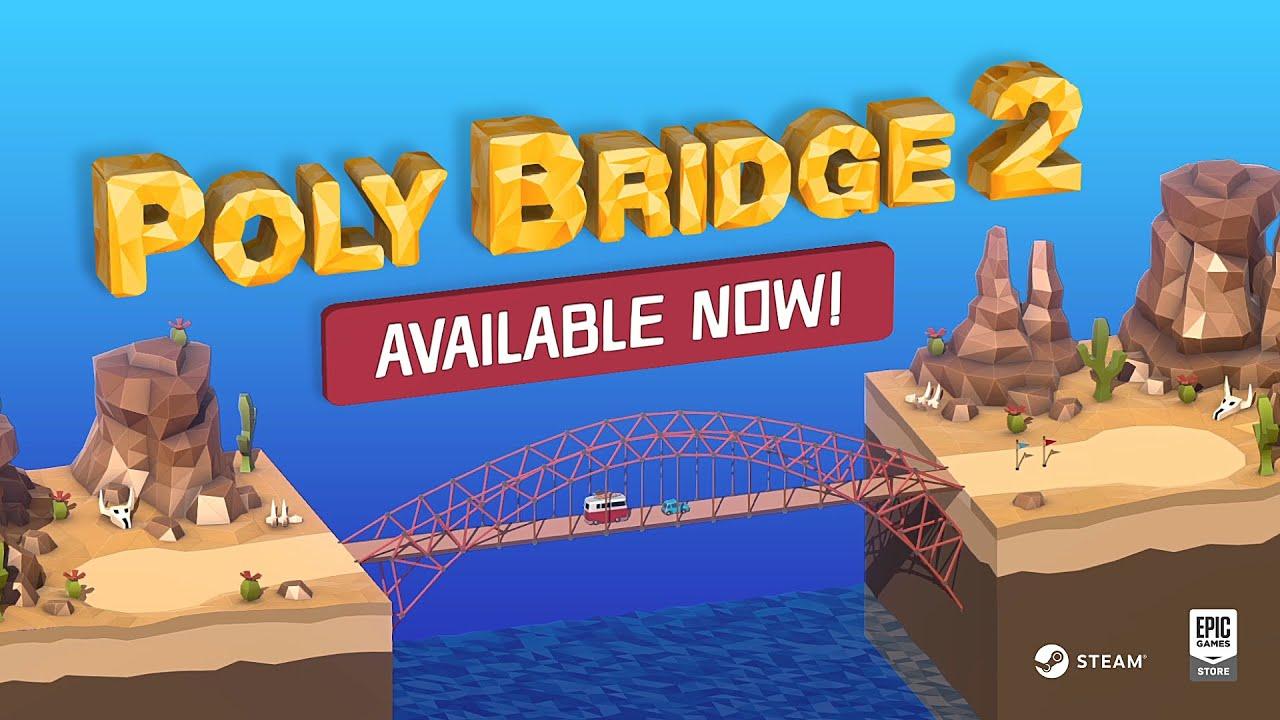 Seems to have done well so far with it having an "Overwhelmingly Positive" user rating on Steam. Looks like they have another hit after the massive success of the first game, which went onto sell 3 million copies. Wouldn't be surprised if this went onto similar success, there's a lot to like about it and you can make some truly ridiculous builds. Workshop support with the sandbox editor is great too, giving access to a ton of extra content from the community and some of what people have created are quite the challenge.
Compared to other similar builders like the Bridge Constructor series, I find that Poly Bridge 2 overall has a much nicer style and feel to it. Similar in many ways but Poly Bridge 2 just does everything better. It might not have the comedy factor that the recent Bridge Constructor Portal had but Poly Bridge 2 can still be highly amusing when you screw up and you can do so in glorious ways here. The fully 3D viewpoint you get when sending vehicles across your crazy designs is also quite the highlight, allowing you to really take in your creation and it looks great.
If you enjoyed the first game, picking this up is a no-brainer. It's equal parts relaxing as it is puzzling, letting you go at your own pace and just have a good time building up—exactly as it should be.
You can buy Poly Bridge 2 on Steam for £11.39 / $14.99 / €12.49.
Some you may have missed, popular articles from the last month: