Bring on the PS1-style resurgence! Not only do we have Alisa upcoming but Boreal Tenebrae (previously Boreal Tales) also looks pretty amazing and it's out now.
A very retro themed mystery adventure with a dash of horror themes at the core, Boreal Tenebrae also pulls in the dream logic of works like 'Yume Nikki' and the fixed camera angles found in the classics. It's a story of a working-class northern town plagued by some sort of boxes, which seem to emit some kind of static and everything is going a bit weird.
The game is filled full of retro tech that fits in with the visual themes too, a retro styled game that uses elements of classic tech in the core of the story. It's delightfully outlandish and totally bizarre. Definitely a game to play at night, curtains drawn and headphone turned up to really sink into the atmosphere.
Mixing in multiple characters to show you different parts of the story, it's all interconnected with some in the real world and others seemingly stuck inside whatever this static is. All thoroughly confusing but the setting really is excellent and keeps you thinking and wondering. The music is great too, really atmospheric.
Check out the trailer: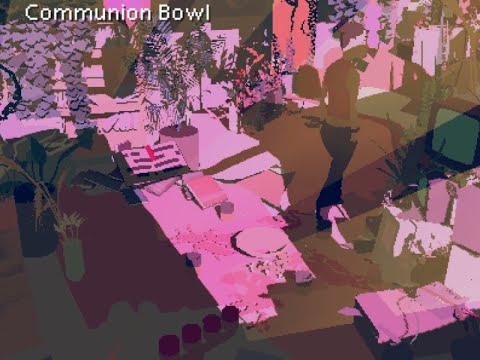 The alt+enter in the Linux build to set fullscreen doesn't seem to work, you can change that yourself in the preferences file found here if you want the full classic experience:
/.config/unity3d/Snotbubbles Production/BOREAL TENEBRAE/prefs
It's also okay in the default windowed mode but I do find fullscreen is way more immersive.
You can buy it for about $3 CAD (~£2) from itch.io if you want the Linux build, as the Steam release doesn't have it yet. For such an experience, although buggy in places, that's a great price.
Some you may have missed, popular articles from the last month: