Darkest Dungeon: The Butcher's Circus, the free DLC that adds in an online PvP mode will be coming to Linux really soon going by their latest update.
This special PvP mode is entirely separate to the campaign, giving you access to a new set of heroes to fight with. While it's currently only available for Windows officially, Red Hook Studios have been working to iron out all the kinks that came with it before rolling it out to other platforms.
In the latest update posted July 10, they gave an update on expanding platform support:
The Mac and Linux builds are so close to being ready for release! We need just a little bit longer to test and ensure they are fit for the wide release. So while they won't be in this next patch, they will follow very soon after.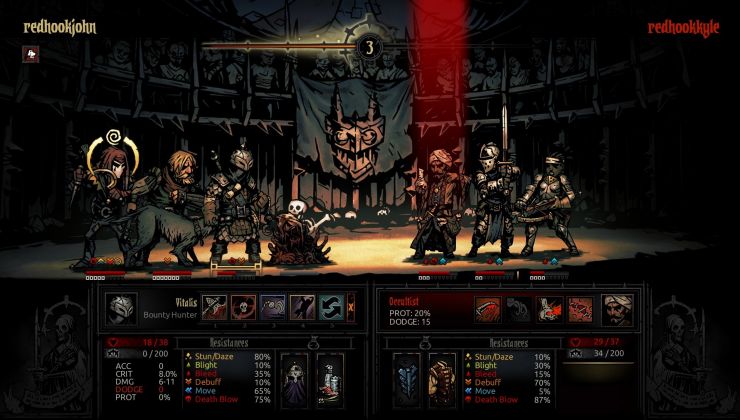 Also announced is that The Butcher's Circus will have Seasons, like a lot of other competitive games do. Each Season will last 6 weeks, with it resetting the ladder to keep competition fresh. With each new Season also giving them the ability to roll out changes to the balance and other new features, keeping each full Season mostly the same to keep competition on a level playing field.
On top of that a Party Builder feature is coming to let you save builds and experiment more, giving you 5 slots to save your combinations. There's also going to be gamepad support for The Butcher's Circus and improved offline play with better bots. So far though, as of right now the recent feedback on it has been quite negative which seems largely down to the networking. Thankfully, they're continuing to work to improve that as well.
You can buy Darkest Dungeon on Humble Store, Steam and GOG although currently this free DLC is not planned for GOG as they're waiting to see how it turns out.
Some you may have missed, popular articles from the last month: