Life on the sea is dangerous and now perhaps even more so in Don't Starve Together with the latest free update named Troubled Waters and it sounds great.
Don't Starve Together is the incredibly fun co-op survival game from Klei Entertainment, it's the standalone multiplayer version of the original uncompromising Don't Starve. It's going through an update chain named Return of Them, which comes in multiple parts. Starting with Turn of Tides in August 2019 which added in new boat mechanics to travel across the seas together and this update further expands that.
Klei also put out another of their lovely animated trailers for this update: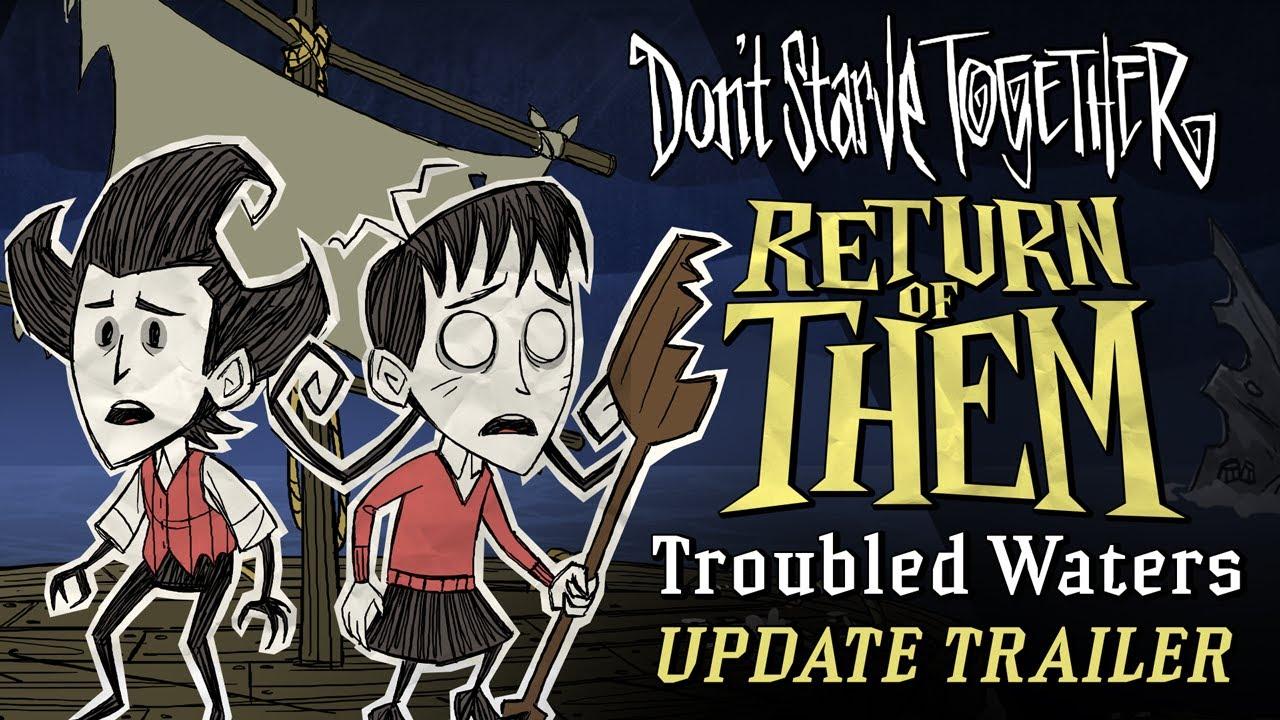 What's actually in the Troubled Waters update? Here's your highlights:
New craftable mast upgrades.
New craftable water pump for open water fire emergencies.
Sea Weed living out on the Sea Stacks.
Spittlefish
Rock Jaw sharks plying the deep waterways.
The Terrorclaw, aquatic relation to the Terrorbeak.
Barnacles and new Barnacle cooking recipes.
New cooking recipes for Leafy Meat.
Something to break the lonely nights at sea.
As for what's to come next, they're planning an update in August focusing on 'QOL' (quality of life) so expect numerous bug fixes to improve the flow of the game. Klei has started on the next character refresh too and another animated short along with a 'big' content update - all of that will be announced sometime soon.
You can buy Don't Starve Together on Steam. It remains one of the most popular games on Steam, constantly in the top 50 by players online seeing regularly close to thirty thousand players at a time.
Some you may have missed, popular articles from the last month: