Neko Ghost, Jump! is an upcoming indie platformer with a great twist that allows you to easily switch between 2D and 3D modes whenever you want - and you need to.
This perspective switching is used to get around enemies, puzzles, see platforms you can only access in specific modes and more. It's actually quite amusing when in action and works really well. We've covered it before to mention it but more importantly now, it's been fully funded on Kickstarter with time to spare—thanks to them being given an extension to their end date by the Kickstarter team.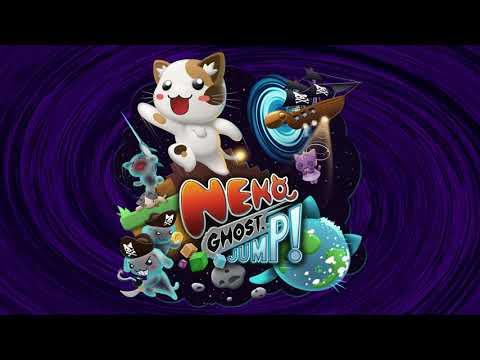 Since it's now hit over the initial goal, they've revealed some special extra stretch-goals that if funded will add new features to the game like a limited-lives mode and more to be revealed later.
Here's a little more about it from what the developer said:
Neko Ghost, Jump! will run the gamut from an accessible family-friendly affair to a furmidable challenge for more masochistic players. Players will have the choice to use the playstyle they want to advance to later levels. Race against the clock trying to beat the speedrun time, take your sweet time and collect all the coins in the level, or for those that prefer no-fuss all action, just whack your enemies into oblivion with the swordfish. Use the loot collected in each level to not only take some time off the clock but also turn it in and customize Nekoman's appearance with plenty of options available. Give him sweet specs, a dapper hat, or some shiny bling!
What I also appreciate about Neko is the almost Nintendo-style to it, with the playful style and bright colouring. It actually reminded me of some modern Mario titles.
See the Kickstarter here with a week left to go (August 7, 2020) and try the Prologue demo on Steam.
Some you may have missed, popular articles from the last month: