Become a cloud and leak all over everything and cause absolute total chaos? Rain on Your Parade is an absolutely brilliant idea for a game.
Rain on Your Parade is a slapstick comedy game where you play as a mischievous cloud determined to ruin everybody's day. You fly high across a wide range of levels while unlocking new abilities and mechanics that get progressively more ridiculous. Some games you just instantly fall in love with the idea and this is one such time, with this silly little cloud with its happy little face that just rains down hell on everyone. Created by Unbound Creations, the same team behind HEADLINER. Check out the trailer: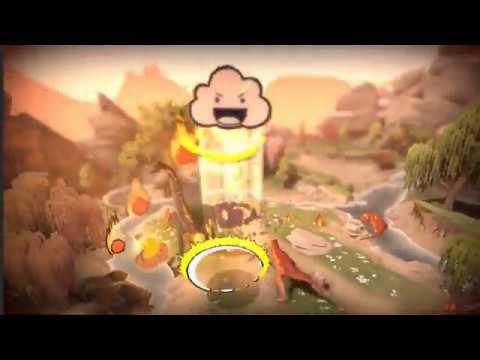 As you get further through the game, it's not all about the rain. It will introduce thunder and lighting, tornadoes and you will also be able to 'rain explosive material that you can blow up and even entire meteors and much more' to the point that it sounds absolutely crazy. The demo that's now live only gives you a small slice but enough to show that the idea works, and it is a lot fun. Extra marks for being able to draw your own stupid cloud face.
Feature Highlight:
Ruin peoples day with rain, thunder, lightning, tornados and many more abilities.
Travel the world in over 40 levels causing disorder and havoc to weddings, cities, farms, military bases, parking lots and much more.
Give the mischievous cloud your personal touches. Draw a unique face and choose the hat it wears.
An upbeat and silly soundtrack that encapsulates the nature of the game.
You can try the new demo on Steam now. To the top of my wishlist it goes! The full release is due on a rainy day in 2021.
Some you may have missed, popular articles from the last month: