Paradox Interactive and Paradox Development Studio put out a massive upgrade for Imperator: Rome which includes a free update, an expansion and cross-platform / cross-store online play.
There's quite a lot to dissect here, so let's start with the free content update. The 1.5 "Menander" update went out, as part of their focus on smaller and more regular updates to various systems. With the main point being to add greater depth to cultural management in the game. Here's the highlights:
Cultural Integration: Extend political rights, including citizenship, to large subject minorities, increasing their loyalty and productivity.
Reworked Rebellions: Rebels are now more likely to grow in strength among same culture provinces, as rebels take land, demonstrating the viability of their cause.
Noble Population: The upper classes in your provinces have specific needs and are more likely to to lead rebellions.
Reworked Politics: Republics have fewer political parties to track, and their voting preferences are more easily understood.
You can view the update trailer below: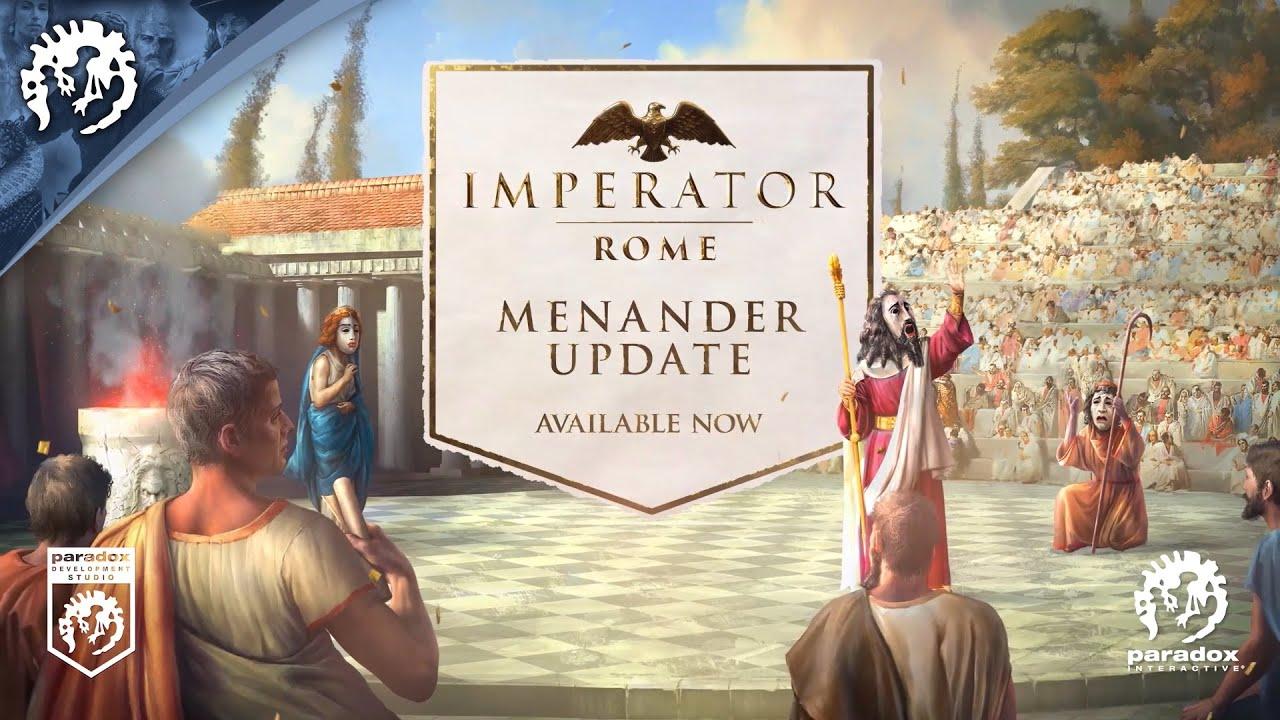 The tasty icing on the cake had an entirely separate announcement, with Imperator: Rome being the first Paradox Development Studio title to get their fancy new online multiplayer tech. Powered by Nakama from Heroic Labs, it's something PDS has been working on for some time now, which enables players to "be able to connect and play with others from any Windows, MacOS, or Linux platform where the game is sold, including the Paradox Store, Steam, GOG.com, and any other digital retailers where Imperator: Rome may appear". Paradox also confirmed this networking is coming to current and future titles including Crusader Kings III which releases next month.
From the press release:
"Paradox grand strategies tell some of their best stories when you're up against other crafty and ambitious players, and our multiplayer experience is an essential part of our games," said Kristian Laustsen, Vice President of Technology at Paradox Interactive. "As our games become available in more stores and on more systems, we never want a group of friends to miss out on these shared stories simply because they got the game from different places. Imperator: Rome is going to be our first game to offer this independent system, with more to come in the near future."
"We're excited to partner with Paradox Interactive on this project," said Andrei Mihu, Chief Technology Officer at Heroic Labs. "With Nakama being an easily deployable product, we will be able to integrate with all of Paradox Interactive's existing technology and in-house systems to bring enhancements such as cross-platform multiplayer to their players and more."
Additionally, the Epirus Content Pack (paid DLC) is also out now which contains:
Unique Army Model for Epirus
Unique Ship Model for Epirus
Special Epirote Monument: the Oracle complex of Dodona
6 Event Chains related to the life of Pyrrhus of Epirus each with new art
3 Additional Epirus Event chains, new to Imperator: Rome
One new music track
This also got a dedicated trailer: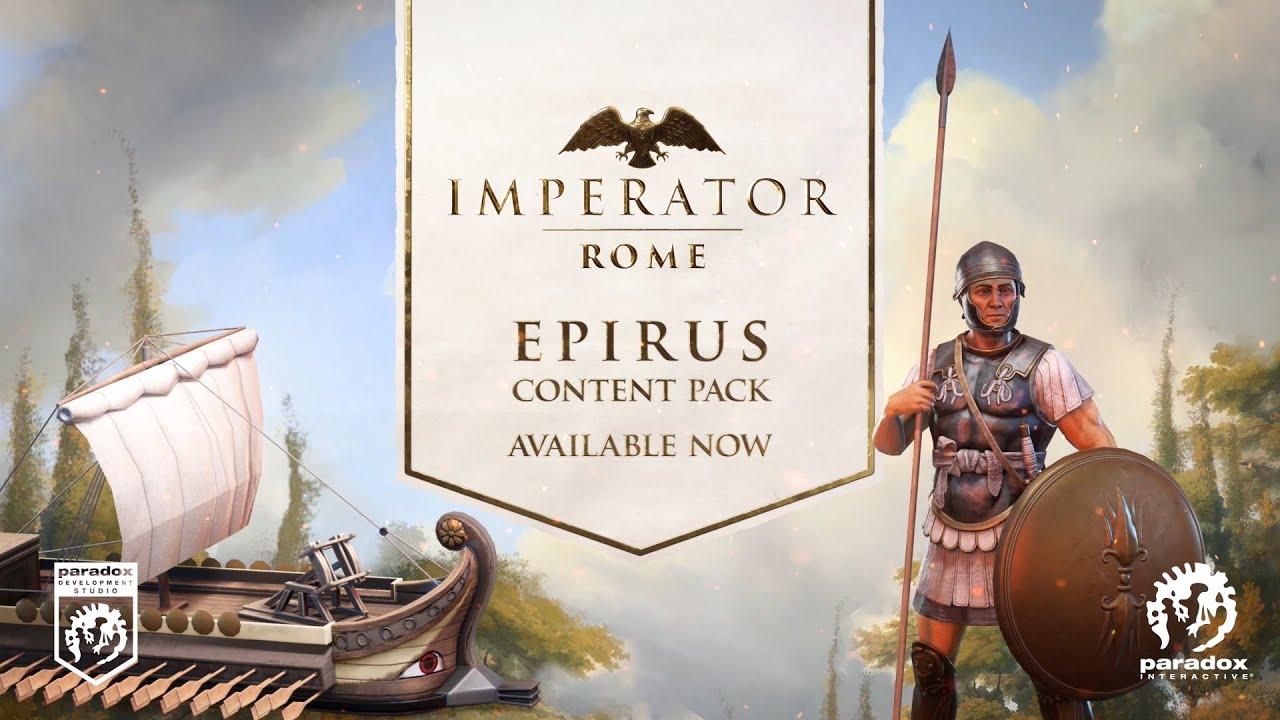 Sounds like Paradox have been putting a huge amount of work into Imperator: Rome.
You can find Imperator: Rome on GOG, Humble Store and Steam.
Some you may have missed, popular articles from the last month: