Sol 705, a point and click adventure that pays homage to the classics from the likes of Lucas Arts, Sierra is out now and it's added Linux PC support too.
Developed by Land Patricio and Space Indie Studios, it appears this is a crowdfunded title that slipped through the cracks as we completely missed the successful Kickstarter from 2018 where the developer pulled in over ten thousand dollars. While it's designed like the classics, it does have plenty of modern touches from a hint system to voice acting for some of the seriously varied cast.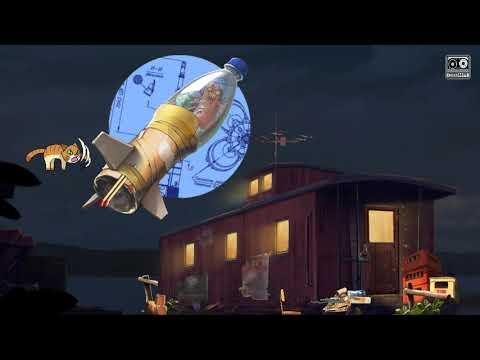 It features an original soundtrack from real indie bands, a mixture of hand-painted backdrops with animated pixel-art characters in a cartoon-like style and a story that just keeps on getting more weird. The result though is an impressive nostalgia-fuelled experience that fans of the point and click genre will most likely adore. While it's a story-based adventure, there's plenty of puzzles to solve too using the familiar explore, interact, pick-up and combine mechanics found in most point and clicks. The highlight here though is very much the crazy story.
"The story will unfold during the 70's, over the course of a young boy's winter break in a remote town called Tucana Lake, located on a land at the very end of the world known as Argentina. Mystery and references around every corner, a distorted reality that mixes american, european and out of this world pop culture influences and lots of amazing wacky sci-fi situations has been set to provide you hours of pure pixelated ecstasy! "
Feature Highlight:
2D graphics with animations of great quality with the pixel-toon style.
Exquisite hand-drawn backgrounds and dozen of ultra weird characters.
An original soundtrack that goes from punk to the most awkward symphonic rock from the 70's.
Super funny puzzles and amazing vintage stuff to collect and use!.
Full english voiced with spanish, french, english, russian and german dialogues.
This adventure plays honor to the great Lucas Arts, Sierra and Delphine software of yore.
Some you may have missed, popular articles from the last month: