As part of our ongoing series (more here) of speaking to indie game developers, we had a chat with Mikael Forslind of Elden Pixels.
Without further ado, let's dive right on in.
GOL: Can you please introduce yourself, your company and tell us a little about your games?
"Hello! My name is Mikael Forslind and I'm the CEO and Lead Game Designer at a small indie company called Elden Pixels based here in Gothenburg, a small town in the lovely country of Sweden. The first game we released was Alwa's Awakening that came out about three years ago and was met with a lot of praise. So much so, that we decided to quit our day jobs and pursue this indie dream full-time. Now two years have passed and I couldn't be more broke, I mean happy. Two months ago we released Alwa's Legacy, which is a standalone follow-up to our first game. Both games were of course released on Linux on day one."
GOL: How did you get into game development? What inspired you?
"Alwa's Awakening came into fruition after a night of gaming when I hung out with some friends and we played the NES game Battle Kid as well as the platform game Trine 2. What I really liked about the Battle Kid games is the fast gameplay and its brilliant level design. An idea came to me about making a platform game where fighting is not the primary focus but instead you play as this magician and you need to use your magic in creative and clever ways to progress. The seed that came to be Alwa's Awakening about two years later was born.
But I originally got into gaming due to the fact that I was working at a store manager at a video store and I was seeing how the movie part slowly disappeared more and more and was replaced with candy. Since I didn't want to work in a candy store I decided to quit my job and attend Business School for two years and after that I landed my first job at brilliant developer Image & Form where I worked with games like the first SteamWorld Dig and SteamWorld Heist. This was in 2014 and it would take about four years before I started to start my own company and every day is still great fun and not a single day has passed since that I don't think about how much debt I have, I mean fun."
GOL: Since Alwa's Legacy was funded on Kickstarter, what's it really like to actually run a crowdfunding campaign?
"On my previous jobs we've investigated crowdfunding quite a lot. Although we never did one I was well aware of how much work it would be. We did everything we could to optimize our Kickstarter so it would be as easy as possible to understand for the backers and as easy as possible for us to manage and so far I'll say we've succeeded.
The only thing we messed up really was that when we created all the awards there was this menu where you had to select "Shipping" and we thought it was weird that our digital only tiers had that question but we didn't think much of and selected "Worldwide". Then fast-forward six months later and we're about to send out our Kickstarter surveys to collect names for credits and platform for the game and the survey kept on asking for physical addresses (due to the shipping option). We reached out to Kickstarter and they basically said we shouldn't have messed up in the first place. There was apparently some way to remove the shipping question. So here we are with around 1000 backers and we had to collect their names and platform in different Google sheets and it was a massive headache trying to handle all the data that now exists in a lot of different places. It was everything we didn't want and all due to us missing a setting in November last year when we launched the Kickstarter. Besides this small mishap, I think running a Kickstarter has been a pretty smooth experience and I'd definitely consider it again for our future projects. And hey, if you're a backer reading this - thank you for being awesome!"
GOL: What would you say sets Alwa's Legacy apart from other similar retro-styled platforming adventures?
"Our game is mostly about the exploration part of the metroidvania formula and very little about action, fighting and collecting wealth. All the upgrades you get unlock new ways forward, not new ways to kill stuff. This was something we set out doing in the first game and built upon more in the second game. There's even a game mode where you have to play through the entire game without killing a single enemy!"
GOL: Considering how many thousands of games are released per year, what are the most important things for a developer to do leading up to the release?
"If you want to be successful in the indie game scene I think it's important to have a long-term strategy, not just leading up to release. Our strategy at Elden Pixels is to basically treat everyone kindly, both fans and employees, make quality games that people like, retain ownership of the games and keep the costs as low as possible until we have enough titles out there to sustain a proper living. I think we're about one title away from achieving that.
Also, you want your community to keep appreciating the games you make. It wouldn't make sense for us after making two metroidvania games with pixel art to suddenly make a brutal modern looking 3D game. Our goal is to make games we like and that our community will also like so you don't have to invest time in building a new community for each game. I'm not saying you shouldn't innovate and create new cool game ideas, I'm just saying in our case being so small it's important we don't lose what we've already built."
GOL: Alwa's Legacy has been out for around two months now, how did the release go? Is there anything you would do differently next time?
"I got this question earlier today from a friend and it's a tough question to answer. As a CEO and Lead Designer there are so many different factors to weigh in but my standard answer is something like - The release went great, everyone seem to really like the game, we're currently on a 98% Very Positive rating, which I think is the highest rating I ever got for the ten games or so I've worked on so that feels amazing. Did we make enough money to make a new game? No. Did we make enough money to keep on making games? Yes, for a little while. But it's still nowhere enough to relax so I'm still worried for the future. But I've chosen this path of an indie developer and it's tough but I know deep inside we'll make it; we just need some more time."
Q: For the Linux version, were there any significant hurdles in publishing to Linux for you? Anything interesting you learned there?
"Surprisingly enough Alwa's Legacy pretty much ran beautifully from day one. We're using Unity and that of course helps a lot. You're all going to laugh at us now but the biggest hurdle we had was actually finding a way to properly test the game. We're indie so we couldn't afford a dedicated computer to run Linux and we didn't want to do a dual boot install so what we ended up doing was installing Ubuntu on an USB stick and booting from there. But then we couldn't figure out how to install anything on it so we put the game on another USB stick and played the game from there. And despite this unusual setup the game just booted and we all cheered. It was glorious!
We did of course find a bunch of Linux testers thanks to your lovely site and that helped us to make sure the game worked as intended and during our beta we didn't have any Linux specific bugs. For our next project we're probably going to set up a proper Linux computer so we can do better testing without using USB sticks."
Pictured: Elden Pixel's first time booting up Alwa's Legacy on Linux.
GOL: Alwa's Awakening had an 8-bit styled look, with Alwa's Legacy pushing things further into a 16-bit style—are you looking to up it again for your next game? Is there going to be a next time?
"There will most likely be a next time yes, we're not doing an Alwa game though but we're exploring a bunch of different options and ideas. Actually recently we were awarded funding from the EU for a new prototype and we're really excited to start on that. We just need to get Alwa's Legacy out on a few more platforms before we do. Being an indie developer that self-publishes is a struggle but we're in it for the long run and I feel confident for the future."
Update: when asked on Twitter, they also mentioned Linux accounted for 2.6% of sales (macOS was 2.01%). Our apologies for not including it in our initial questions.
---
Thank you to Mikael Forslind for taking the time to have a chat, it's always genuinely very interesting to hear from different developers on how things are going. Now that they've proven themselves as a team with two full releases under their belt, it's going to be fun to see what this new game turns into.
You can buy Alwa's Legacy, their latest release, on GOG and Steam now. Also see the trailer below if you've not actually seen it before (plus a few thoughts here):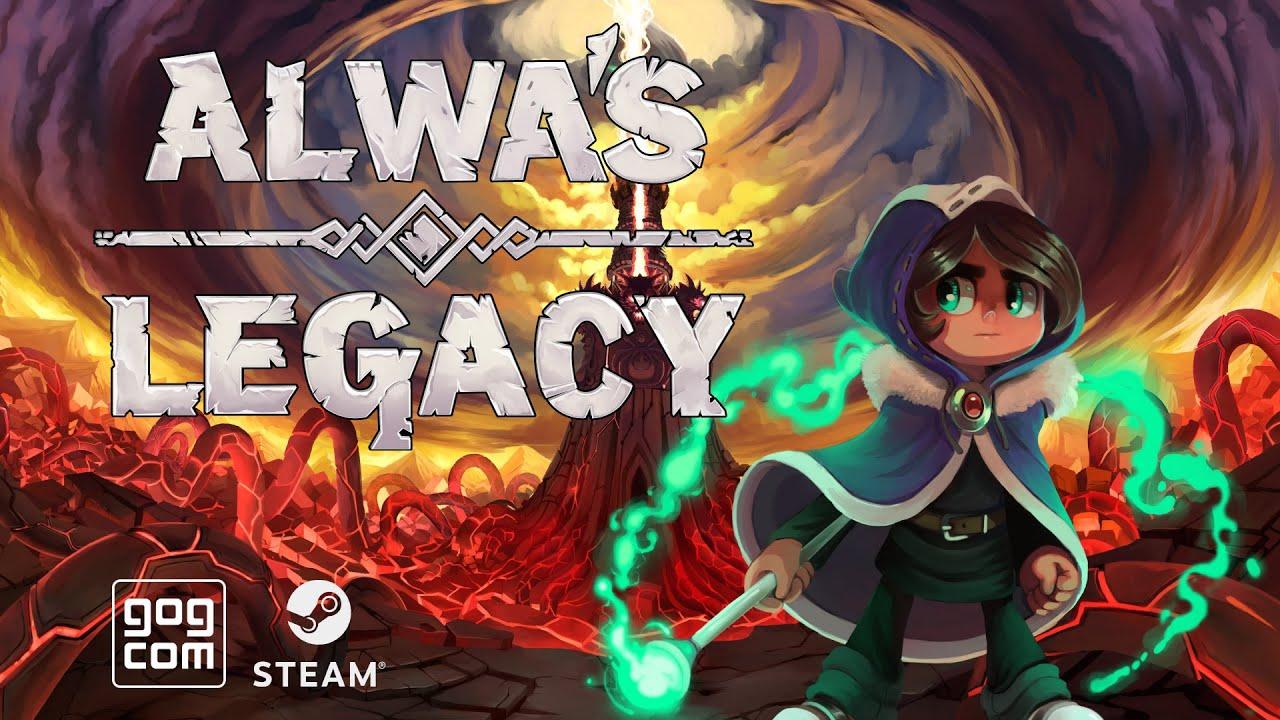 See more interviews with our dedicated Interview tag.
Some you may have missed, popular articles from the last month: