The classic FLOSS racing game returns with more enhancements, as SuperTuxKart now has the 1.2 release officially available. Here's a run over the highlights and what's new.
Part of the good news here, is that online play remains compatible with the previous version so people not rushing out to upgrade won't see major issues. One of the major new features is improved gamepad support, as they're now using SDL 2 for it which means hotplugging is supported, easier remapping and most of their previous issues should be gone. It's quite essential for such a racing game so good to see it in.
On top of that there's a new UI theme named "Cartoon" you can find in the Interface menu, previously known as the Modern skin which we showed off in a previous article:
Also new camera settings, an improved online ranking system, some improved Karts, better addon support for online play, support for IPv6 LAN servers, improved server creation speed and performance, a better tutorial, support for SVG icons, team chat for team games and lots of other miscellaneous small improvements.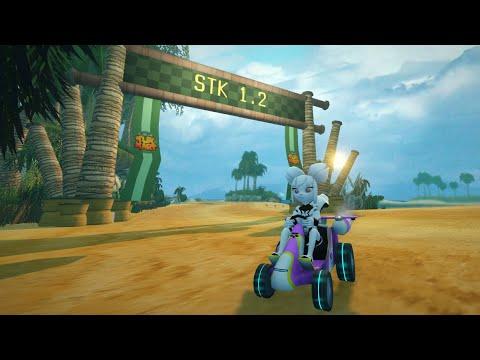 They're also talking about what's coming next which includes a continued effort to improve the polish and user experience as a whole. However, after that they're going into a bigger overhaul with a 2.0 release serious with plans for overhauled tracks and a lot more.
Oh, they also dropped a little nugget in the release post that Vulkan support is planned for a future release along with more improvements to their rendering.
Find where to download it here.
Some you may have missed, popular articles from the last month: