After only recently adding in a large amount of new and free content to Poly Bridge 2, the developer Dry Cactus has now giving you another reason to keep building.
A new Weekly Challenge mode is live, with a new challenging bridge-building map going up every Monday at midnight UTC. Seems like they will stick around too but only scores submitted during the initial week will be added to the leaderboard. So Poly Bridge 2 is going to get a new challenge every week and build up a backlog of them to play through—nice!
Pictured: the current Weekly Challenge.
Additionally the latest update also makes it so falling roads are less of a useful way to solve levels, although the developer mentioned they need to do more tweaks on that. It was apparently not intended for them to allow you to beat levels but people have been using it. On top of that there's now a toggle option for enabling Auto Triangulate, when enabled it means drawing wood or steel will automatically connect to nearby nodes as a nice little accessibility feature and a time saver I appreciate.
Other improvements include:
Reordered levels in World 5 (Serenity Valley) for a smoother difficulty curve.
Renamed Featured Tab to Popular in Workshop. Tab now shows the most Popular levels for the past week and the levels you have most recently played.
Change icon order in top bar to Undo/Redo/Trash instead of Trash/Redo/Undo.
Added check for illegal node locations in cheat detection.
Highlight vehicles in Build Mode when hovering over vehicle icon in the Hydraulic Controller.
Allow budget save slots to be deleted.
Added rename/delete icons for slots on Sandbox Load panel.
Don't allow anchors to stack on top of each other when creating multiple anchors in Sandbox Mode.
Allow anchors to be moved off grid with the mouse in Sandbox Mode.
Reset scrollbar for Workshop Description when viewing a Workshop Item.
Really great to see Dry Cactus continue to work on Poly Bridge 2 after release, it was already a lot of fun at release but the special attention they've been given it based on feedback and the types of bridges people are building is really awesome to see in this way.
You can buy Poly Bridge 2 on Steam for £11.39 / $14.99 / €12.49.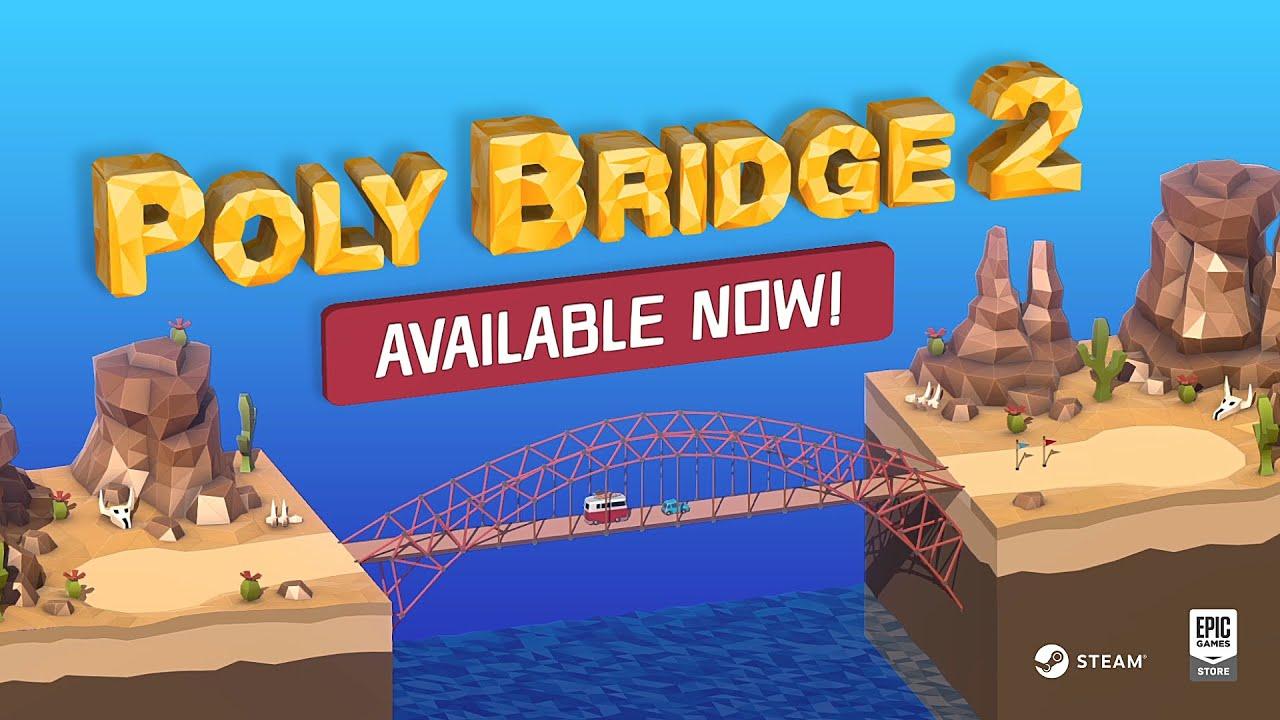 Some you may have missed, popular articles from the last month: