Jumpala: Tryouts Edition, the free edition of the upcoming competitive platform-hopping game is out now and allows you to get a proper taste of what to expect from it.
Acting as a sort-of demo / prologue for the full game, Jumpala: Tryouts Edition is still quite generous in that it lets you play against AI, local multiplayer and online play too although the content overall is obviously limited in this edition. The core mechanic is that you hop between platforms, changing them to your colour and when they fall off the screen whatever colour they are that matches a player gets the points noted on it.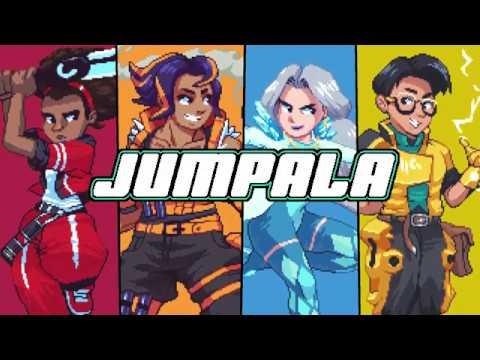 Even with the limited demo content overall, it's genuinely a lot of fun. I've been playing it regularly for a few months now, thanks to the very early release up on itch.io. The AI certainly knows how to play and completely messed with me. Think I'll have to stick it on Easy for a while…having a good solid AI with differently difficulty levels is great though, means anyone can play without an opponent to find with them or online.
I'm actually keen to see how well this does when released proper, as the idea isn't entirely new and was done before in an old game called Spryjinx. Bringing it to modern audiences with flashy new characters and abilities is a nice touch, as a niche competitive game it could do quite well.
Feature Highlight:
Local and online play.
Easy to learn, tough to master. If you want to be the best, you'll have to plan your routes, practice your timing, and perfect your positioning—all while being mindful of your opponents.
A wide variety of stages. Each stage has unique features and hazards to watch out for.
Original set of characters. Each character has their own unique abilities and playstyle.
Try it free on Steam now.
Some you may have missed, popular articles from the last month: