After being available on indie store itch.io for some time now, the real-time strategy game Abstractanks is now confirmed to be heading to Steam with Linux PC support.
How you play Abstractanks is a bit different to traditional RTS experiences, as you're not building up a base and it also doesn't rely on how fast you can click like some other competitive games. Instead, it's about planning and getting into the action as you throw tons of units at each other. Play intense skirmishes with up to sixteen teams, where map-control, positioning, decision-making, speed and a little bit of luck is rewarded.
Offering up somewhat short matches, which become very tense as you fight for control of the map from others. There's also only one type of unit that you switch between different modes, which is either attacking or slowing enemies and repairing your other units. Despite the streamlined nature of the game, there's a lot of tactical decisions you need to make. How you position units, where you send them and how you use the few special abilities you get as a player determine who will win.
The developer also confirmed on Twitter, that the Linux PC build will be up and available on Steam.
Check out some older gameplay below: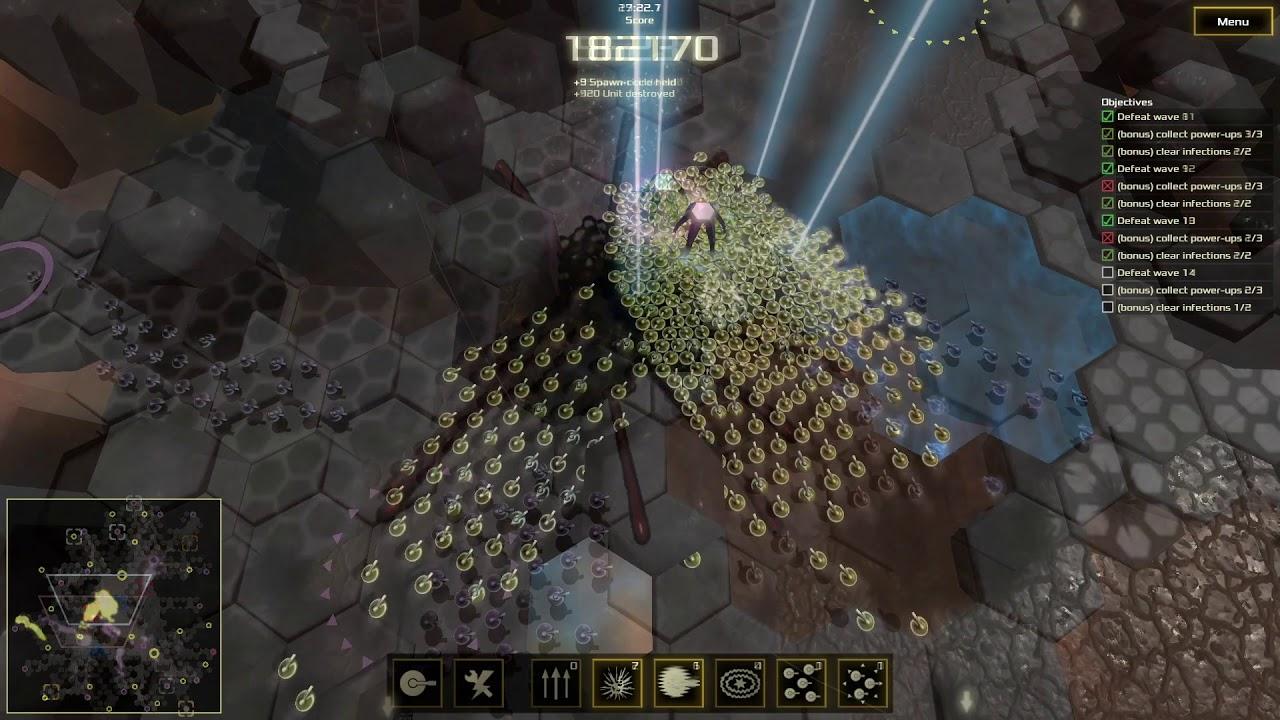 Feature Highlight:
Play short but intense multiplayer skirmishes with up to 16 players or AIs.
Beat the short, handcrafted single-player campaign and master tough optional challenges.
Capture spawn circles to quickly produce hundreds of units.
Use your map-control to collect and unleash game-changing power-ups.
Switch the only unit type between damage- and utility-mode.
Climb the leaderboards on procedurally generated maps in the endless horde mode.
Freely draw your units into any formation or split units with simple and intuitive controls.
I've played it on and off for well over a year now, after picking up a personal copy on itch and it's a highly polished game that performs well. If you're after a real-time strategy game that brings things back to basics, while still offering a huge amount of tactical fun it's worth looking at.
You can find it now on itch.io and wishlist / follow on Steam.
Some you may have missed, popular articles from the last month: