Lenna's Inception, the wonderful top-down Zelda-like action-adventure that takes place in a world that's glitching away has a big first post-release upgrade.
"The Kingdom is glitching. The evil Chairman of the Banker's Guild has captured the Prince, opening the way for destruction at the hands of the Archangels. With the Hero eliminated, and the world horribly unraveling, reluctant tutor Lenna must step up to save the kingdom. But it won't be easy--all she has to guide her is the voice of the deceased elder, and he seems to know more than he's letting on..."
A lot of fun and after releasing in January 2020, it sadly didn't see a lot of interest from players on Steam. It's currently still sat on less than 100 reviews. Considering it's one of the nicest Zelda-style action adventures I've played in some time it's a shame more haven't taken a look. Especially with the ability to switch between 8-bit and 32-bit pixel art styles.
After a bit of a break, they came back with a big update seemingly out of nowhere. So perhaps it's time to take another look if you were on the fence.
Here's what's new:
Steam Input support, which should allow more different types of controllers to work with the game
New Game+ mode, which you'll need to beat the game using 1.1 to unlock (although you can do this with an old save file)
New biomes
New enemies & minibosses
New weapons
Spoiler log generation
Seeded challenge modes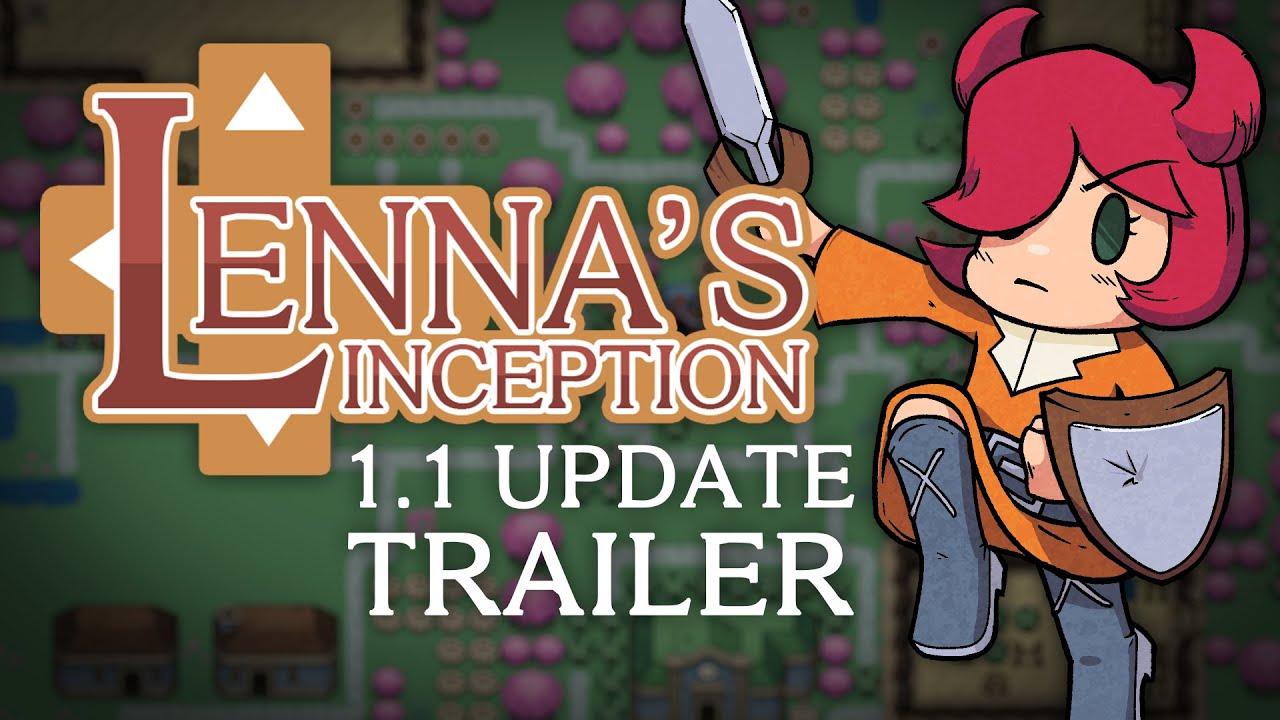 Feature Highlight:
Team up with a friend. Make peace with Shadow Lenna to enjoy the game in local co-op multiplayer!
Play again (and again). With two graphical styles, multiple endings, multiple boss forms, and procedural generation, you won't see everything in a single playthrough!
Challenge yourself. Speed through the daily challenge dungeon with no sword, with only three hearts, or without taking a single hit. Show off a GIF of your playthrough on the connected leaderboard afterwards!
Recruit companions. Will you choose Henrietta, the free-range chicken with a vendetta, or perhaps Gourdon, the sentient pumpkin? (4 to discover)
Lenna's Inception can be picked up from itch.io and Steam for $9.99 / £7.19 / €8.19. Easily worth the price.
While all this is going on, as a reminder Bytten Studio are also working on the open world monster-fusing RPG called Cassette Beasts that's worth keeping an eye on.
Some you may have missed, popular articles from the last month: