Now this is exciting if you like retro-themed first-person shooters, or what people are now calling boomer shooters. Brutal Fate has been announced from the dev of Brutal Doom.
This is not a mod, not a spin-off or anything like that. It's a proper standalone game and it looks awesome. Brutal Fate is inspired by 80's and 90's sci-fi movies. It blends the best features of classic shooters such as non-linear level design, a huge arsenal, and large enemy variety with some modern aspects, making it quite a unique mix that tries to not cling directly to nostalgia but be something of its own.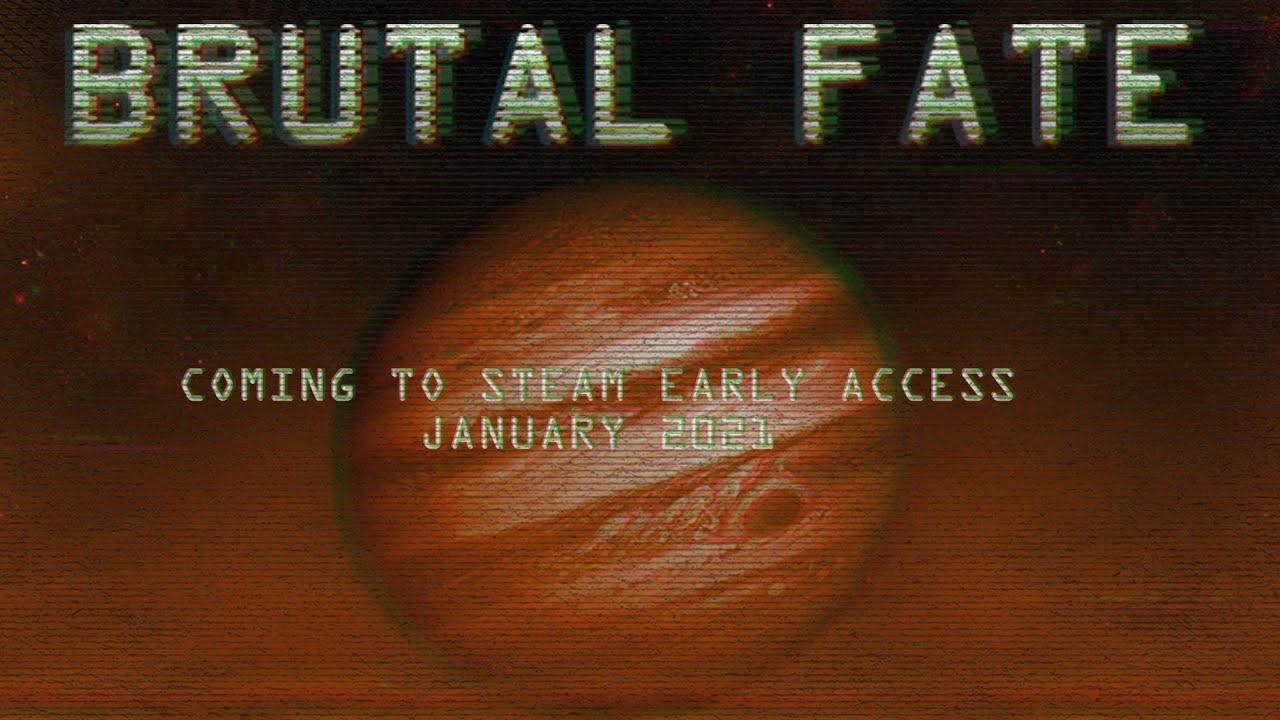 Some highlights:
This game features a huge arsenal of weapons that may require to use all your keyboard numbers to scroll through it. We got battle rifles, shotguns, grenade launchers, smart missiles, laser rifles, nukes, knives, sharp sticks, you name it.
Fight an entire circus of monstrosities, carnivorous demons, zombie-like cultists, shuffling supernatural incomprehensible abominations from beyond, and corporate henchmen that wants to make sure you won't leave this haunted colony alive after seeing everything you just did. Just like in classic fps style, each enemy type acts like a piece of chess made to compensate the weakness of another. Gib them into delicious meat pieces, burn them to ashes, almost every enemy features locational damage and dozens of death animations, including different deaths for different weapons used.
Explore huge non-linear levels, look for secrets to find special rare alternative ammo types for your weapons, health and armor upgrades, and much more. No "procedural generated levels", no faux-retro arena level design, just handcrafted levels by somebody with over 10 years in experience of classic game level design. Feel like you are exploring a believable location, fight enemies in many different scenarios, scripted or not, pick them alone or in small groups, and sometimes try to come up with a strategy to fight up to 50 enemies at once.
Command your fellow marines out of this hell. Your character's rank as a Staff Sergeant isn't only for show. Find any survivors of this disastrous operation and they will follow you. And they have an acceptable AI that will actually follow your commands, won't block your movement, and will actually kill enemies for you. Magnificent, isn't?
Know what else is going to be great about this? They're building it on the tried and tested, open source and cross-platform GZDoom game engine. Their plan is to keep the modding community close, with a message to "mod it until it breaks". So you can add in custom weapons, enemies, levels, and entire new user-made campaigns.
On top of that, the developer has confirmed on Twitter that they do plan to put up a Linux build too along with multiple store support like Steam and GOG.
For now you can follow Brutal Fate on Steam.
---
Update: after posting this article, many accusations directed at the developer came to light. Some of them pretty uncomfortable, none of which we were aware of when posting. It's not entirely clear exactly what is true and what is not especially as some of these issues seem to have happened multiple years ago. Even a most basic Google search shows a lot of accusations being thrown around over the course of many years. 
The developer made this post on the Doomworld forum back in June to counter some of what was raised, and apologised for some of it - like racist jokes. We're noting this now in the open, after initially removing the article and now deciding to keep the article live so you're fully informed.
Some you may have missed, popular articles from the last month: