Time only moves when you move, an idea that has been done before but with Fates of Ort being an RPG, it's a little bit different and really fun. "So it's like SUPERHOT but a retro RPG?" Kind of.
It's thoroughly unusual because it works like it's real-time as soon as you start moving. Very different to being turn-based, because you're not picking things and watching them happen, it's all still you doing it in real-time and you can stop at any moment to take things in and adjust your tactics. Great stuff.
The latest update is out, the first major post-release upgrade which is named Hero Mode. This adds in a challenge for those who have finished, making it harder. The developer said death in this mode has "serious consequences", the beginning is quicker to get through and it skips the intro, plus you get a unique achievement for finishing it.
Not seen it? Check out the original trailer: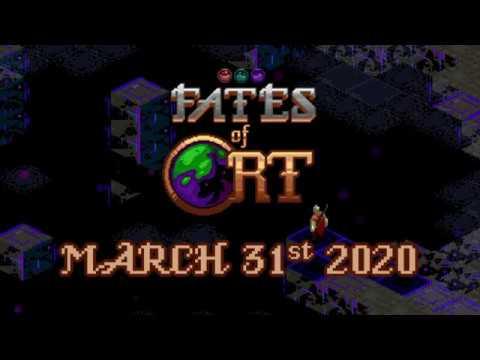 In my original article about the release, I highly recommended it and I definitely still do. 
Some you may have missed, popular articles from the last month: