Made with the wonderful Godot Engine, the first-person sci-fi shooter Human Diaspora is out now in Early Access and it looks wild.
"You reached for the stars and landed on an alien planet. The only way to save humanity is to fight the enemy invader and secure your place among the strongest. Be it on land, sea or space territories, shoot your way into victory, never accept defeat. Humanity must endure!"
The trailer looks a bit crazy, and I haven't got a clue what's going on here: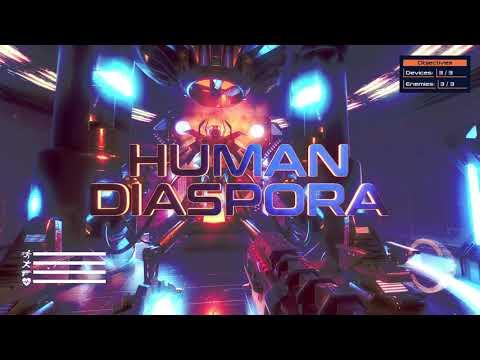 Lots of pew-pew action across various different environment, robots with slightly creepy yellow smiley faces, what looks like a bullet hell in a few places. Could be good.
It's hard to really grasp what the game is about, what your goal is or anything really. The store page description doesn't really give enough information on it. Also a bit off that you're seemingly invading an alien planet (from the above description) and you need to save humanity? I'm very curious on what the real story is here. Why does humanity need saving, what happened, where are all these robots coming from? So many questions.
They have a lot of plans to expand it during Early Access including the addition of more and bigger enemies, new locations including underwater bases, spaceships, various vehicles, alien life like interactive animals and plans and so on.
You can find it on Steam right now. It's in Early Access and it's got 10% off until September 14.
Some you may have missed, popular articles from the last month: