Slime Rancher is quite possibly one of the sweetest games around, and it's clearly something a lot of people enjoy.
It's now another indie team success story too, as Monomi Park have announced that Slime Rancher has officially blown passed 3 million sales. A game about exploring, sucking up slimes with your 'vacpack' and selling their shiny poop for profit. That's a slightly amusing way to explain it but it's pretty accurate. You capture the slimes, put them into your nicely built fenced-off areas, feed them and wait for the shiny Plorts to pop out of them to collect.
Not really surprising that it's sold well though, it's a wonderful game that's just as sweet for adults as it is for a younger audience thanks to the casual nature of it.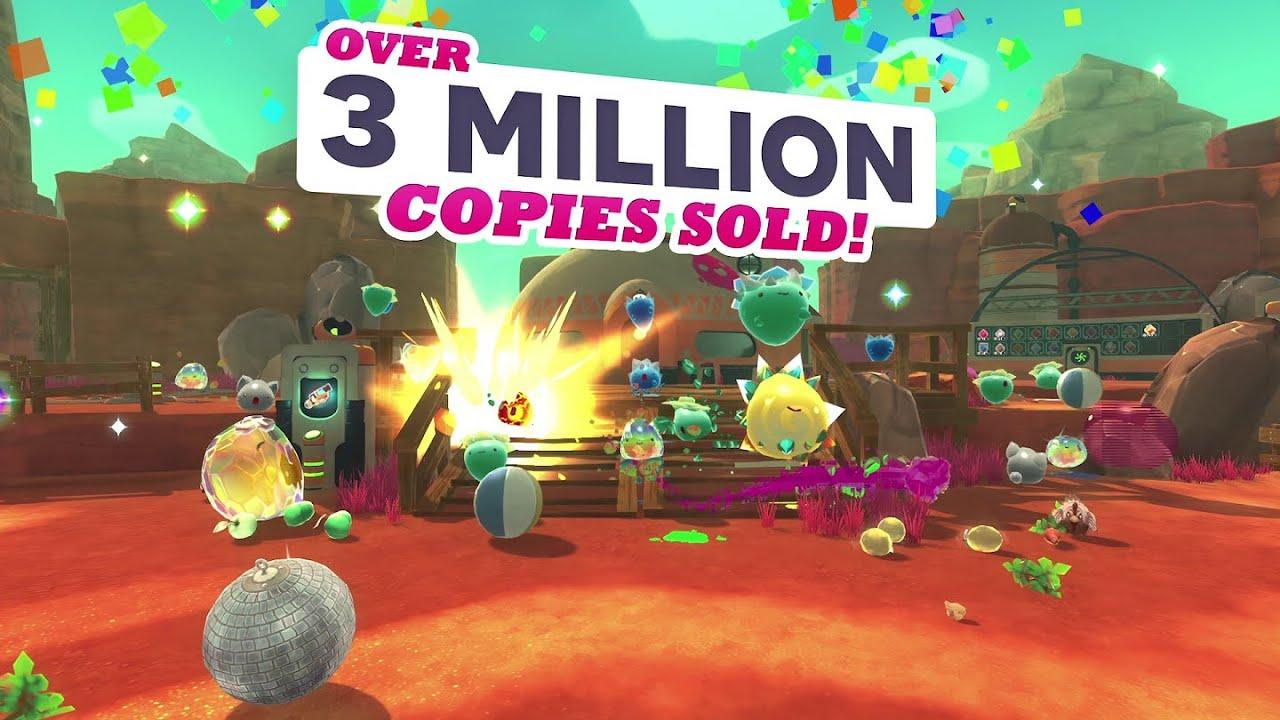 "This milestone is a reminder of just how far Slime Rancher has taken us," said Nick Popovich, co-founder and CEO of Monomi Park. "It all began with a leap of faith and a weird idea, and grew into something that has been enjoyed by millions and built the foundation for an amazing company."
Popovich teased that more is to come, as they have "many exciting things planned for the world of Slime Rancher". There's also a 'Slimetober' event upcoming which could be fun.
You can pick it up on Steam with 65% off and I can highly recommend it, other places like Humble Store and GOG do not have a sale on it for right now.
Some you may have missed, popular articles from the last month: